Pritzker Prize Architects 2023, Architecture, Designer, Award Winner News, Building Design
Pritzker Prize Awards for Architecture
Architects Winners through the Years – Links to International Architectural Information
7 March 2023
Sir David Alan Chipperfield CH Receives the 2023 Pritzker Architecture Prize
2023 Laureate of The Pritzker Architecture Prize News
March 7th, 2023 | Chicago, IL – Civic architect, urban planner and activist, Sir David Alan Chipperfield CH has been selected as the 2023 Laureate of The Pritzker Architecture Prize, the award that is regarded internationally as architecture's highest honor.
Subtle yet powerful, subdued yet elegant, he is a prolific architect who is radical in his restraint, demonstrating his reverence for history and culture while honoring the preexisting built and natural environments, as he reimagines functionality and accessibility of new buildings, renovations and restorations through timeless modern design that confronts climate urgencies, transforms social relationships and reinvigorates cities.
7 Mar 2018
Balkrishna Doshi Receives the 2018 Pritzker Architecture Prize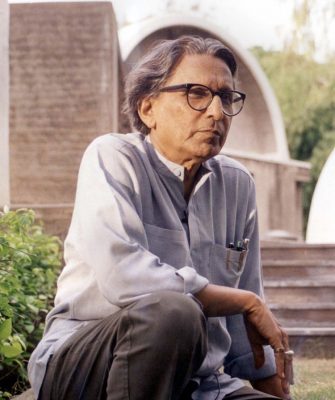 Balkrishna Doshi photo courtesy of VSF
Professor Balkrishna Doshi, India, selected as the Pritzker Architecture Prize 2018 Laureate, announced the Hyatt Foundation, which sponsors the award, known internationally as architecture's highest honor.
Mar 1, 2017
2017 Pritzker Architecture Prize
RCR Arquitectes – Rafael Aranda, Carme Pigem and Ramon Vilalta have been selected as the 2017 Pritzker Architecture Prize Laureates, announced Tom Pritzker, Chairman of Hyatt Foundation, which sponsors the award that is known internationally as architecture's highest honor.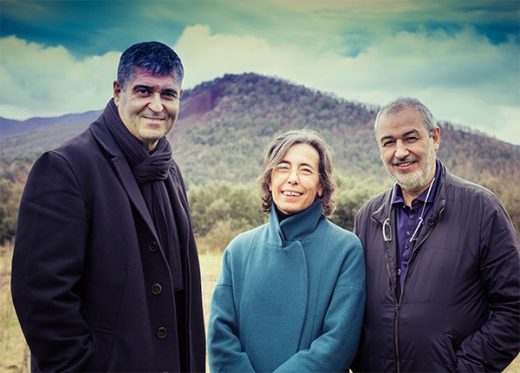 Pritzker Architecture Prize 2017 Laureates
Pritzker Prize Winner in 2016 – Alejandro Aravena, Chile, 13 Jan 2016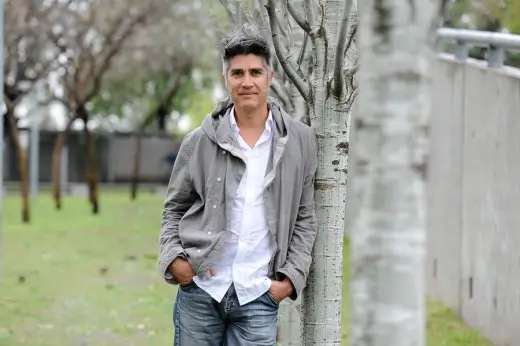 The 48-year-old Alejandro Aravena is an architect based in Santiago, Chile. He becomes the 41st laureate of the Pritzker Prize, the first Pritzker Laureate from Chile, and the fourth from Latin America, after Luis Barragán (1980), Oscar Niemeyer (1988), and Paulo Mendes da Rocha (2006).
Pritzker Prize Architect winners
Chronological:
Balkrishna Doshi 2018 – see RIBA 2022 Gold Medal for Architecture
RCR Arquitectes 2017
Alejandro Aravena 2016
Frei Otto 2015
Shigeru Ban 2014
Toyo Ito 2013
Wang Shu 2012
Eduardo Elísio Machado Souto de Moura 2011
SANAA 2010
Peter Zumthor 2009
Jean Nouvel 2008
Richard Rogers 2007
Paulo Mendes da Rocha 2006
Thom Mayne founder of Morphosis/a>, Pritzker Prize Winner in 2005
Zaha Hadid 2004
Jørn Utzon 2003
Glen Murcutt 2002
Jacques Herzog & Pierre de Meuron Pritzker Prize Winners 2001
Rem Koolhaas 2000
Norman Foster 1999 of Foster + Partners
Renzo Piano 1998
Sverre Fehn 1997
Rafael Moneo 1996
Tadao Ando 1995
Christian de Portzamparc 1994
Fumihiko Maki 1993
Alvaro Siza 1992
Robert Venturi 1991
Aldo Rossi 1990
Frank Gehry 1989
Gordon Bunschaft + Oscar Niemeyer 1988
Kenzo Tange 1987
Gottfried Böhm 1986
Hans Hollein 1985
Richard Meier 1984
Ieoh Ming Pei 1983
Kevin Roche (Roche Dinkeloo Architects) 1982
James Stirling 1981
Luis Barragan 1980
Philip Johnson 1979
27 Feb + 31 May 2012
2012 Pritzker Architecture Prize Laureate
Wang Shu


photo from ceremony
Thomas J. Pritzker, chairman of The Hyatt Foundation presented the 2012 Pritzker Architecture Prize to Wang Shu, the first architect from the People's Republic of China to receive what is considered the most prestigious architecture award at the Great Hall of the People in Beijing. Renowned as the "the Nobel of architecture" the official ceremony was hosted for the first time in China since the prize was founded in 1979.
Wang Shu, a 48 year old architect whose architectural practice is based in Hangzhou, The People's Republic of China, will be the recipient of the 2012 Pritzker Architecture Prize.
Jury Chair Lord Palumbo, stated, "Wang Shu's oeuvre, seen in depth by the jurors during a visit to China, left no doubt that we were witnessing the work of a master; and a unanimous decision to award him the Pritzker Prize for 2012 is one that we feel places him at the same high level of distinction as the other Chinese architect to receive the award, I M Pei."
Wang Shu – 2012 Pritzker Architecture Prize winner
In announcing the jury's choice, Pritzker elaborated, "The fact that an architect from China has been selected by the jury, represents a significant step in acknowledging the role that China will play in the development of architectural ideals. In addition, over the coming decades China's success at urbanization will be important to China and to the world. This urbanization, like urbanization around the world, needs to be in harmony with local needs and culture. China's unprecedented opportunities for urban planning and design will want to be in harmony with both its long and unique traditions of the past and with its future needs for sustainable development."
29 Mar 2011
2011 Pritzker Architecture Prize Laureate
Eduardo Souto de Moura is the 2011 recipient of the prestigious Pritzker Prize.
Pritzker Prize winner for 2011:


photograph : Augusto Brázio
Eduardo Souto de Moura is the second Portuguese architect to win the Pritzker – architect Álvaro Siza won the award in 1992.
Eduardo Souto de Moura – 2011 Pritzker Architecture Prize winner
Pritzker Prize 2010 : Information
Pritzker Prize 2010 Winner
SANAA, architects : Win 2010 Pritzker Prize
Winner – SANAA : Kazuyo Sejima (right) and Ryue Nishizawa (left)


picture © 2008 Kazuyo Sejima + Ryue Nishizawa / SANAA ; photograph © Takashi Okamoto
The Pritzker Prize will be awarded to SANAA on 17 May 2010 by the Hyatt Foundation in Chicago. The winners will share the $100,000 prize, given annually since 1979 for "significant contributions to humanity and the built environment through the art of architecture." Architects Sejima and Nishizawa will be presented with this prestigious architecture award in a ceremony on Ellis Island in New York Harbour, USA.

image © EPFL
Sejima, born in 1956, and Nishizawa, born in 1966, are principals of the Tokyo-based architecture firm SANAA.
Naturally as soon as the Pritzker Prize Winner is announced for next year we will post it online here right away, thanks for your visit to e-architect.com
Pritzker Prize : further information re past winners
Location: Ellis Island, NY, USA
Pritzker Architecture Prize
Pritzker Architecture Prize Laureate 2011 : Citation from the Jury + The Jury + Eduardo Souto de Moura information
Pritzker Architecture Prize Laureate 2010 : Citation from the Jury + The Jury
Pritzker Prize Winner 2010 : SANAA architects
Architecture Awards
World Architecture Festival Awards
AR Awards for Emerging Architecture
Comments / photos for the Pritzker Prize Architects page welcome