New York skyscrapers, Manhattan tower building designs news, NYC high rise architecture photos
New York Skyscrapers : Architecture
Guide to NYC Tall Buildings / Architects, USA – Manhattan Towers information & images
post updated September 11, 2023
New York Architectural Designs – chronological list
New York Skyscraper Buildings
New York Skyscraper Building Designs, chronological:
Jan 23, 2020
277 Fifth Avenue, NoMad, NYC, USA
Architects: Rafael Viñoly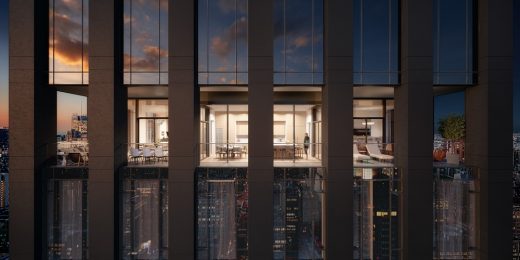 rendering : THREE MARKS
277 Fifth Avenue Building
This 55-storey tower is located in the heart of NoMad, where Manhattan's East and West Sides, Uptown and Downtown, meet.
Jan 8, 2020
550 Madison
Architects: Snøhetta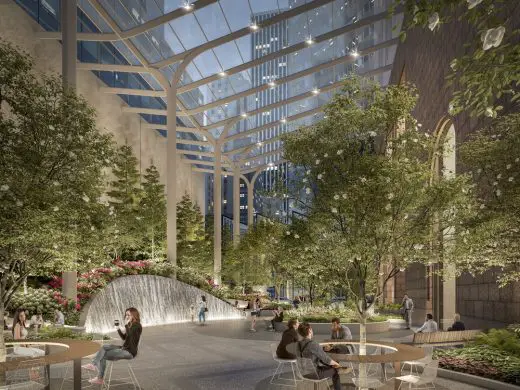 photo © Snøhetta and MOARE
550 Madison in New York City
Snøhetta's design for the public garden and revitalization of The Olayan Group's 550 Madison receive unanimous approval from the City Planning Commission.
Oct 11, 2019
20 Times Square Skyscraper Building, corner of Seventh Avenue & West 47th Street, Manhattan, NYC
Design: PBDW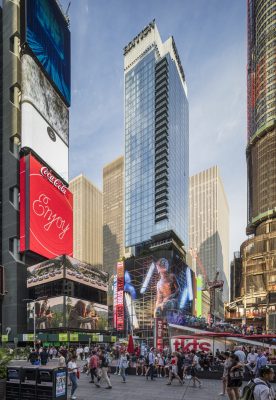 image courtesy of architects office
20 Times Square Skyscraper Building
The architects at PBDW designed 20 Times Square – the first major skyscraper development in 30 years at the apex of New York's most famous commercial and tourist destination – to be more than a strobing commercial castle.
Oct 4, 2019
The Alyn at E 87th Street
Architects: Ismael Leyva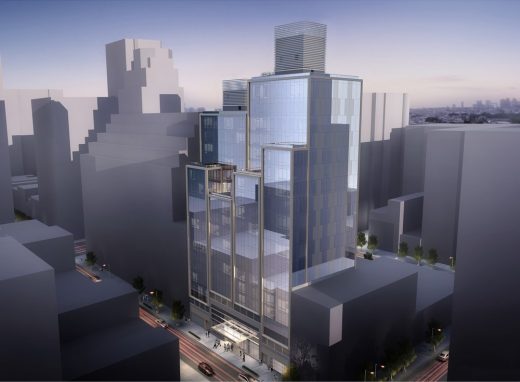 image courtesy of architects office
The Alyn at E 87th Street
Oct 4, 2019
515 West 36th Street, Hudson Yards
Design: Ismael Leyva Architect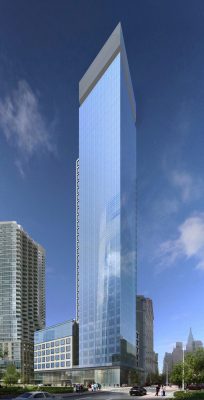 image courtesy of architects office
515 West 36th Street, Hudson Yards
Apr 10, 2019
East 34th
Design: MAD Architects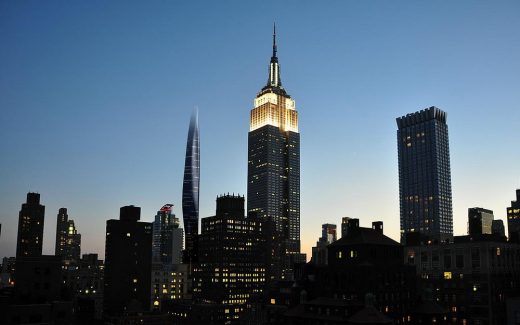 image courtesy of architecture office
East 34th in New York City
Alternative vision for NYC high-rises from innovative Chinese architectural firm. Unlike conventional tower pinnacles that express distinct outlines, East 34th's curtain-wall façade slowly fades into a slender and fluid transparent cap, quietly dissolving into the sky.
Jan 10, 2019
Chrysler Building For Sale
Chrysler Building New York
Dec 12, 2018
425 Park Avenue Topping Out News
Design: Foster + Partners
425 Park Avenue Building News
The topping out ceremony for 425 Park Avenue has taken place: it is the first full-block office building built on Park Avenue in over fifty years.
Nov 30, 2018
53W53 Residential Condominium, Midtown Manhattan.
Architects: Ateliers Jean Nouvel



photo © Hayes Davidson
53W53 Manhattan Tower Building
Tapered 1,050-ft-high residential condominium tower rising above MoMA at 53 West 53rd Street, 145 residences designed by French architect Jean Nouvel.
Nov 30, 2018
130 William, Lower Manhattan
Design: Adjaye Associates
130 William Skyscraper
Nov 26, 2018
277 Fifth Avenue Tower, NoMad, central Manhattan
Design: Rafael Viñoly Architects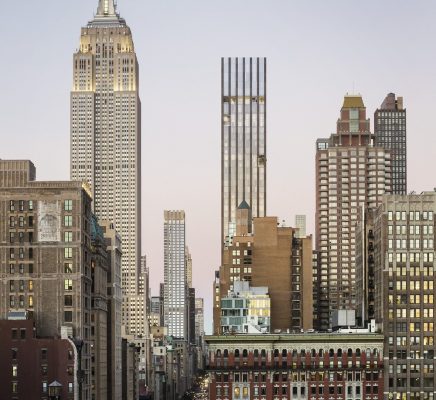 image : Three Marks
277 Fifth Avenue Tower New York City
Nov 20, 2018
Greenwich West Tower, 110 Charlton Street, Manhattan
Design: Architect – Loci Anima Architectures ; Interior Designer – Sébastien Segers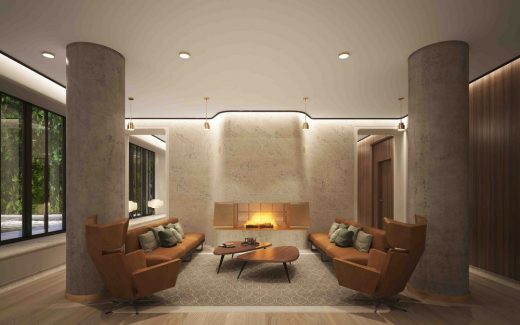 render © Sébastien Segers
Greenwich West Tower NYC
A new 30-story tower at the junction of Greenwich Village, SoHo and TriBeCa, with interiors by French architect Sébastien Segers.
Nov 15, 2018
303 East 44th Street Tower Building, Midtown East, Manhattan
Design: ODA Architecture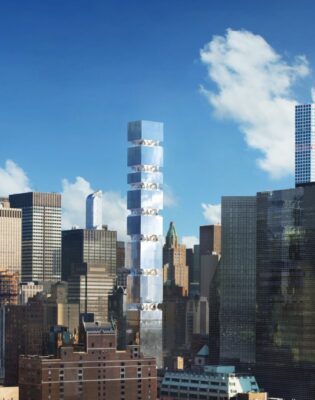 image Courtesy ODA Architecture
303 East 44th Street Tower Building
This building between First and Second Avenues in Midtown East appears to delayed. The proposal has 44 condominiums for developers Triangle Assets. The site is still home to two small red buildings, four stories and three stories tall. Completion of the tower was due for 2017.
Oct 17, 2018
Central Park Tower Building, 225 West 57th Street, Midtown
Design: Adrian Smith + Gordon Gill architects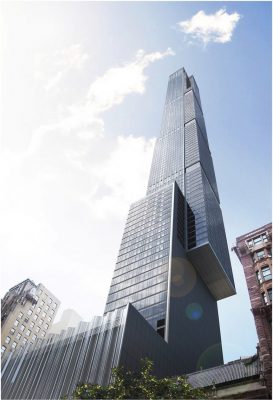 image Courtesy Adrian Smith + Gordon Gill
Central Park Tower Building
Currently nearing the 1,100-ft height above West 57th Street, Central Park Tower has officially launched sales of the 179 units, which begin on the 32nd floor.
Jul 7 + 5, 2016
New York Skyscraper Photos
Manhattan Tower Photos
Manhattan tower architecture photos – supertall + high-rise building images from 24 Jun – 2 Jul 2016:
Views from the top of the Rockefeller Center, Midtown: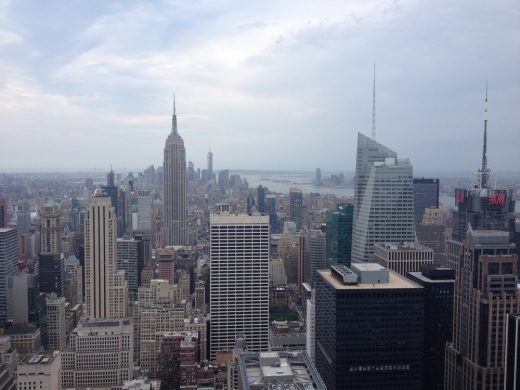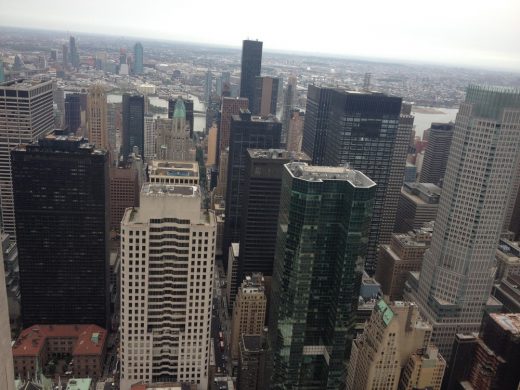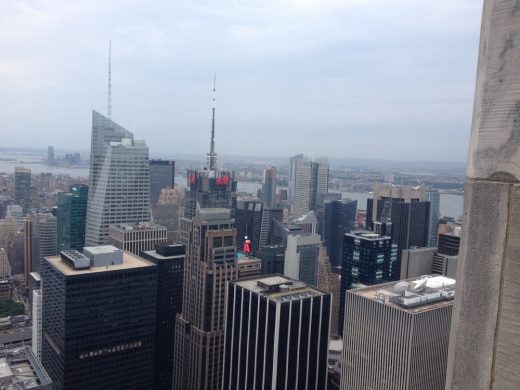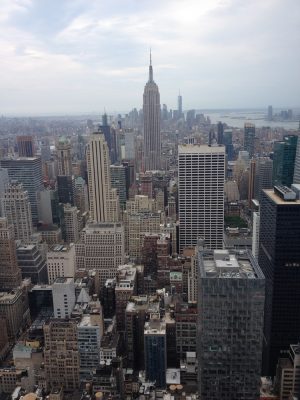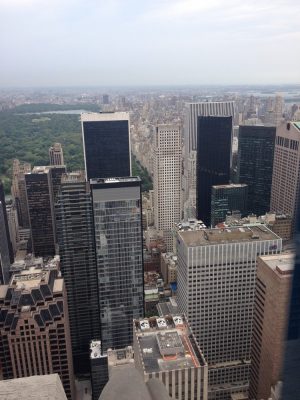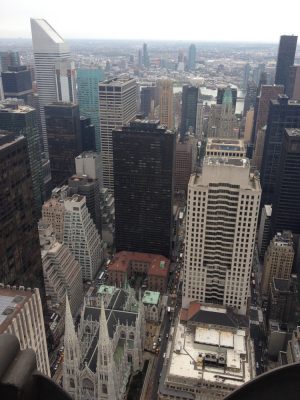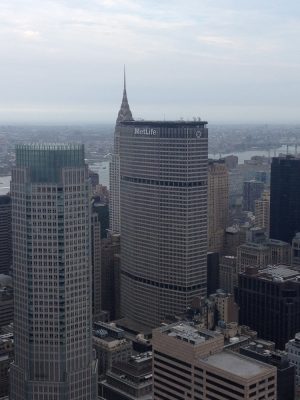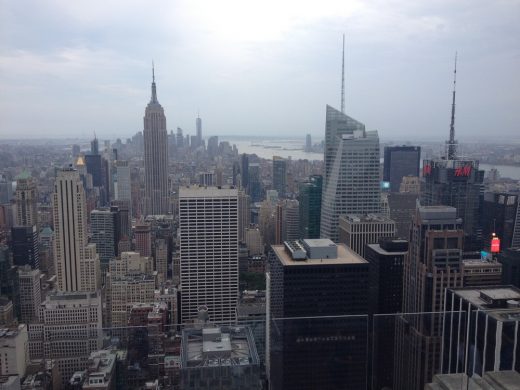 432 Park Avenue New York Building:

photo © Adrian Welch, architect
NYC skyscraper buildings: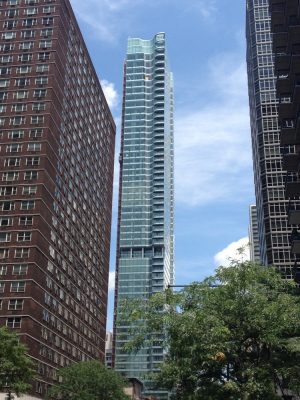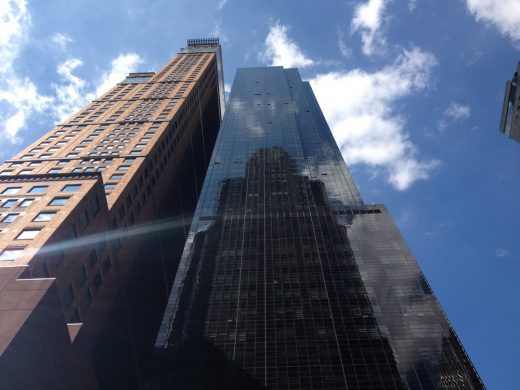 Jun 21, 2016
200 Amsterdam Avenue Tower, Upper West Side, Manhattan
Design: Elkus Manfredi Architects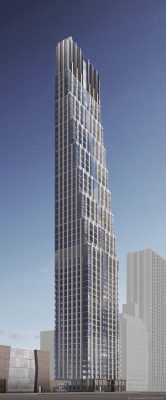 image courtesy architects
200 Amsterdam Avenue New York Tower
May 24, 2016
1558 Third Avenue / 180 East 88th Street Tower
Design: DDG Partners in house ; Architect of record: HTO Architects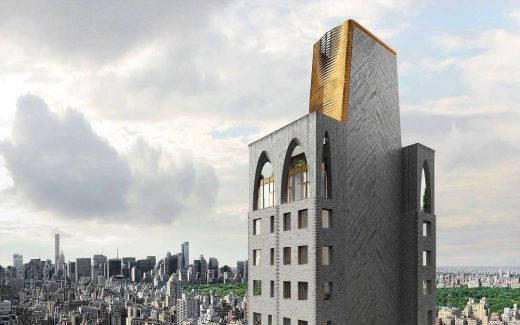 image from architects
1558 Third Avenue / 180 East 88th Street Skyscraper Building
May 24, 2016
685 First Avenue, East River, New York City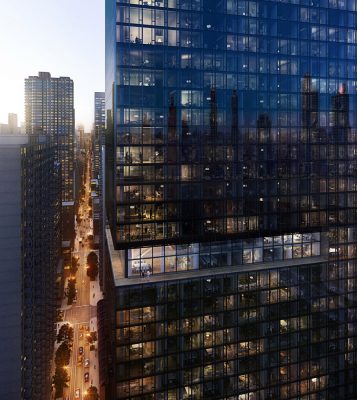 image courtesy Vize / Richard Meier & Partners Architects; image via WSJ
685 First Avenue Tower Manhattan
Mar 14, 2016
77 Greenwich Street Tower, Manhattan
Design: FXFOWLE Architects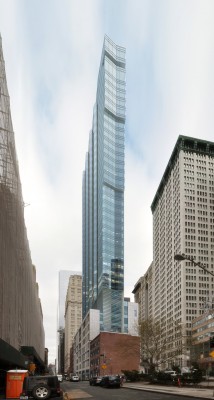 image from architects
77 Greenwich Street Tower Building
Mar 14, 2016
434-444 Eleventh + 550 West 37th Street
Hudson Yards Development New York City
Jul 4, 2016
Hudson Yards Development Manhattan
Architects: various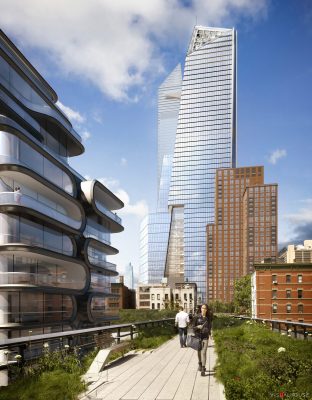 picture courtesy Related-Oxford
Hudson Yards Development Manhattan
Mar 8, 2016
340 Flatbush Avenue Skyscraper Brooklyn
Design: SHoP Architects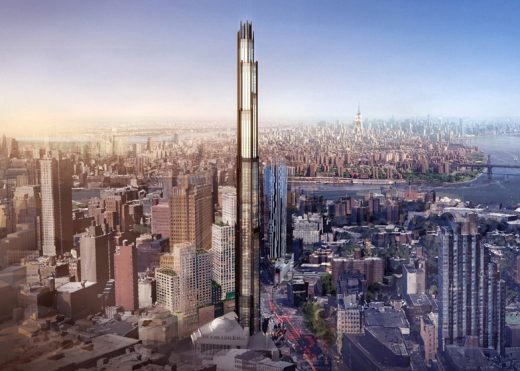 image courtesy of SHoP Architects
340 Flatbush Avenue Skyscraper Brooklyn
Tallest tower building in Brooklyn – proposal.
Mar 8, 2016
3 Sutton Place Tower Building, East Side, Manhattan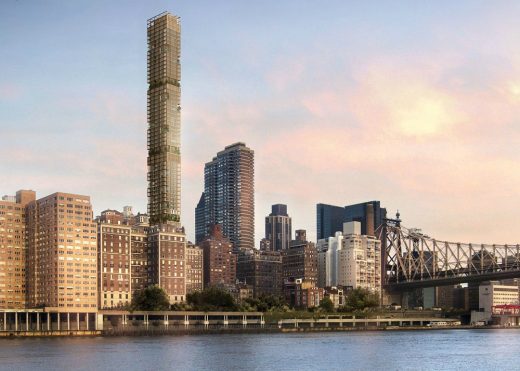 image courtesy Foster + Partners
3 Sutton Place Skyscraper NYC
Feb 8, 2016
66 Hudson Boulevard New York City Tower
Design Architect: BIG – Bjarke Ingels Group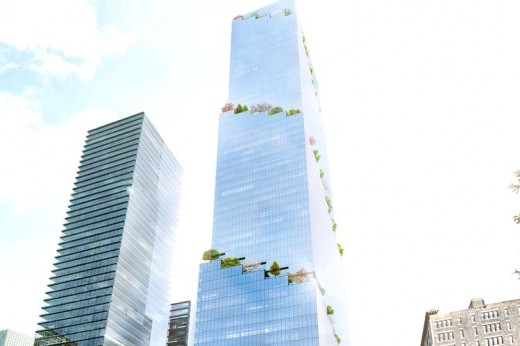 rendering : Tishman Speyer
66 Hudson Boulevard Tower, New York City
Jan 17, 2016
76 Eleventh Avenue Towers, between 17th & 18th Streets + Tenth & Eleventh Avenues
Design Architect: BIG – Bjarke Ingels Group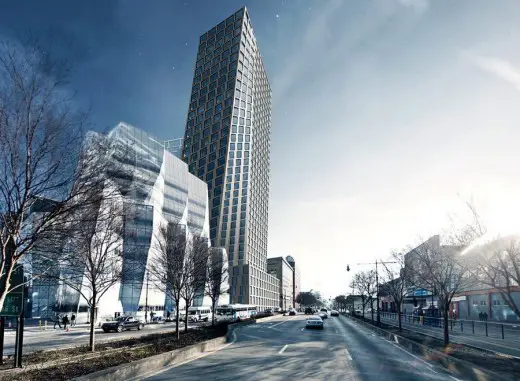 renderings : BIG
76 Eleventh Avenue Buildings
This pair of tower buildings will have 28 and 38 floors.
Jul 5, 2016
One Hundred East Fifty Third Street
Design: Foster + Partners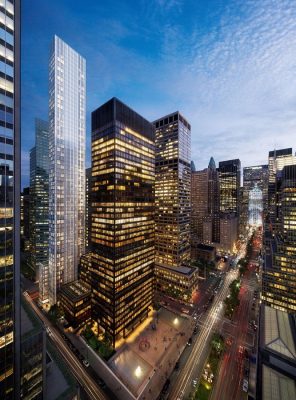 rendering via RFR
New York Midtown Skyscraper Building
Jan 12, 2016
West 29th Street Building – HFZ tower
Design: Safdie Architects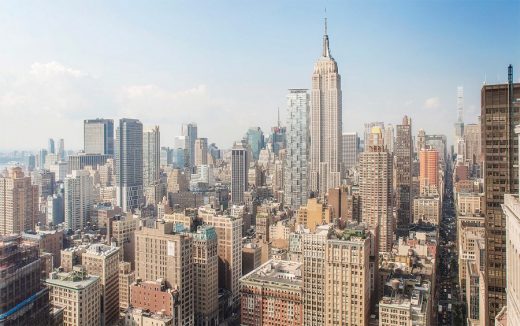 image © Safdie Architects
HFZ Tower Building New York City
Jan 11, 2016
550 Broome Street Skyscraper, SoHo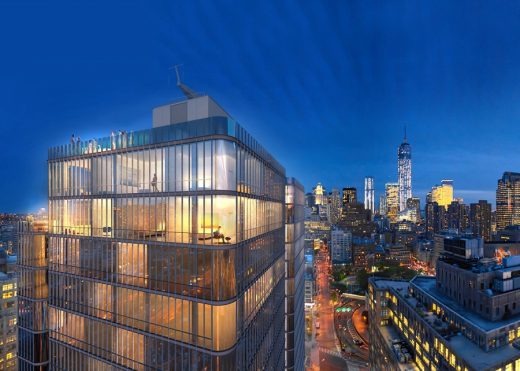 image courtesy Renzo Piano Building Workshop, architects
SoHo Tower Building New York City
Nov 16, 2015
March Against New York Skyscrapers
Manhattan Skyscrapers March
Hundreds of protestors have marched through New York to call for restrictions on tall buildings, which they say are casting huge shadows over Central Park, reports the Architects' Journal today.
According to the AJ campaign group Stand Against the Shadows organised the march where New Yorkers walked with black umbrellas, signifying the shadows.
This group has written to the NYC mayor Bill de Blasio to request a moratorium on towers higher than 600 feet until new rules on skyscraper development are agreed, echoing recent calls for a rethink of London's tall buildings policy (Skyline Campaign).
The issue has come to the fore following the unveiling of plans for the 541m high Nordstrom Tower by Adrian Smith + Gordon Gill Architecture, which could cast shadows of up to 300m into the park.
Jul 5, 2016
432 Park Avenue Tower
Design: Rafael Viñoly Architects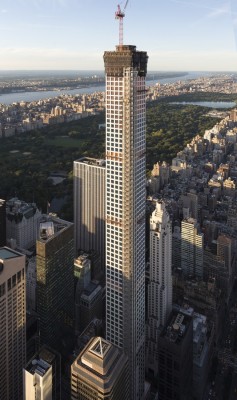 image from architects
432 Park Avenue
Jul 5, 2016
One57 Tower
Design: Atelier Christian de Portzamparc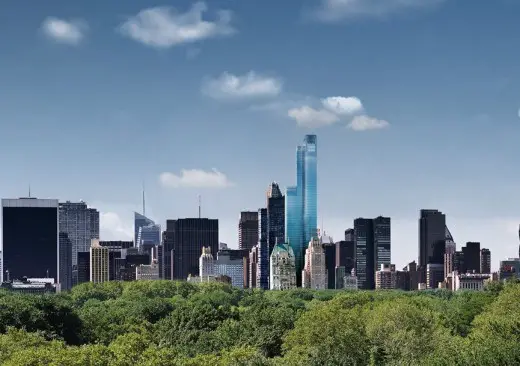 image from architects
One57 Tower New York
Jul 5, 2016
425 Park Avenue
Design: Foster + Partners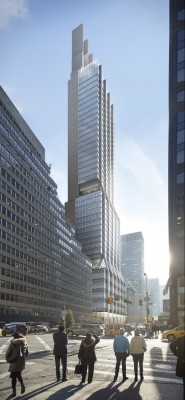 image from architects
425 Park Avenue
Ten Key New York Skyscrapers
Manhattan Skyscrapers Guide
New York is famous for tall architecture – ie skyscrapers! The Empire State Building is the most celebrated – partly due to it having been the highest on two occasins, partly due to public access – but for me the most beautiful is The Chrysler Building, notably the fanning out crown spire which amazingly was prefabricated and lifted into position in one go. There are a number of New York skyscrapers that will try to compete with these two, especially the Freedom Tower which is much more than 'just' a building but a symbol to the world that NYC will not be dented in its free will nor its optimism.

New York Architecture – photo © Tim Collins
Recent Manhattan Skyscraper
May 28, 2013
432 Park Avenue Tower, New York City
Design: Rafael Viñoly
Building to Become the Tallest Residential Tower in the Western Hemisphere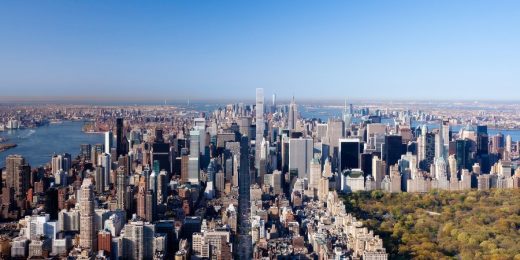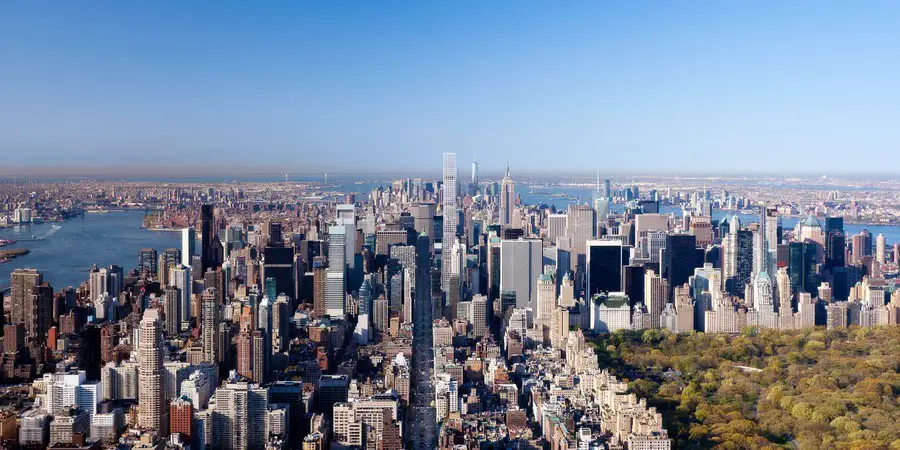 image © dbox for CIM Group & Macklowe Properties
The landmark 432 Park Avenue project has achieved nearly US$1 billion in sales. Buyers are predominantly from the US with others from South America, the Middle East, UK, China and Russia. With an expected completion in 2015 the 1,396-foot tower designed by Rafael Viñoly will become the tallest tower in New York City and the tallest residential building in the Western Hemisphere.
Key Manhattan building no longer standing
Site of World Trade Center
Dates built: 1966-73 (destroyed in 2001)
Architects: Minoru Yamasaki, Emery Roth & Sons
One World Trade Center was 417m high, Two World Trade Center was 415m high
New York Skyscraper Photos


New York skyscraper – Empire State building photo : Andrew McRae
New York Skyscraper Buildings : Complete List, alphabetical
Key New York Skyscrapers
Manhattan Skyscraper Buildings, chronological:
1. Flatiron Building, 23rd Street, Broadway; 5th Avenue
Date built: 1902
Daniel Burnham Architect
Famous piece of New York architecture that appears on numerous postcards and in many films, so-named due to its sharp pointed plan.
At 87m high the Flatiron building is the original New York skyscraper.
2. Woolworth Building, 233 Broadway
Dates built: 1910-13
Cass Gilbert, Architect
241m high, one of the first New York skyscrapers. Designed in a formal, symmetrical Gothic Revival style and originally nicknamed the Cathedral of Commerce. The Woolworth building was the tallest in the world from 1913-30. Refurbished 1977-81.
3. Chrysler Building, 405 Lexington Avenue
Date built: 1930
William Van Alen Architect
Chrysler Building
This building is 318m high, a beautiful Art Deco skyscraper that is the favourite tower for many people. It became the tallest building in the world when completed. The chrysler was also the tallest tower in Manhattan until the Empire State Building beat it. This iconic tower was refurbished in 1995.
4. Empire State Building, 350 Fifth Avenue
Date built: 1931
Design: Shreve, Lamb & Harmon, Architects
Empire State Building
381m high skyscraper, Art Deco architecture – especially the tower interior, a famous New York landmark.
5. Rockefeller Center, 5th – 7th Avenue; 47th – 51st Street, Midtown
Date built: 1940
Design: Raymond Hood, Architect


photo : Andrew McRae
Rockefeller Center
The home of the beautiful ice rink, the Radio City Music Hall and up at the top of the tower, the Rainbow Rooms: you can dance or drink cocktails at the summit of one of the highest skyscrapers in NYC with great views dow to the Empire State Building.
6. Lever Building (Lever House), 390 Park Avenue
Date built: 1952
Skidmore Owings & Merrill (SOM) Architects
A beautiful piece of New York architecture facing Mies van der Rohe's Seagram Building and trying to give it a run for its money. Having had a good look at both I think Mies wins but nevertheless this Skidmore, Owings & Merrill building was a classic in its day, podium and tower: Lever House
7. United Nations Headquarters (UNO Buildings), 1st Avenue
Date built: 1953
Design: Le Corbusier, Oscar Niemeyer, Sir Howard Robertson with Harrison & Abramovitz Architects
The only Le Corbusier building in New York City: UN Building New York
8. Seagram Building, 375 Park Avenue, New York
Date built: 1958
Ludwig Mies van der Rohe, Architect; Philip Johnson
Seagram Building
This austere building is highly rated by many architects worldwide, especially those who like rational and well detailed architecture. The tower set a benchmark for skyscraper design and is still used as a reference model today. Philip Johnson became an associate for Mies van der Rohe on the Seagram Building.
9. UN Plaza, East 44th St / 1st Avenue
Dates built: 1969-75
Roche-Dinkeloo Architects
Crystalline glassy building with facets in plan and section but generally a clean-styled building. The UN Plaza apartments tower was added in 1983. Renamed in 1999 Millennium Hotel New York, UN Plaza.
10. Freedom Tower – Site of World Trade Center, Ground Zero, Lower Manhattan
Dates built: 2004-13
David Childs of SOM Architects
Controversial towers to replace the rather 'wooden' New York World Trade Centre skyscrapers that were destroyed in 2001 in terrible circumstances. The Freedom Tower skyscraper (originally designed by Daniel Libeskind, architect) is significant number of feet high – 1,776 ft – to mark a key American date in history – the United States Year of Independence, this height was confirmed in Nov 2013.
Location: New York City, NY, USA
Manhattan Skyscrapers Links
Useful Links re Manhattan Skyscrapers:
Skyscraper Museum
39 Battery Place, Battery Park, New York:
New York Architecture Walking Tours

New York photos : Andrew McRae, 2007
New York State Architecture Designs
520 West 28th Apartments
Design: Zaha Hadid Architects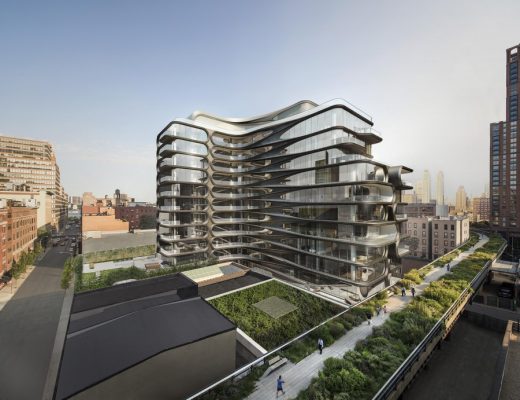 image from architects
520 West 28th Apartments
New York Skyscraper News – Current Projects + Developments
Buildings / photographs for the New York Skyscraper – NYC Tower Designs page welcome