Paris Architects Practices, French Capital Architecture Studios, France Design Offices News, Contemporary Projects
Paris Architects : Architecture Studios
Parisian Building Design Offices, France – French Architectural Practices
post updated 16 June 2023
Architects in Paris
Pictured – Australian Embassy Paris, France: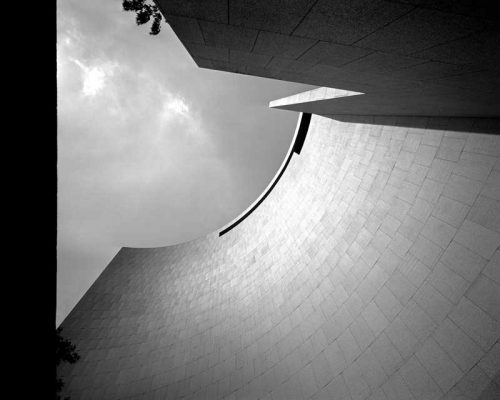 photo from architects office
Australian Embassy Paris
Guide to Paris Architects + Buildings
Paris Architect – Architect Listings
This page contains a selection of major Parisian architects, with links to individual practice pages. We've selected what we feel are the key Paris Architects, but additions are always welcome. The focus is on contemporary architects in Paris but information on traditional architecture studios is also welcome.
The most celebrated Parisian architect from the past is Le Corbusier, though of course Soufflot, Garnier, Labrouste and Chareau are world-famous too. Currently the most notable architecture practices are Jean Nouvel, Atelier d'architecture Christian de Portzamparc and Lacaton + Vassal
Additions for the Paris Architecture Studios page welcome
Paris Architecture


image from architect
Paris Architects
20th Century Parisian Architects, alphabetical by surname:
Current Parisian Architects, alphabetical by surname:
Atelier d'architecture Christian de Portzamparc
Dietmar Feichtinger Architectes
Hellin-Sebbag architectes associés (Paris + Montpellier)
Jean Paul Viguier SA d'Architecture
Anne Lacaton – Lacaton + Vassal
MCBAD Colomer Dumont (Paris + Valencia)
Featured on this site but not listed in the Paris architecture practice section:
Atelier Phileas
HTA – Hervé Tordjman Architecte & Associes
Philippe Chiambaretta Architectes
Paris Architects Offices
Paris Architects Studios
The list below contains the architects feature on our Paris Architecture page. It is not intended as a list of all Paris Architects:
ABADIE
Sacre Coeur Building
ANDO TADAO
UNESCO Space for Contemplation
ANDRAULT & PARAT ARCHITECTS
CNIT Building Renovation
BEAUDOIN, CASSAN, DE MARIEN, SAUBOT WITH A. EPSTEIN & SONS INTERNATIONAL
Tour Montparnasse
BLOUET, GUILLAUME ABEL
Arc de Triomphe
BREUER, MARCEL WITH NERVI, PIER LUIGI
UNESCO Building
CAMELOT, ROBERT & ZHERFUSS, BERNARD – ARCHITECTS
CNIT Building
CHALGRIN, JEAN FRANCOIS THERESE
Arc de Triomphe
CORBUSIER, LE
Ozenfant House & Studio
L'Esprit Nouveau Pavilion
Swiss Pavilion
Villa Savoie, north of Paris
EIFFEL, GUSTAVE
Eiffel Tower
EMANUEL CATTANI ET ASSOCIES WITH NOUVEL, JEAN
Cartier Foundation Paris
EPSTEIN, A. & SONS INTERNATIONAL WITH BEAUDOIN, CASSAN, DE MARIEN, SAUBOT
Tour Montparnasse
FUKSAS, MASSIMILIANO
College Maximilien Perret
Ilot Cantagrel Refurbishment
GARNIER, CHARLES
Garnier Opera House
GEHRY, FRANK
Louis Vuitton Paris
GILLET, GUILLAUME; GUIBOT, HENRI; MALOLETENKOV, SERGE – ARCHITECTS
Hotel Concorde Lafayette
HERZOG DE MEURON
Rue des Suisses – Maison
LABROUSTE, HENRI
Bibliotheque Nationale
LOOS, ADOLF
Tristan Tzara – Maison
NERVI, PIER LUIGI WITH BREUER, MARCEL
UNESCO Building
NOUVEL, JEAN
Arab du Monde lnstitute
Musée du quai Branly
NOUVEL, JEAN with EMANUEL CATTANI ET ASSOCIES
Cartier Foundation Paris
OTT, CARLOS – ARCHITECT
Opéra de la Bastille
I M PEI & PARTNERS
The Louvre Museum Pyramid
PERRAULT, DOMINIQUE
Bibliothèque Nationale François Mitterand
RENZO PIANO with RICHARD ROGERS
Pompidou Centre
RENZO PIANO BUILDING WORKSHOP
Rue de Meaux
PORTZAMPARC, CHRISTIAN DE
Cité de la Musique
RICHARD ROGERS with RENZO PIANO
Pompidou Centre
RITCHIE, IAN
Cite of the Sciences
SOUFFLOT
The Pantheon, Paris
TSCHUMI, BERNARD
Parc de la Villette
VON SPRECKELSEN, JOHN OTTO – ARCHITECTS
La Grande Arche de La Défense
More Paris architects will be added online soon
Paris Architects not featured on Paris Architecture page
BOULLEE, ETIENNE-LOUIS
1728-99
Etienne Louis Boullee was born, lived and died in Paris. Boullee first taught at the Ecole des Ponts et Chaussees and then at the Academi d' Architecture as a Professor of Architecture.
LEDOUX, CLAUDE NICHOLAS
1736-1806
Claude Ledoux
Architects among Paris attack victims
Amine Ibnolmobarak (Benmbarek), 28, Morocco, was with his wife, Maya, at the terrace of the Carillon bar when gunmen opened fire, reports The Guardian. She was shot three times and is in a critical condition in hospital, according to CNN and tributes on Facebook.
Born in Rabat, Ibnolmobarak – named in some reports as Benmbarek – was an architect and teacher at the ENSA Paris-Malaquais architecture school, from which he graduated in 2012 after an architectural study on the pilgrimage to Mecca.
Also killed was a German man, 28, who worked at the Paris office of Italian architect Renzo Piano (RPBW). A press officer for the company told The Guardian the man, who has not been named, was eating with two colleagues at the Cambodian restaurant targeted by gunmen. A message on the architecture practice's phone said the office was closed Monday because one of its associates was killed in the Paris attacks.
Link: German architect among Paris attack victims
Quentin Mourier, 29, France, was an architect at Atelier Grand Paris and was known within the urban farming community in France, and Project Vergers Urbains announced his death. He had been at the concert at the Bataclan.
Link: French architect among Paris attack victims
Our thoughts and prayers are with the families and friends of the victims, and with the people of Paris and citizens of France. We also are thinking of those who are critically ill, wishing them positive recovery.
Location: Paris, France
New Paris Architecture
Contemporary Paris Architecture
Paris Architecture Design – chronological list
Architecture Tours in Paris by e-architect
Architects
Background on some Architects working in Paris
Renzo Piano Building Workshop are based in Genoa, Italy, but opened a Paris studio in 1987. Renzo Piano was awarded the Legion d'Honneur in 1995
Architecture Studios : sorted by practice
World Architects : sorted by historic & contemporary
Lipsky + Rollet Paris Architects
Additions for the Paris Architects page welcome