Architecture Book, New Architectural Publications, Contemporary Building Titles, Volumes
Architects Books : Architecture
Contemporary Building Titles – Architectural Publications 2010 to 2017
Books : links
This page contains a selection of recent architectural publications, with links to individual book pages. We've selected what we feel are the key architecture books.
Architects Books & Publications
Architecture Books : Current Publications
Architecture Publications : Recent Publications up to and including 2012
Architectural Books : Older Publications
Architecture Books – Latest Publications
Architecture Publications – latest additions to this page, arranged chronologically:
18 Sep 2017
The Modern Timber House Book, London, UK
The launch of Peter Wilson's new book THE MODERN TIMBER HOUSE.
Join an inspiring evening of networking and discussions regarding the scope for wood applications in housing design and construction.
28 September 2017, 6-8.30pm at The Building Centre, 26 Store Street, London, WC1E 7BT
A glimpse into what the future of timber housing might look like, this is an evening to explore the range of modern timber technologies available today and their various uses in the delivery of tall buildings, social and affordable homes, urban and rural housing, and refurbishments and extensions.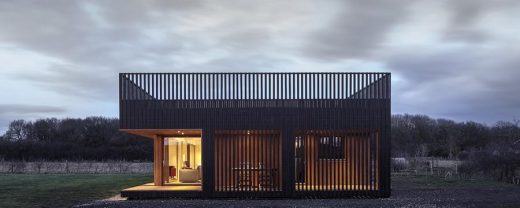 Programme
The evening will begin with Ruth Slavid's review of Peter Wilson's book The Modern Timber House, followed by a panel discussion on paradigms, technologies and the future of wooden housing. Mange will entertain palates with their famously delicious food and drink.
Speakers include:
• Ruth Slavid, Freelance journalist and communicator in architecture, landscape and construction
• Peter Wilson, managing director at Timber Design Initiatives Ltd
• Alex de Rijke, founding Director of dRMM
• Liam Dewar, founder of Eurban
• Gavin White, director at Ramboll UK
Attendance is free but booking is essential. Please register.
Copies of the book will be available on the evening.
16 Jun 2017
Book launch 'Progress & Prosperity', Amsterdam, Netherlands
PROGRESS & PROSPERITY
The Chinese City as Global Urban Model
NAi010 Publishers
Launch: 29 June, 8pm, Pakhuis de Zwijger, Amsterdam
The Chinese metropolis has developed into the world's most successful urban scheme. Combining bottom-up energy with top-down force, it pushes cities and their inhabitants towards progress, fast-forward.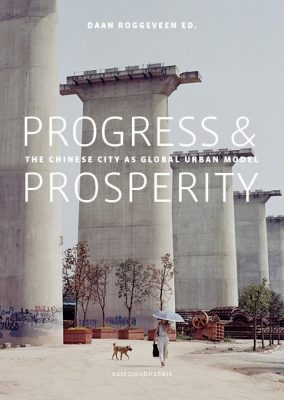 China's megacities are efficient, with well-functioning infrastructures, top-notch public transport, proper housing, steady economic growth, a low crime rate, an attractive climate for foreign investors, and a glitzy skyline to boot.
Can this metropolis be the blueprint for cities worldwide?
On 29 June, we will present this new book, with four of its contributors in Pakhuis de Zwijger, Amsterdam: David Gianotten (partner, OMA), Cruz Garcia (partner, WAI Thinktank), David Mulder van der Vegt (partner, XML) and Steven Y.N. Chen (Architect, SHL, Shanghai).
Contributors: Academics, architects, activists…
With contributions by architects, academics, artists and activists, this powerful and timely book questions, investigates and reveals the current condition of the (Chinese) megacity and its shift from prosperity to progress. Provocative yet intelligent essays, and reflective interviews reveal a new understanding of the 21st century urban condition: globalized and gentrified, using spatial zoning, financialization, culture, and the virtual to safeguard its position on the global stage.
Its strong ties with the hinterland, meanwhile, ensure both relaxation and cheap labour. Starting in Shanghai, the book describes a transformation towards a post-colonial urban condition in which Chinese urbanism will impact cities globally. A massive photo essay by artist Eric Tabuchi underpins the argument of the book.
Massive photo essay by Eric Tabuchi
Architect Daan Roggeveen is the co-founder of MORE Architecture. With Michiel Hulshof, he wrote the acclaimed book How the City Moved to Mr Sun.
With contributions by:
Esther da Costa Meyer (Princeton), Ying Zhou (University of Hong Kong), Steven Y.N. Chen (Harvard/SHL), Adrian Blackwell (University of Waterloo), David Gianotten (OMA), Justin D. Stern (Harvard), Jonathan Woetzel (McKinsey), Max Cohen de Lara & David Mulder van der Vegt (XML), Jeffrey Johnson (UK/CoD), Liu Yuyang (ALYA), Ou Ning (Columbia), Cruz Garcia & Nathalie Frankowski (WAI Thinktank), Frances Arnold and Eric Tabuchi
Pre-order PROGRESS & PROSPERITY: The Chinese City as Global Urban Model
Daan Roggeveen (ed)
NAI010 Publishers, ISBN 978-94-6208-350-9
Reserve a ticket for the book launch in Pakhuis de Zwijger – admission free
a new understanding of the 21st century urban condition
About MORE
MORE Architecture is a research-based office for architecture, founded in Shanghai by Daan Roggeveen and Robert Chen. As an international studio, MORE is particularly interested in the cultural impact of urbanisation, and how changing (urban) environments can create new ways of living and forms of collectivity.
MORE is currently involved in a renovation of a canal house in Amsterdam (under construction), a high rise residential complex in Jiaxing, a boutique hotel in the mountains of Anji (start construction 2017), and an urban plan in Accra, Ghana (with FABRIC, OKRA, MLA+ and MIXST). Recently finished projects include contemporary art gallery BANK in Shanghai; the interior for automotive firm MINTH; and a mixed use building with hotel, office and art gallery in Jiaxing (with AIM).
Through the Go West Project, MORE is continuously involved in urban research in Africa.
a transformation towards a post-colonial urban condition
The publication of the book was made possible thanks to the support of the Van Eesteren-Fluck & Van Lohuizen Foundation. The Creative Industries Fund NL supports the launch of the book in Amsterdam, New York and Shanghai
27 Apr 2017
Morphogenesis: The Indian Perspective | The Global Context
Morphogenesis, India, one of the most innovative architecture and design studios and a world-leader in net zero energy and sustainable design.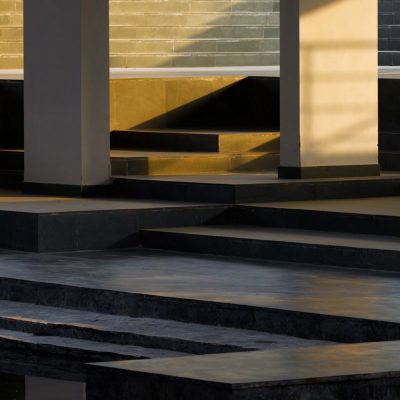 Morphogenesis.
The Indian Perspective |The Global Context
The Master Architect Series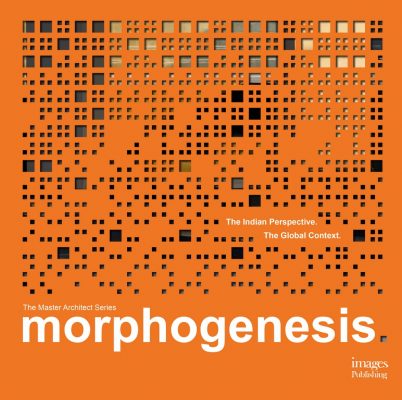 Celebrating 20 years of being at the forefront of Indian Architecture, Morphogenesis becomes the first Indian practice to feature in the Images' Master Architect Series. Launched globally at the Frankfurt Book Fair in October 2016, the firm's first monograph, published by Images Publishing (Australia)- Morphogenesis: The Indian Perspective | The Global Context, was released in India early March 2017.
Cultural identity – DAG Mumbai: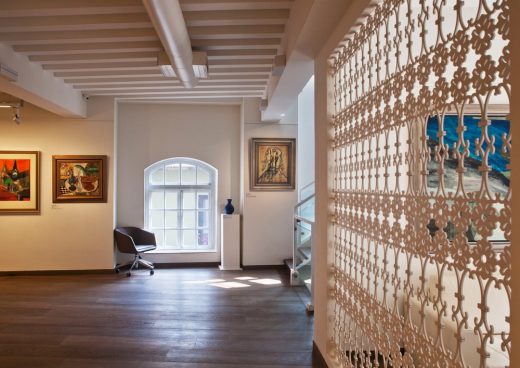 About the book
This outstanding monograph delves into an exciting selection of esteemed works by morphogenesis, one of India's most creative architecture and design firms and a world-leader in net zero energy and sustainable design.
Delhi Art Gallery Delhi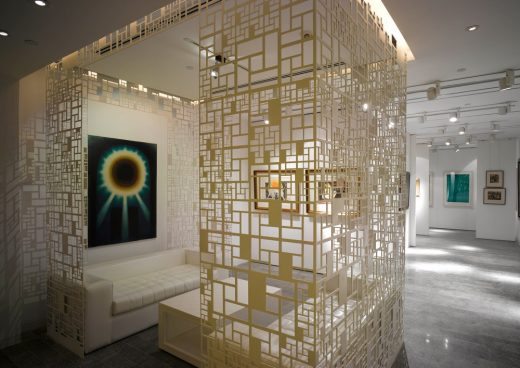 Another successful addition to images' master architect series, this richly illustrated
Book combines stunning imagery with comprehensive studies outlining the firm's strong philosophical discourse across a vast range of typologies: residential; institutional; commercial; hospitality; offices; interiors; public; and master planning. Morphogenesis reinterprets India's architectural roots and consistently employs passive design solutions for a unique contextual language.
Passive design – Delhi Nullah Exhibition 'The Fractal Metropolitan Layer':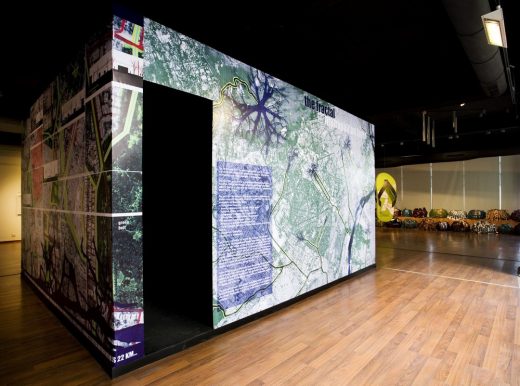 The morphogenesis journey is a reflection of a contemporary Indian perspective within the global context, incorporating an inspired, forward thinking vision while respectfully referencing the spirit of traditional Indian sub continental architecture in innovative forms. This is a must-have book for those looking to understand work at the vanguard of sustainable architecture.
Delhi Nullah: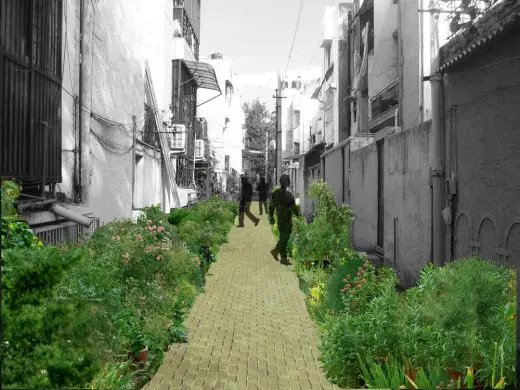 About the Authors
With being India's first WAF award winners and Laureates of the Singapore Institute of Architects Getz Award, along with 5 IIA Awards to their credit, Sonali and Manit Rastogi have over two decades, grown morphogenesis into one of India's most respected architectural firms. Manit lectures extensively in Asia and has published several research papers with respect to zero energy buildings. Sonali is passionately interested in the materiality and craft in architecture, and is deeply invested in the detail of building.
"Around the world, architects are challenged to infuse new forms with the legacy of the past and the spirit of place. In an age of globalisation this has become a critical issue, especially in emerging nations that have embraced generic modernism in their race to catch up…. Morphogenesis abstracts the vernacular with no resort to mimicry, and it achieves sustainability by an intelligent use of traditional materials and techniques…" – Michael Webb, Architectural Critic and Founder, Archigram Group
The Lalit Hospitality Institute: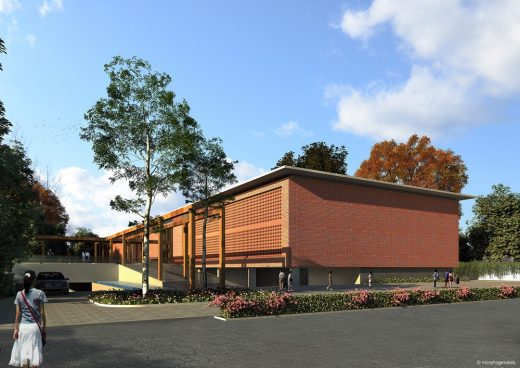 The architecture firm's projects include a vast range of typologies such as residential, institutional, commercial, hospitality, offices, public space, and master planning that have been segmented into three categories: Passive Design, Resource Optimisation and Contextual Identity—with sustainability as the common theme.
Passive Design: defined as the ability to endure in local conditions and thrive in its lifecycle, the projects that are planned at the firm are maintainable in their individual ecosystems. Understanding that 'energy resources' at most times are considered limited or depleting, the firm's guiding principle is 'no is more'. Constant emphasis is put on developing the practice on an approach of 'no energy and no water' and ideally, no waste.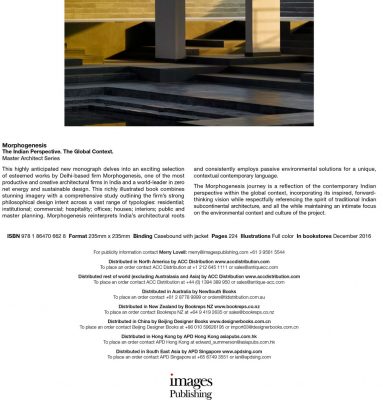 Resource optimization is an extremely engaging section; it is not just about valuing resources, but also discusses affordability and spatial optimization. It also features some of their most recognizable work, such as the IILM campus in Delhi—which was also part of the 2016 State of Architecture: Practices and Processes in India exhibition that took place at the National Gallery of Modern Art (NGMA), Mumbai. The British School, which inspired the dust jacket, is also from this section.
Contextual Identity relates to place and physical environment. It mainly refers to the meaning and importance of the physical environment to its inhabitants and users.
Book by Richard Conner, Author, Architect & Artist
Over the last twenty years I co-founded Piercy Conner Architects (now Piercy&Company), Smoothe, The Microflat Company and Design Week Top 100 creative agency Assembly Studios.
Towards the end of 2015 after much deliberation I decided that it was time to make a significant life change. Having left Piercy Conner in late 2009 it was now time for me to move on from Assembly Studios.
This difficult decision saw me move to Thailand where the architect in me, reinvigorated, found himself refurbishing and living in a cave, and, at long last, designing for the fun of it again. This creative surge didn't stop there.
Almost as soon as I left the UK I started writing. This journalling grew quickly into a book project focussing on Change, Creativity, Communication and Connection.
My writing continued and evolved into a series of books that explore in detail why making significant life changes amidst the unprecedented technological revolution that is taking place all around us is now so imperative.
It's very clear to me now more than ever that to ignore or avoid the 'High Definition Life' and its inevitable impact on our individual and collective lives is done so at our peril.
The process of understanding and appreciating the conflicted life context and life content inherent to this incoming paradigm shift and opting out of those aspects that no longer serve us is explored in depth throughout my books.
How to handle this personal change at the same time as making it work for us rather than against us is described through simple, unique and never before seen conceptual models that are readily applicable to our day to day lives.
The Work Life Wide Open series, the first of which, 'Break Your Busy – Set Your Creativity Free – A Disruptively Simple Approach to Better Life and Time Management' has hit #2 in Creativity, #2 in Time Management and #3 in Business Skills on Amazon is where it all begins.
It is a short quick read that serves as a gentle yet practical introduction to some of the first key fundamental transformational concepts I developed during the last 14 months while holed up in my cave.
Right now, as I prepare for the upcoming launch of the next book in the series 'Master The Seven Works' you can download this first book FREE on Amazon for a limited time.
Richard Conner aka Ricardo Rochilez
Author, Architect, Artist @ The Creative Core
Author of Work Life Wide Open, Master The Seven Works and Break Your Busy.
Top International Architects – Design Concepts in Architecture
The book "Top International Architects – Design Concepts in Architecture," (4 volumes, in English) is FINALLY published – 30 Mar 2014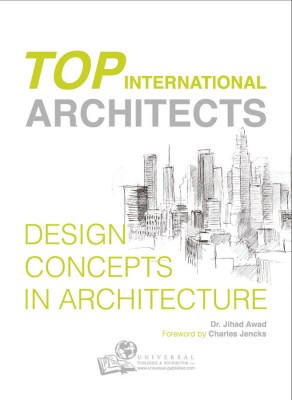 The book features the latest work of more than 80 internationally renowned architects, including Zaha Hadid, Rem Koolhaas, Frank Gehry, Norman Foster, Daniel Linesking, Mario Botta, Jean Nouvel, Renzo Piano, Richard Rogers, Richard Meier, Peter Eisenman, Tadao Ando, Rasem Badran, to mention only few. The book is full of drawings, sketches, diagrams, and hi-res color photos.
More info about the book, with full list of contributing architects, can be found on the following links:
http://www.behance.net/gallery/Design-Concepts-in-Architecture-by-Jihad-Awad/15532329
http://www.cpas-egypt.com/pdf/Jihad_Awad/Foreword.pdf
You can order the book directly from the publisher:
Mr. Fady: universp(at)emirates.net.ae, universp(at)eim.ae
Architects Books 2013
Architects Books in 2013:
BIG Architects Monograph news – 21 Oct 2013


photo from Arquitectura Viva
The publisher Arquitectura Viva has just released a monograph devoted to the Danish studio BIG – Bjarke Ingels Group. The Danish architect Bjarke Ingels, without having turned 40 yet, leads a studio of almost 200 people with offices in Copenhagen, New York and Beijing, and with projects spread throughout Europe, United States, Asia and Middle East.
Superkilen Book – urban landscape in Copenhagen, Denmark – 25 Sep 2013
Design: BIG / Topotek1 / SUPERFLEX


image from BIG
Arvinius + Orfeus Publishing is expanding its acclaimed list of architectural reference books with Superkilen – the first time that a public project is documented in such detail. The book celebrates the dawn of a new type of urban public space. Superkilen is a kilometer long urban space wedging through one of the most ethnically diverse and socially challenged neighborhoods in Denmark.
CLOG new issue – 19 Sep 2013


image : CLOG
CLOG's newest issue takes a look at science fiction in architecture, and architecture in science fiction.
Rod Serling, creator of The Twilight Zone, defined science fiction as "the improbable made possible." The same might be said for the practice of architecture. After all, architects by trade conceive of spaces, places, and worlds that do not (yet) exist. Furthermore, the ability to make the improbable possible is held in especially high regard today and is oftentimes what defines an architectural practice as "innovative" in the first place. The feedback loop between fiction and reality remains strong today, with kilometer-high towers rising in the Middle East and new building materials emerging on a seemingly daily basis.
This new issue of CLOG includes over 50 contributions that delve into the architecture of science fiction, through speculations on the Tower of Babel as the first science fiction architecture; examinations of science fiction in the work of architects like Harvey Wiley Corbett and Le Corbusier; a look at public architecture of the 1920s and 1930s in Britain as influences on the works of George Orwell and HG Wells; NASA space colonies and post-World War II American futurism; the similarities between Adolf Loos's Moller House and the set design of Total Recall; a comparison of the Borg Cube and the Death Star; and the evolution of technology in architecture and the changing role of the architect in a world of Google Glass and virtual reality.
In addition, CLOG editors sat down with Joseph Kosinski, director of Tron and Oblivion and alumnus of Columbia's graduate architecture school, and Ryan Church, concept designer and art director for movies like Star Wars, Star Trek, Avatar and Transformers.
Ephemerality and Architecture – 6 Aug 2013
MOINOPOLIS Issue Number Two


image : MOINOPOLIS
The historical concept of architecture as described by Vitruvius in De architectura identifies 'durability' as one of the three principles for good buildings. The term itself derives etymologically from the Ancient Greek word architékton. Here, the ambiguous word techné can be described as art, technology or tectonics, the science of structure, which implies ideas of weight, stability and durability.
Inspiration and Process in Architecture Collection – 18 Jul 2013
Publisher: Moleskine


image : Moleskine
The inspiration and the process are two factors underlying all design arts and specifically architecture: the Inspiration and Process in Architecture Collection, published by Moleskine and curated by Francesca Serrazanetti and Matteo Schubert, came into the architecture publishing scene in 2012 to explore the hidden stages of the architect's work and to show the "behind the scenes" of a profession that often reveals only the outcome of a long process.
MVRDV Architectural Monograph
MVRDV Buildings: architectural monograph evaluating built works from perspective of their users


image from architects
MVRDV Architecture Book – 17 Jun 2013
20 years of building production have been assembled in the first architectural monograph by MVRDV. The book critically revisits realised works. In cooperation with Ilka and Andreas Ruby, MVRDV has assembled a redefined collection of its built work, featuring user testimonials, journalist articles, unpublished images and accessible drawings. The book is an attempt to evolve the typology of the architectural monograph, to better reflect the idea that buildings prove their right to existence through use. Until July 4th MVRDV Buildings can be pre-ordered against a reduced price at www.naibooksellers.nl/mvrdv discount code: MVRDV
Alvaro Siza – Complete Works
Author: Philip Jodidio


image from publisher
Alvaro Siza Architecture Book – 29 May 2013
Álvaro Siza is one of the great figures of contemporary architecture – winner of the prestigious Pritzker Prize, in 1992.
The Cultural Role of Architecture – 2012
Contemporary and Historical Perspectives
Edited by Paul Emmons, Jane Lomholt, John Hendrix
Published February 6th 2012 by Routledge – 228 pages


photograph from an editor
The Cultural Role of Architecture – external link
Exploring the ambiguities of how we define the word 'culture' in our global society, this book identifies its imprint on architectural ideas. It examines the historical role of the cultural in architectural production and expression, looking at meaning and communication, tracing the formations of cultural identities.
Chapters written by international academics in history, theory and philosophy of architecture, examine how different modes of representation throughout history have drawn profound meanings from cultural practices and beliefs. These are as diverse as the designs they inspire and include religious, mythic, poetic, political, and philosophical references.
Battersby Howat Architects Book
Author: Battersby Howat Architects


image from the publisher
Battersby Howat Architects Book – 14 May 2013
Monograph highlighting the contemporary West Coast designs of Vancouver's BattersbyHowat Architects with an in-depth review of ten projects.
Architectural Morphogenesis Book


image from author
Peter Magyar Book – 28 Jan 2013
This architectural book "hosts eleven different architectural design processes, mostly, in the conceptual phase, accomplished at different times for various clients, using the same method.
It is noteworthy that the verbal text is kept at a tolerable minimum as interested persons are asked to read or interpret the drawings as they progress "as a first degree differentiation from spirit to matter." Intuition and rational thinking are presumed to function throughout whole the process".
'Brick City' Book


front cover of the UK edition
Brick City is a celebration of the world's favourite buildings and urban icons, recreated solely using LEGO bricks.
While to many, LEGO bricks are 'just a toy', to an ever-growing army of fans they provide a challenging and enjoyable modelling medium.
These fans, calling themselves 'AFOLs', or Adult Fans of LEGO, have taken it upon themselves to recreate local landmarks using just the bricks that you may find at a local store.
LEGO models created by adult fans, however, don't resemble those that many people created as a child. Created by masters of their medium, these fabulously detailed models may contain thousands of pieces – or perhaps just a handful. Either way, the talented artists have an intimate knowledge of every piece and colour available. Skilfully choosing the ideal piece to recreate a well-known landmark, they may create a model indistinguishable from the real thing, or evoke the spirit of a building in just a few small pieces.
In fact, landmarks and cityscapes – from the New York skyline to the Sagrada Familia, London's St Pancras and the amazing towers of Beijing and Hong Kong – have long been a source of inspiration for LEGO builders.
In this book, LEGO artist Warren Elsmore takes us on a world tour and explores more than 30 global cities and their iconic structures.
ISBN: 184533812X
Skyscrapers Collector's Edition
eVolo


image from publisher
Skyscrapers Collector's Edition Book
This book is the compilation of 300 outstanding buildings from around the world selected for their innovative concepts that challenge the way we understand architecture and their relationship with the natural and built environments.
Kleinhans Music Hall Book


image from publishers
This book documents the design and development of the Kleinhans Music Hall in Buffalo. The building, which is arguably the most significant of a series of projects that were designed collaboratively by Eliel and Eero Saarinen, opened in 1940. It is the home of the Buffalo Philharmonic Orchestra and has a reputation as an notable space acoustically. The Saarinens and Eames also designed furniture for the building some of which is still in use.
This book is one of a series that includes publications on notable mid-century buildings in Buffalo designed by Gordon Bunshaft and Minoru Yamasaki. buffaloBOOKS also includes publications on the work of Steven Holl, O'Donnell & Tuomey, Thom Mayne, Tod Williams & Billie Tsien and other notable international architects.
ISBN: 978-1-61623-306-8
The book is available from the School of Architecture & Planning, University at Buffalo, The State University of New York.
Details of this book, and other publications in the series, are available on the school website under 'publications'
Cost of book $15 plus shipping.
Art Deco Architecture Book
'Modernism London Style – The Complete Art Deco Heritage'


photo © Niels Lehmann
Art Deco Architecture : more photos + information – 8 Jan 2013 + 5 Jun 2012
Like no other style, Art Deco represents a built manifestation of the interwar period's enthusiasm and splendour. Buildings of this era in London in particular reflect the elegance, belief in progress and assertiveness that describe the modern metropolis age. The soon to be published book "Modernism London Style" will feature this architectural heritage with large-scaled photographs, an illustrated index counting more than 230 buildings, detailed maps to place them, and an introduction by Adam Caruso of Caruso St John Architects.
Entre: Architecture from the Performing Arts : book by Carlos Teixeira, Brasil


photo : Carlos Teixeira
Entre Architecture Book – 4 Jan 2013
Carlos Teixeira's Between [Entre] surges as a clearing in the architectonic thought of our day and opens space for new lines of questioning formulated within an architecture that is committed to both the effective construction of buildings and the development of models and prototypes that stress-test its methodology and creative process.
Matteo Thun. The Index Book
A comprehensive Index presenting for the first time an exceptional selection of Matteo Thun's influential architecture and innovative product design – from his earliest works to this day.


image from Matteo Thun & Partners
Matteo Thun & Partners – 10 Dec 2012
Paperback
More than 300 color illustrations
24×29 cm, 368 pages
45 € – First edition Jan 2013
ISBN 978-3-7757-3499-8
Architecture Book Links
New Architecture Books A-N – for sale by e-architect on amazon
Modern Architecture Books O-Z – for sale by e-architect on amazon
Contemporary Architecture Books : Most Popular Selection of books for sale
Recent Architecture Books
'A Holistic Approach to Architecture – "The Felicja Blumenthal Music Center and Library',
Tel Aviv / AM OVED Publishers Ltd, Tel-Aviv – book by Nili Portugali – 23 Oct 2012


picture from architect
Architecture book by Nili Portugali, Architect A.A.Dip (London)
The first book published by Nili Portugali – 'The Act of Creation and the Spirit of a Place / A Holistic-Phenomenological Approach to Architecture' / Axel Menges / – was selected by The RIBA International Book Award among the 23 books of the year 2007.
The new book aims to arouse public discussion regarding central debates, challenging the general public and 21st-century architects, as to how we should intervene within an existing environment, more specifically an environment with a significant historical value which we must respect and preserve, when integrating it with contemporary architecture.
120 pp. with 245 ill, of which 57 in color, 235×302 mm, hard cover, English/Hebrew
ISBN 978-965-13-2253-2
'The Globalisation of Architecture' – book by Professor Robert Adam – 20 Sep 2012


picture : ADAM Architecture
ADAM Architecture – book news
Part sociological theory, part political and economic history, The Globalisation of Architecture by Professor Robert Adam explains how Western or North Atlantic Modernist architecture came to dominate world cities and commercial architecture in the late 20th and 21st century. It is a scholarly book in which Robert Adam steps aside from his own architectural preferences, and takes a broad and impartial look at the development and consequences of this global phenomenon which impacts on us all.
ON BUILDING Matter and Form, by Josep Lluís Mateo – 24 May 2012


image : Adria Goula
Josep Lluis Mateo Architecture Book
This book describes that initial moment of a series of buildings, beyond their origins and their physical constitution (both issues, idea and matter, however, based on my work). Here, the objects are presented, captured by Adrià Goula, as visual forms, as compositions of planes and surfaces that form volumes and also as a dialectic of the light and shade that define spaces.
Josep Lluís Mateo
Under The Edge : The Architecture of Peter Stutchbury – 29 Apr 2012


photo : Lindsay Johnston
Architectural Book by Peter Stutchbury
The architecture of the Edge, architecture of the Asia Pacific Antipodes, may be a counter-proposition to the mainstream architecture of the developed world. In order to understand one's self, it is illuminating to attempt to understand the opposite, and it is for this reason that the architecture, particularly of Australia, the biggest land-mass in the Antipodes, now attracts international interest.
ARX PORTUGAL (*): BOOK II – BRICK IS RED – 24 Apr 2012


photograph from architects
ARX Portugal Architecture Book : 'Brick is Red'
The second book related with the 20th years of ARX architecture office is "a book about the creative process".
Rafael Vinoly Architects Book, USA
Research Program Publication



photograph from architects
Rafael Vinoly Architects Book
BOLLES+WILSON Moleskine Monograph


book photo from BOLLES+WILSON
BOLLES+WILSON Architecture Books
A new series of Moleskine monographs – four 'legendary' sketchbooks complete with marks, notes and sketches by BOLLES+WILSON, Zaha Hadid, Giancarlo De Carlo and Alberto Kalach were released in December 2012.
Architects Books in 2010
The Humanities in Architectural Design : Contemporary and Historical Perspective – 26 Oct 2010


book cover photo
Modern Architecture A-Z Book – 18 Aug 2010


image from TASCHEN
Modern Architecture A-Z Book
Prefab Book – 18 Aug 2010


image from TASCHEN
Prefabs Architecture Book
Hadid, Complete Works 1979-2009 – 18 Aug 2010
Book by Philip Jodidio


photograph : TASCHEN
Zaha Hadid Architecture Book
More Architecture Books online soon
Architecture Books – By Geographic Area
Comments for the Architects Books – Building Publications page welcome