Morphogenesis Architects India, New Delhi Studio, Office, Buildings, Design
Morphogenesis Architects
Indian Architect Practice – Asian Architectural Designers News
Morphogenesis News
Morphogenesis India – New Delhi Architecture Studio News, chronological:
21 Oct 2020
Morphogenesis Architects News in 2020
Morphogenesis wins at the FuturArc Green Leadership Awards 2020 for The Lalit Suri Hospitality Complex and Forest Essentials R&D Facility
In view of the changing environment associated with the ongoing COVID-19 pandemic, we sincerely hope that you are keeping healthy and safe. Whilst the past few months have been challenging, we are pleased to inform you that we have been fully committed to our Clients, Partners and Projects and have ensured continuity of service over this challenging period.
We would like to inform you that the transition to working from home and back has been successful, and we have been operating from our offices since 18 May 2020 as per government guidelines. We are happy to see many of our sites resuming work and would like to salute the spirit of our migrant workers who are crucial to the realisation of our design vision.
– Sonali & Manit Rastogi, Founding Partners, Morphogenesis
WELCOMING THE NEW NORMAL
Corporate Office for Grant Thornton, Delhi
The design of the Grant Thornton office symbolises the advent of innovation and caters to working requirements of the post-pandemic normal. The reconfigurable open office allows space allocation as per need with larger workstations and higher partitions. These spaces have been designed to boost performance and can be reconfigured in a matter of minutes by the end-user. The multiplicity and multifunctional nature of the work format allows for easy decongestion and results in space optimisation by over 50%.
AWARDS
We are delighted to announce our win at the FuturArc Green Leadership Awards 2020 for our projects The Lalit Suri Hospitality Complex, NCR, and Forest Essentials R&D Facility, Rishikesh. The awards recognize innovative and ecologically responsible buildings in Asia. This recognition for our work and the Jury citations further strengthens our commitment to socio-cultural and environmental sustainability.
INTEGRATING THE BUILT MASS WITH THE EXISTING LANDSCAPE
The Lalit Suri Hospitality Complex
Located in the suburbs of the National Capital Region of Delhi, the site abuts an existing large cluster of Neem trees with thick foliage. The design idea is based on protecting of these beautiful tree clusters, and there integration within the overall design. The built form actively engages and intertwines with the tree clusters by moving back and forth as required, allowing for the seamless integration of the 'green' and the 'built.' The campus has been designed to be net-zero on energy, water, and waste to landfill.
"Two things about this submission impressed me especially: the materiality and the seamless connectivity between the inside and outside. While institutions often tend to follow fear driven security with gates and fixed façades closed to the outside, this entry presents openness to people and the already existing landscape. In fact, it makes the landscape ecosystem flow through the building, bringing in fresh air, natural light and an atmosphere of regenerative energy to the place. This submission has its own character and adopts a very well-crafted material and colour combination by using bricks perfectly. Well done!"
– Prof. Herbert Dreiseitl, Denmark, Juror, FGLA 2020
35th PASSIVE AND LOW ENERGY ARCHITECTURE CONFERENCE,
SPAIN 2020
The Modern Vernacular: Adapting Vernacular Architecture For a Modern Production Facility In Rishikesh, India & Environmental Design For Everyone
The Forest Essentials R&D Facility works with the past, present, and the future to present a contemporary vernacular prototype for off-grid hill architecture, showcasing it as a medium for creating a self-sustaining ecosystem of humanity and habitat. The Project directly or indirectly supports 75% of the village households. The provision of large gathering spaces promotes the region's culture, which is that of a close-knit community.
The use of local materials, techniques, and labour form a part of the facility's SOUL (Sustainability, Optimisation, Uniqueness & Liveability) strategy, making it A Project for the Locals, Built by the Locals, and for the Employment of the Locals. The facility's design is deeply relevant in the present times, as, in a country like India, the perils of agglomerating in the cities have been well witnessed due to the migrant labour issue. The Project, therefore, becomes poignantly sustainable in today's environment and aims to set a new benchmark for a decentralised community with a global footprint.
"This project is a true embodiment of Green leadership in its careful consideration of site and climate, use of local materials and traditions, multilayered community engagement, the net-zero approach to energy and water management, and a commitment to the wellbeing of not only the occupants, but also of the larger systems in which it is situated. It also is a true expression of the brand philosophy of the user-client, an Ayurvedic skincare company, which aims to harmonise "ancient wisdom with modern aesthetics".
– Prof. Chrisna du Plessis, South Africa, Juror, FGLA 2020
INDIA'S TOP ARCHITECT
Morphogenesis wins, yet again, for the 9th time running 'India's Top Architect' at the 15th Construction World's Architect & Builder Awards 2020, for successfully creating exemplars that are net-zero enabled without incurring additional cost. The firm's body of work includes the Forest Essentials R&D Facility (Rishikesh), The Lalit Suri Hospitality Complex (NCR) & ITC Campus, (Kolkata).
EVENTS
Recognition of our work through dialogue form a significant part of our quest to contribute to the definition of and to build a global discourse on contemporary Indian Architecture.
FUTURE OF REAL ESTATE
Founding Partner Manit Rastogi in conversation with industry stalwarts on technology trends in architecture during the Realty+ Conclave and Excellence Awards 2020. He spoke about the adoption of new technologies, the imperative to build a more sustainable future and to take urgent action to combat climate change.
WHEN DOES A CITY STOP BEING A CITY?
Ar. Manit Rastogi in conversation with Dr. Vikramaditya Prakash in the miniseries 'Architecture in the times of Coronavirus'. Manit and Vikram discuss life during the lockdown, mainly focusing on the issues it poses for the marginalized communities and those without the resources and the space to self-isolate.
PANDEMIC vs PANDEMONIUM
Watch Founding Partner Sonali Rastogi in an engaging discussion on the impact of COVID-19 on architecture. Referring to this time as a paradigm change, she urged the architectural and design community to collectively raise their voice to become a part of the nation-building exercise, which is that of sharing the world more equitably.
UN ACADEMIC IMPACT – UN75: 2020 & BEYOND
Ar. Manit Rastogi discusses the impact of technology on climate-responsive buildings and a way forward to reverse environmental degradation, climate change, and economic disruptions. The insights shared by the Panelists were collated in a whitepaper and presented at the 75th Anniversary of the United Nations.
ARCHITECTURE IN THE AFTERMATH OF COVID-19
Ar. Sonali Rastogi spoke at the Architects Connect 2.0 about the planning of cities and the current decentralized way of work. "Why did we need a pandemic to wake us up to the importance of environmental evolution and the necessity of practising healthy living?" said Sonali Rastogi.
INDUSTRY CONNECT
Studio Director-Projects Neelu Dhar delivered a lecture at Karnavati University in Ahmedabad. He showcased the firm's design philosophy 'SOUL' through Pearl Academy (Jaipur), British Council (New Delhi), Grant Thornton Office (Aerocity), JM Baxi Corporate Office (Noida) and Zydus Corporate Park (Ahmedabad).
REIMAGINING THE WORKPLACE
Director-Projects John Alok DeCruz shares his insights on rethinking and redesigning the post-pandemic workplace. "Workspaces have been about breaking down barriers between teams but moving forward, we need to create spaces that allow for a balance of isolated concentration and productive, meaningful collaboration," says Decruz.
FUTURE PRACTICES
Director-Projects Nitin Bansal delivered a seminar for the students and faculty of the Sustainable Environment Design program at the Architectural Association School of Architecture, London. He showcased exemplars for integrating high-density commercial architecture along with efficient climate-responsive design.
PUBLICATIONS
THE GREAT OUTDOORS
"It's a given fact that during the pandemic, people feel more at ease in open spaces than indoors. By using passive design methods, tensile structures, dry misting and air filters, we have the ability to make the outdoors a lot more comfortable," says Manit Rastogi in an interview with Live Mint.
VISION OF THE HANDMADE
AD takes its readers on a virtual tour of the House of Light, New Delhi. The architecture of the home represents the vision of 'the handmade', expressing it through the incorporation of craft, material, method, and design.
DECONGESTING CLASSROOMS
Sonali Rastogi speaks to Hindustan Times about rethinking schools and institutional campuses post-pandemic. "Even the most collaborative technologies with a pedagogical focus cannot replace organic social engagement and play," says Sonali.
DESIGNING FOR IMPROVED LEARNING
YWCA Campus, New Delhi
"Campuses should enhance teacher and pupil wellbeing and limit future operational maintenance costs while allowing architects the creative freedom to design spaces that are conducive to learning," says Manit Rastogi on institutional design.
FORTUNE INDIA – CREATING AN ENVIRONMENTALLY SUSTAINABLE FUTURE
In an opinion-editorial for Fortune Magazine, Manit Rastogi writes about the need of comprehensive model solutions today to slow and ultimately reverse global warming and climate change. "We need to consciously work towards global, financial, and economic models of development to build a sustainable economy, steering away from the currently limited paradigm of economic growth."
Morphogenesis is one of India's leading award-winning Architecture and Urban Design practices with offices in Mumbai, Bengaluru and New Delhi. Morphogenesis reinterprets regional architectural roots and consistently employs passive design solutions for a unique contextual language. Its work encompasses a range of typologies across Architecture, Interiors and Landscape Urbanism.
Morphogenesis is the only firm in the WA100 list of the world's largest Architecture firms which is Gender neutral, with over 50% women across all levels. With projects in 8 countries, 110 International and National Awards and 850 plus publications globally, it is the first Indian Firm to be awarded the Singapore Institute of Architects Getz Award for their vision and commitment in making a significant contribution in shaping the changing landscape of Asia. The firm's work has been published in a Monograph by Images Publishing, Australia under their world-renowned Master Architect Series, a first for an Indian firm.
18 Sep 2019
Morphogenesis unveils 'The Fractal Metropolitan Layer'
"This project works on the belief that the Nullahs of Delhi have the ability to not only resolve the City's problems, but to unlock the hidden potential of the city, and further provide a framework for sustainable urbanism for other Indian Cities."
says Founding Partner Manit Rastogi at @toidesignx in New Delhi.
2 Aug 2019
British Council in New Delhi Building Renewal, New Delhi, India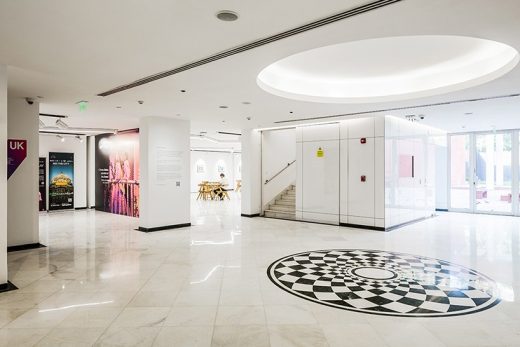 photo © Randhir Singh
British Council New Delhi Building Renewal
The British Council located in the heart of New Delhi, is a design collaboration of grandmasters, Howard Hodgkin, Charles Correa and Mahendra Raj.
6 May 2017
Namami Gange Project, India
Morphogenesis have been commissioned to design the stretch of ghats, crematoria and allied infrastructure in the 210 km riverfront stretch between Allahabad and Varanasi. We looks at this as an urban intervention to redesign the interface between the space of human habitation and the space of water – An opportunity to use the waterfront as the public space of the city.
2 May 2017
Morphogenesis Architects News
Brown University Arts Symposium re|Act, Rhode Island, USA
Sonali and Manit Rastogi lecture at Brown University's re|ACT: Symposium on Arts and Environment that brings together cutting edge artists and scholars whose work engages with the multiplicity of environments in which we live.
FuturArc: Architecture of Learning, Integrated Learning in Management (IILM), Greater Noida, India
"Contextually responding to its harsh local microclimate, the project was additionally conceived as a residential block is planned on a traditionally inspired community living format of a chawl. The courtyards and terraces encourage interaction among neighbours and the visual connection with the street creates a vibrant community atmosphere."
Morphogenesis have received new commissions for Tata Realty, Ascendas
The practice has been involved in lectures on sustainable workspaces at ISRO in Bengaluru, inclusion in WA100 2017 yet again and a listing in Architectural Digest India's definiteive AD50 list.
25 Apr 2017
Morphogenesis: The Indian Perspective | The Global Context
Morphogenesis, India, one of the most innovative architecture and design studios and a world-leader in net zero energy and sustainable design.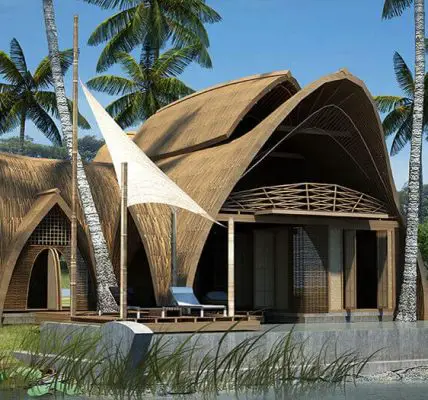 The firm achieves a significant milestone this year, of having completing two decades of an approach that looks at Sustainability through the lens of Passive Design, Resource Optimization and Contextual Identity.
Morphogenesis Architects in India – book news
27 Apr 2016
The Network: Discussing the Nexus That Holds Architecture and Urbanism Together
Closing examining the factors that positively impact the quality of a development and taking a close look at a master-planning for its detailed design strategies to set bench marks for urbanism.
Adani Elysium, Shantigram | Ahmedabad
Designed on 18 acres of land with residential, commercial, office, hospitality and recreational facilities this project sets out to be environmentally and financially viable by reducing consumption of resources through design innovation whilst taking cognizance of the sociocultural lifestyle of the end user.
The Network: Discussing the Nexus That Holds Architecture and Urbanism Together
Our built work contributes to this defining exhibition that captures post-colonial modernism in Indian Architecture, emergent models of practice since the 1990's, arriving to the State of Architecture as it exists today, with content intended to provoke and stimulate discourse.
Vertical Architecture
In our most recent publication in A+D, we talk of how going vertical is an inevitable fact of life in India's fast growing cities. The way to counter its negative implications, is to provide greater engagement on the ground plane by an experiential urban landscape that is conducive to walkability and slow mode connectivity.
Morphogenesis Designs + News
29 Oct 2012
Soaltee Crowne Plaza, Kathmandu, Nepal


image from architects
Soaltee Crowne Plaza by Morphogenesis
The project brief calls for the refurbishment and interiors of a 40-year-old heritage hotel located in Kathmandu, Nepal. The original planning of the building is contemporary in nature but is infused with traditional motifs. The architectural intent and the design approach behind the refurbishment of the hotel follows a similar thought process, embracing both tradition and modernity simultaneously.
6 Jun 2012
AIT Award 2012, Germany
Morphogenesis wins 1st prize for Chettinad Health City Auditorum
Morphogenesis Architects : Practice Information
6 Sep 2011
Chandigarh Housing, India
2011


photograph : Andre J Fanthome
Chandigarh Housing
Marble Arch is a housing development located in Chandigarh on a 5.4 acre site along the periphery of the city. The project's objective is to develop a new prototype for housing in Chandigarh as an entity to address issues of liveability, spatial configuration, environmental and social issues, while shifting away from the archetypal morphology of high specification residential modules and equipment crammed into an undersized apartment.
City Centre Mall, Siliguri, north east India
2011


photo from architect
Morphogenesis : recent building
Located at the entrance of the 400-acre Uttorayon Township, the City Centre attempts to create a much-needed, organized commercial district for the city of Siliguri. It is positioned as an interface between the township and the city.
Chettinad Auditorium, Chennai, India
2011


image from architects
Chettinad Health City Auditorium
Located in Chennai, a cosmopolitan city which serves as the gateway to South India, the project was exploited to be used as an opportunity to create an interior which would be symbolic of the face of the city.
India Glycols Corporate Office, Noida, India
2011


image from architects
India Glycols Corporate Office
The office design for the corporate office for India Glycols embodies the issues concerning the workplace today, and explores the paradigm of the office space as a social activity.
Morphogenesis, Architects – Key Projects
Featured Buildings by Morphogenesis Architects, alphabetical:
Apollo Tyres Office, Gurgaon, India
–


image from architect
Apollo Tyres Gurgaon
Corporate Office, Gurgaon, India
–


image from architect
Gurgaon Office Building
The Kumar Residence, New Delhi, India
–


image from architect
New Delhi House
New Delhi Restaurant, New Delhi, India
2009



photo from architect
New Delhi Restaurant
Pearl Academy of Fashion, Jaipur, India
2008



image from architect
Pearl Academy of Fashion Jaipur
The Qube, IT Offices, Gurgaon, India
2008-


image from architect
The Qube
Swabhumi Hotel & Cultural Complex, Kolkata, India
–


image from architect
Swabhumi Hotel Kolkata
More architecture projects by Morphogenesis Architects online soon
Location: N-85B, Panchsheel Park, New Delhi, Delhi 110017, India, South Asia
Architects Practice Information
Architect studio based in New Delhi, India
Indian Architect Office – contact details
Morphogenesis – The Practice
Morphogenesis Architecture Studio Pvt. Ltd. is a design practice engaging in a critical dialogue towards bridging the boundaries of art, architecture, urbanism and environmental design in India. Founded in 1996, Morphogenesis is an association of architects, designers, urbanists and environmentalists.
Comments / photos for the Morphogenesis Architects – New Delhi Architecture Office page welcome
Website: www.morphogenesis.org