Keppie Design Architects, Glasgow Design Office, Scottish Buildings Projects, Scotland Studio News
Keppie Design : Architects News
Contemporary Scottish Architectural Practice, UK Design Office News
post updated 4 May 2022
Keppie Design News
Keppie Design News arranged chronologically:
3 Aug 2018
16 Church Street, Dumbarton, western Scotland
Design: Keppie, Architects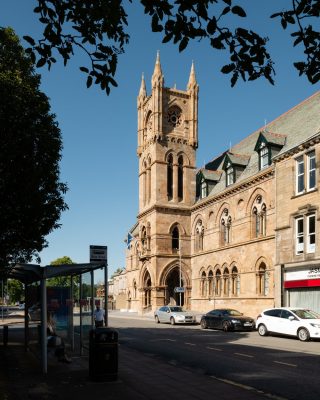 photo : Jim Stephenson
16 Church Street, Dumbarton Office Building
West Dunbartonshire Council's flagship office building at 16 Church Street, Dumbarton, designed by Keppie, is now complete and operational.
9 Feb 2018
HALO Masterplan, Kilmarnock, East Ayrshire, Southwest Scotland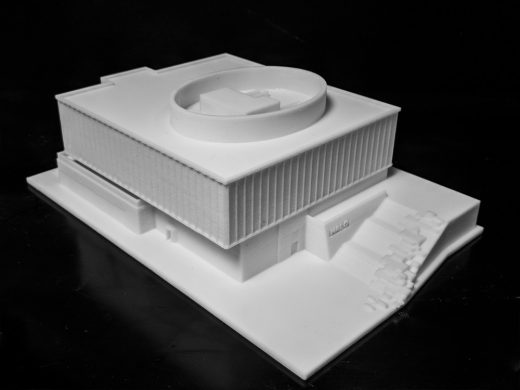 image courtesy of architects
HALO Kilmarnock
Following the recent approval of Planning Permission in Principle for the HALO masterplan in Kilmarnock, the first phase of this ground-breaking development has now been submitted to East Ayrshire Council for detailed planning permission.
8 Nov 2017
Learning Campus Thamesmead, England, UK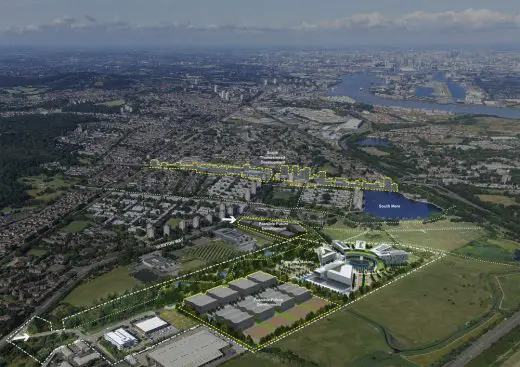 image courtesy of architects
Learning Campus Thamesmead Building Proposal
Keppie Design have unveiled visionary proposals for a state-of-the-art Learning Campus at Thamesmead for the London Borough of Bexley and their partners Peabody and London Southeast Colleges. The proposals – known as The Place & Making Institute – will be located at the centre of one of Europe's largest regeneration projects.
21 Jul 2017
Ayr Riverside Development Construction, Scotland
Architects: Keppie Design ; Masterplan by Niall McLaughlin Architects
Construction work is set to get under way early next year on a new £10m Ayr Riverside Office Development following an agreement led by development partner hub Southwest, acting alongside South Ayrshire Council, to award the construction contract to Tier 1 contractor, Morgan Sindall.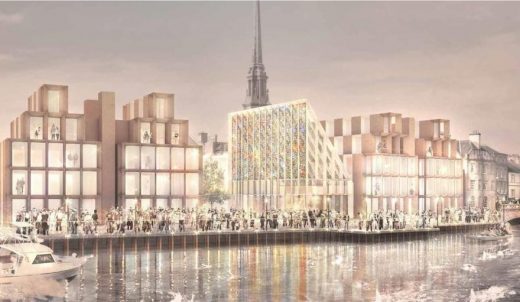 Ayr Waterfront Office Buildings
10 Jan 2017
Perth College UHI Project, Scotland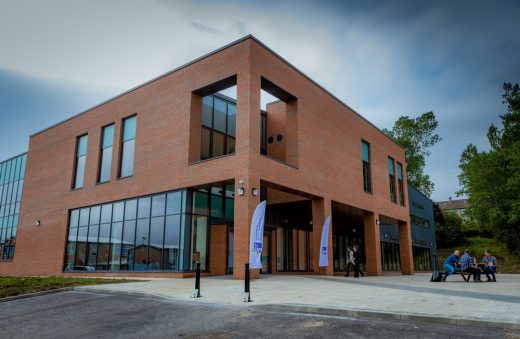 picture from architects
Perth College UHI Project by Keppie Design
Scotland-based design and architecture firm, Keppie Design worked in partnership with leading construction company, Dixons Contractors, to complete the multi-million pound Academy of Sport and Wellbeing at Perth College, part of the University of the Highlands and Islands, Scotland, in time for the 2016/2017 academic year.
7 Jun 2016
Keppie Close Offices
The architecture practice is to close studios in Aberdeen, Perth and Manchester in order to "dramatically reduce" its costs.
The architects practice, which posted a £528k pre-tax loss to 31 July 2015, said 25 jobs were at risk of redundancy and is consulting with those affected.
Offices in Glasgow, Edinburgh and Inverness are unaffected.
The new Aberdeen Exhibition and Conference Centre (AECC) is run from Keppie's Glasgow office so should be unaffected. Construction is due to start in July and be completed by spring 2019.
Keppie Design said: "After careful consideration, we have chosen to restructure the business and are currently in consultation with 25 employees in Aberdeen, Manchester and Perth on the proposed closure of these offices. This period of consultation started on Wednesday 1 June will last until Wednesday 15 June.
"It is important to highlight that Glasgow, Edinburgh and Inverness offices and staff will not be affected by this. It is also important to emphasise that this decision has been made to strengthen the business and allow us to move forward from an even more solid and more secure base. Keppie Design has a great heritage, a very talented team who are involved in lots of exciting projects, and have a bright future ahead. The proposal to close these three offices would dramatically reduce our overheads, allowing us to protect the business for the future and move forward from a position of increased stability."
Keppie Design currently employs 53 architects spread across seven UK offices. In March the firm forged an alliance with Stride Treglown and Todd Architects known as 431 Architecture. This was a bid to help them win significant new business.
6 Apr 2016
Ronald McDonald House, Glasgow, nominated for Scottish Design Awards 2016
26 Mar 2016
East Lothian Community Hospital, Haddington, Southeast Scotland
Planning permission granted for the building of a new community hospital at Roodlands, Haddington. It is being developed by East Lothian Health and Social Care Partnership and NHS Lothian.
East Lothian Community Hospital Building
24 Mar 2016
Ronald McDonald House, Glasgow, shortlisted for RIAS Awards / RIBA Awards for Scotland 2016
23 Mar 2016
Lanarkshire Beatson, Monklands Hospital, Airdrie, Scotland
Located at Monklands Hospital in Airdrie, the new treatment centre is now up and running, welcoming patients to this satellite of the Beatson West of Scotland Cancer Care Centre based at Gartnavel Hospital in Glasgow.
Lanarkshire Beatson by Keppie Architects
431 Architecture – Architects Alliance
16 Mar 2016 – Stride Treglown, Keppie Design and Todd Architects have announced they are to form a unique Alliance that they believe will help them win significant new business.
The new venture, named 431 Architecture, will offer clients access to 18 studios and a team of over 500 staff covering the length and breadth of the UK and Ireland.
New Managing Director
Architecture practice Keppie Design has appointed Peter Moran as its new managing director.
Peter Moran, who will replace Martin English in the role, is a well-known and highly successful Scottish architect with a 25 year track record of UK and international projects.
An executive board director of Keppie, Peter currently manages all public sector activities for the six studio practices across the UK.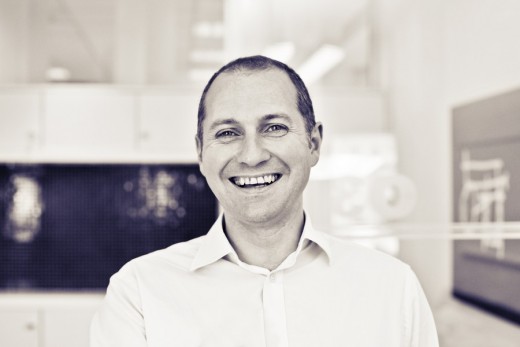 David Hardie, Keppie Design's chairman, said: "We're delighted that Peter has accepted the managing director's role. He brings a wealth of talent and experience to the fore of the business, not just from a Scottish perspective, but from projects he has successfully delivered across the UK and overseas.
"We'd also like to acknowledge and thank Martin English for his eight years' service in the MD role. Martin, who is based in Perth, will now be concentrating on developing Keppie's Perth and Inverness studios and will also have a particular focus on the growth and successful establishment of our recently opened studio in Aberdeen."
Peter Moran, who has spent over 25 years at Keppie, added: "I'm honoured and humbled to have been offered this exciting and challenging role by the Keppie board. I'm proud to be part of a continuing heritage that goes way back to 1854 and includes such luminaries as John Keppie, John Honeyman and Charles Rennie Mackintosh. With 6 studios, 160 people in our team and several award-winning projects, I look forward to the challenge of developing and driving the business forward."
Ballymena Health & Care Centre, Northern Ireland
Keppie Design / Gareth Hoskins Architects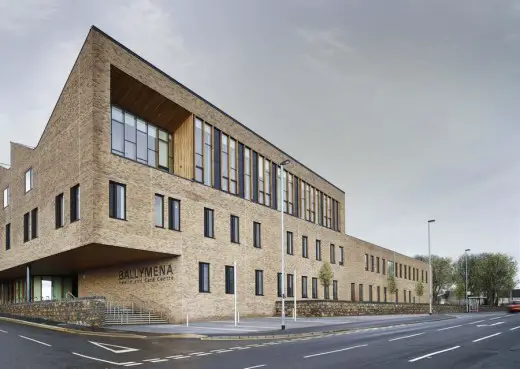 photo from architect
Ballymena Health & Care Centre Building – 17 Feb 2016
As part of the appointment to Health Estates Primary Care and Community Infrastructure (PCCI) Framework, the Ballymena project is the first of three Health and Care Centres to be designed for the Northern Trust.
GIA's Residential Building of the Year Award
30 Dec 2015 – Keppie have recently picked up the GIA's Residential Building of the Year Award, for Ronald McDonald House Glasgow.
The award was presented by the GIA – Glasgow Institute of Architects.
Ronald McDonald House Glasgow: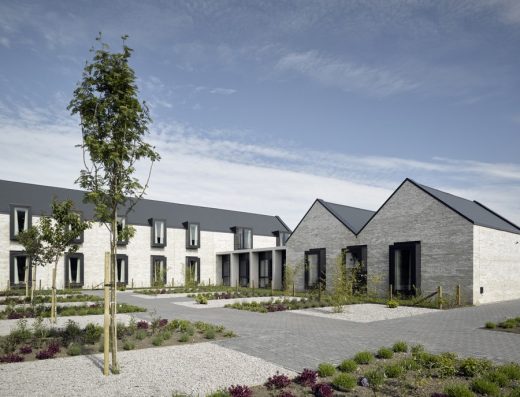 Scottish Property Awards News
Four of projects by the studio have been shortlisted as finalists in the annual Scottish Property Awards.
In the Architectural Excellence (Commercial Property) category – Aker Solutions at Aberdeen International Business Park, St. Vincent Plaza, Glasgow for Abstract Securities and The Capitol Cinema, Aberdeen for Knight Property Group have all been shortlisted.
St Vincent Plaza Glasgow: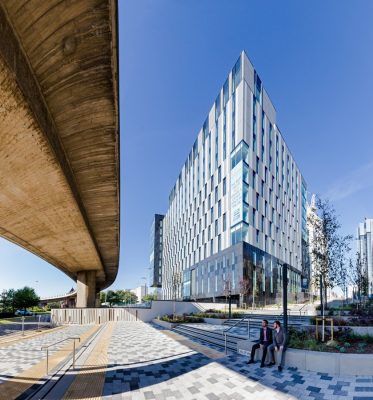 Aker Solutions Aberdeen:

The Capitol Cinema Aberdeen: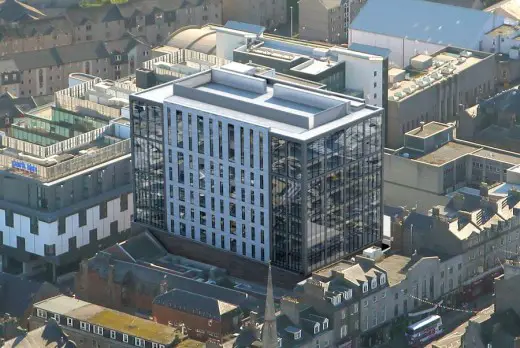 Ronald McDonald House was shortlisted as a finalist in the Architectural Excellence (Public Buildings) category. The awards will be announced in March 2016.
Civic Trust Awards News
Ronald McDonald House features once again having been selected as a Regional Finalist (Scotland) for the Civic Trust Awards. This shortlisting also puts Keppie in the frame for the UK-wide Civic Trust National Award and also their International Award category.
Ayrshire College Kilmarnock Campus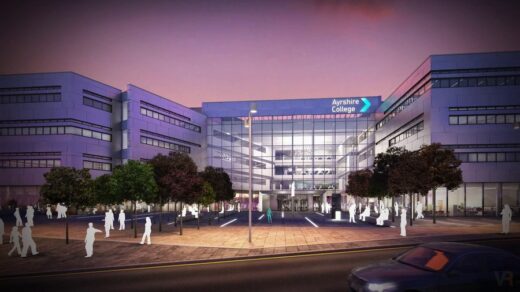 image courtesy of architects practice
3 Dec 2015 – Ayrshire College Kilmarnock Campus by Keppie has just achieved the highest vailable BREEAM rating of 'Outstanding' at design stage and is on target to translate the achievement to he post construction phase.
Keppie Design gain planning permission for Whitehall Park Free School, Islington
11 Nov 2015 – Planning permission has been granted for Whitehall Park School, a new EFA (Education Funding Agency) free school in Islington.
The new school will be built within a conservation area on the site of the former Grade A listed Ashmount Primary School which was designed in 1953 by HT Cadbury-Brown, one of the chief architects of the Festival of Britain.
With a contract value of £5.5m, the project involves the demolition of the existing Ashmount School and the construction of Whitehall Park School, a new two-form entry primary school for pupils aged 4 to 11. The existing school opened in September 2014 in temporary accommodation with two reception classes. It will continue to grow by two classes per year, reaching its full capacity of 420 pupils in 2020 and will be managed by Bellevue Place Education Trust which runs a number of independent preparatory schools throughout London, four of which are currently rated 'Excellent'.
Leading Keppie's architectural design of Whitehall Park School is Maryla Betkowska, working alongside Extra Space Solutions, a leading provider of modular and prefabricated buildings.
The primary challenges for Keppie were the restricted size of the existing site, the large number of mature trees and the changes in level. This has resulted in a three storey solution where the external play area has been maximised and includes a rooftop playground.
The gross area of the building is approximately 2,376sqm and includes 14 classrooms over 3 storeys with a sports/dining hall and studio, all forming street frontage to Hornsey Lane and Ashmount Road. Classrooms are arranged in 2 wings which sit within a split level site, with the ground floor spaces opening out onto a south facing playground and the first floor main entrance and school offices connecting with Hornsey Lane.
Glass curtain walling wraps round both street elevations, allowing the building to engage with the street and provides a reference to the heritage of the glazed Cadbury-Brown building. Internal wall colours, lighting and activity will animate the immediate area. London brick and engineering brick, along with full height glazed screens, form the cladding to the elevations facing the south facing playground. The colourful rooftop stair cores provide accent and focus particularly at the rooftop playground.
Original artwork from the existing school, a cockerel sculpture by John Willats, will be refurbished and relocated adjacent to the main entrance.
Building work on the new school is expected to be completed in September 2016.
The Willows, Ballee, Ballymena, Northern Ireland
Architects: Keppie Design


image from architects
The Willows Ballee Ballymena – 5 Nov 2013
Architectural practice Keppie Design has completed and handed over The Willows, an Intensive Support Unit for vulnerable children, in Ballee, Ballymena, on behalf of the Northern Health and Social Care Trust. Keppie was commissioned to design the £1.2m centre, extending to 6,300 sqft, to provide residential care for up to six children who have been identified as having complex and challenging needs.
Three new divisional directors at Keppie Design – 21 Oct 2013


photos from architect
KEPPIE STRENGTHENS TEAM WITH THREE SENIOR APPOINTMENTS
Firm Also Announces Raft of Recruitment Across UK Network with 30 New Employees
21 October 2013 – Leading architectural practice Keppie Design has expanded its management team with the appointment of three new divisional directors, reflecting the firm's recent wins on the domestic and international stage.
Elaine MacLeod, Tony Byrne and Maryla Betkowska, with over 70 years' experience between them, have joined the team bringing extensive track records in a wide range of sectors. In addition Keppie has also hired 30 new members of staff across its UK network of offices following several key project instructions.
Managing Director Martin English said: "We feel the market is finally showing real signs of improvement and we've therefore taken steps to increase resources across the business.
"30 new talented individuals have recently joined our existing, highly successful teams and have hit the ground running; already making a valued and dynamic contribution.
"Along with our three new Divisional Directors this will strengthen existing team structures by allowing a bigger network of people to take full advantage of awakening marketplaces and increasing opportunities."
Elaine MacLeod will be specifically focusing on the commercial market where Keppie has secured several high-profile wins in recent months including St Vincent Plaza in Glasgow and Aberdeen International Business Park. During her previous career at 3D Reid, and more recently at James Barr, Elaine gained extensive experience in the office, retail and industrial design markets as well as large scale master-planning projects.
Tony Byrne will start his new role working in the Health and Wellbeing team. He is widely experienced and has a broad ranging skills base spanning over 20 years working with Archial. In the last ten years Tony has focused mainly on healthcare projects, particularly primary, acute and mental health schemes UK-wide. Tony also brings a wealth of experience in delivering healthcare framework and hub projects.
Maryla Betkowska has joined the firm specifically in the Education strand and has spent the last 15 years working with Atkins, and more recently, Archial. She has designed schools throughout Scotland as well as leading designs for major educational campuses built across the Middle East.
Martin concluded: "In recent years we have maintained the high qualitative standards we are known for and that has helped take us through the dark days of the recession. Our recent achievements have led us to feel optimistic about further success and growth of the firm and we fully intend to capitalise on all opportunities coming our way."
The Rowan Centre, Antrim, Northern Ireland


photo from architect
The Rowan Centre Antrim – 13 May 2013
Leading architectural practice Keppie Design has completed and handed over The Rowan, at Antrim Area Hospital in Northern Ireland on behalf of Northern Social Care Trust.
New School Building in Orkney
Design: Keppie, Architects


image from Keppie
Stromness School Building – 2 May 2013
Leading architectural practice Keppie Design and Morrison Construction have completed and handed over Stromness Primary School in Orkney as part of the Orkney Islands Schools Investment Programme. Designed by Keppie and built by Morrison Construction, Stromness Primary School will provide modern and sustainable learning facilities for 200 pupils and also includes a 30-pupil nursery and community resource.
St Vincent Plaza, Glasgow, Scotland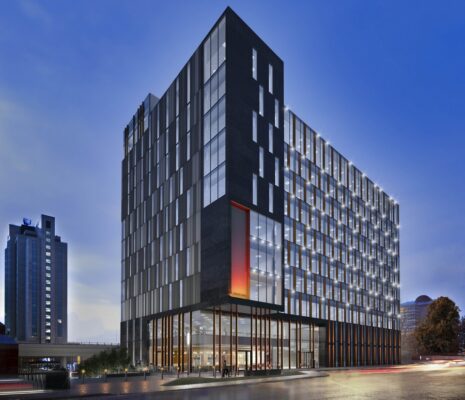 image from developer
Abstract (Glasgow) Ltd – a wholly-owned subsidiary of Mark Glatman's Abstract Securities Ltd – has announced that it has completed its purchase of 303 St Vincent Street and on site construction works are due to commence in a matter of days for its speculative high quality office scheme, 'St Vincent Plaza' in Glasgow City Centre, located at the gateway to Glasgow's International Financial Services District (IFSD). 26 Apr
Anne Rowling Regenerative Neurology Clinic, Edinburgh, Scotland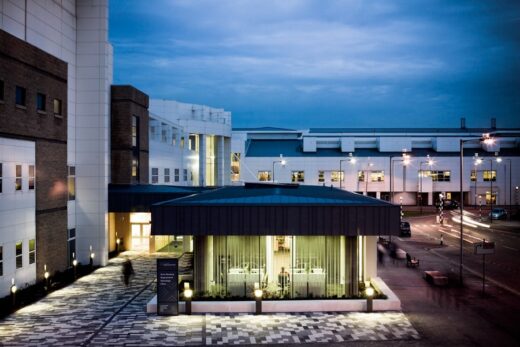 image from architect
Anne Rowling Regenerative Neurology Clinic – 13 Mar 2013
Architectural practice Keppie Design has completed and handed over the new Anne Rowling Regenerative Neurology Clinic on behalf of the University of Edinburgh and Consort Healthcare.
It was set up following a £10 million donation from the author J K Rowling. The clinic is named after her mother Anne, who died of multiple sclerosis, aged 45.
Keppie – Interaction project
KEPPIE HELPS ENTERPRISING YOUNGSTERS BUILD BRIGHT FUTURES
Work showcased to the Scottish Government's Education Minister
21 January 2013 – Leading design practice Keppie met Michael Russell MSP, Cabinet Secretary for Education and Lifelong Learning, in East Ayrshire on Friday (18 January) to reveal the buzz being created around the Interaction project.
As part of their business and enterprise programmes, youngsters in the schools in East Ayrshire are learning skills and attitudes to help make them more ready for the world of work. As part of that brief Keppie Design came up with the Interaction project. It challenged pupils to design a moveable, weatherproof structure which could be used for enterprise events, such as selling products that had been designed and made in school.
This followed the Council's launch of its innovative £1 million Business Enterprise Fund in 2011, promoting enterprise in education. The initiative is backed by local business leaders including Keppie's design director David Ross and Scotland's first billionaire, entrepreneur Sir Tom Hunter, who was born in New Cumnock.
In a presentation to Mr Russell, David Ross showcased the work of pupils in the nine schools across East Ayrshire on the Interaction initiative. David Ross commented: "It is fantastic that Mike Russell has come to East Ayrshire to see how successful the Interaction initiative and similar enterprise projects have been here. The pupils have been incredibly enthusiastic and it's excellent to know that we're helping to bring forward the next generation of design professionals.
"Communicating the difference that good design can have on everyday life and ensuring schools and businesses work closely together is key to this effort."
Michael Russell MSP said: "Curriculum for Excellence is designed to give pupils the skills they need for learning, life and work. This initiative is a great example of how schools and employers can work together to help young people learn about the world of work, making their learning journey more interesting and preparing them for the start of their working life."
Finalists from each of the nine secondary schools will compete in a Dragons' Den style competition in East Ayrshire Council's HQ on Friday 31 January, before a panel of judges including TV presenter Kirsty Wark and world-famous sculptor Andy Scott. Each design is being constructed in collaboration with a local business partner in order to bring the brief to life and make it as realistic as possible for the participating pupils.
Ocean Terminal Refurbishment, Leith, Scotland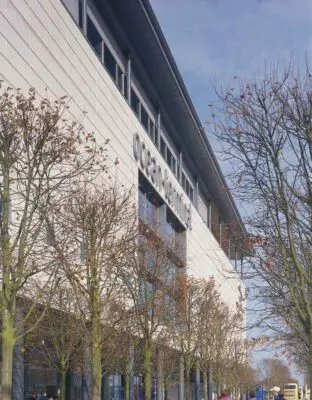 photo from architects
Architectural practice Keppie Design has been appointed on the refurbishment of Ocean Terminal shopping centre in Edinburgh. The new owner, London based Resolution Property, has appointed Keppie to coordinate all new project work planned for the 420,000 sqft centre, situated in the heart of Edinburgh's waterfront, aimed at enhancing the retail and leisure experience. 11 Aug
Ross County Football Club
Architect: Keppie Design


image from architects
Ross County Football Club – 27 Jun
Leading architectural practice Keppie Design has been appointed to design the redevelopment of Ross County Football Club. The project will see the Club's Victoria Park stadium in Dingwall upgraded in preparation for promotion to the Scottish Premier League next season.
Recent Projects by Keppie Design
Smouha and Mowassat Hospitals, Alexandria, Egypt
Keppie Design


image from architects
Keppie project in Egypt – Alexandria Hospitals
A series of facilities for the Smouha and Mowassat Hospitals in Egypt's second largest city, Alexandria. Due to be completed in 2014, the project features a new 200-bed Gynecology and Obstetrics University Hospital. The project will also see the construction of a Pediatric and Emergency Facility and blood bank at the existing Smouha Hospital complex and a new 223-bed facility near the Mowassat Hospital for the provision of highly specialised care services.
Aberdeen City Garden Competition, Scotland, UK


image of winning design
Aberdeen City Garden – Design Contest Winners news – 16 Jan 2012
The team led by Diller Scofidio + Renfro has won the design competition to transform the centre of Aberdeen. Internationally-renowned Diller Scofidio + Renfro, who collaborated with local Scottish architects, Keppie Design and landscape architects OLIN, was chosen as the winner after the competition was extended to include a run-off between the DS+R-led team and the Foster + Partners-led team.
Keppie Building News 2011
China Investment Corporation, Beijing + Tangshan province masterplan, China
2011-


picture from architects
China Investment Corporation
Keppie Building News 2010
Ballymena Health & Care Centre Building, Northern Ireland
Gareth Hoskins Architects / Keppie Design


image from architect
Ballymena Health & Care Centre
Keppie Building News 2009
Maxim Office Park, Motherwell, central Scotland
2010


photograph © Neale Smith Photography
Maxim Office Park
Keppie Design – Key Buildings
Buildings by Keppie, alphabetical:
200 Broomielaw building, Glasgow, central Scotland
–
200 Broomielaw
Centre For Health Science Inverness, north Scotland
2009
Architect: Keppie Design / Bennetts Associates


photo © Ewen Weatherspoon
Centre For Health Science Inverness
Eagle Building, Glasgow, central Scotland
–
Edinburgh Royal Infirmary, central Scotland
–
Edinburgh Royal Infirmary
Great Glen House : Scottish Natural Heritage, Inverness, north Scotland
2007


photo : Michael Wolchover
Scottish Natural Heritage HQ
Huangshan Theatre, China
2009-


picture from architects
Huangshan Theatre
Keppie offices, West Regent Street, Glasgow, central Scotland
–
Overgate Business Centre, Dundee, Scotland
–
More projects by Keppie online soon
Location: 160 W Regent St Glasgow, Scotland
Keppie UK Practice Information
Architect studios based principally in Glasgow + Edinburgh
Edinburgh Architects : contact details for Edinburgh architecture office
Keppie has offices in the following locations:
• Glasgow
• Edinburgh
• Inverness
• Perth
• Belfast
• Hong Kong
Renowned architects Rennie Mackintosh and John Honeyman are among Keppie's past principals
Keppie is an award-winning, multi-disciplinary practice incorporating architecture, interior design, planning, landscape architecture and urban design. Keppie is Scotland's largest architecture practice employing over 200 staff across offices in Glasgow, Edinburgh, Perth, Inverness, Belfast and Manchester. The practice has particular strengths in the education, commercial and health & wellbeing sectors.
With its 150 year history, Keppie maintains a leading position within a constantly evolving industry. Charles Rennie Mackintosh, John Honeyman and John Keppie are all part of Keppie's rich architectural history.
Today, Keppie's clients include leading public and private sector organisations across the UK while the practice is increasingly delivering work in overseas markets. Over the past year Keppie has delivered projects in Europe, the Middle East and Asia.
Website: www.keppiedesign.co.uk
Contemporary Architectural Designs
Comments / photos for the Keppie Design page welcome