Rome Architecture News 2023, Italian Capital Built Environment, Italy Buildings, IT Construction Pictures
Rome Architecture News
Major Contemporary Roman Property Developments: New Construction in Capital City of Italy, Europe
post updated 11 August 2023
Rome Architecture Designs – chronological list
Rome Architecture Tours – walking tour guides by e-architect
Rome Architectural News
Rome Architecture News – latest add itions to this page, arranged chronologically:
11 Aug 2023
New Electa Bookshop in Colosseo
Design: Italian architecture office Migliore+Servetto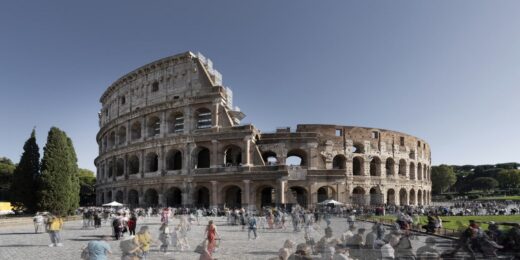 photo : Andrea Martiradonna
Electa Bookshop in the Colosseum
Features common to the various interventions include an extremely light furniture system in the design, which stands out for the choice of light hues and the transparency of the micro-perforated metal sheeting – on design -, but at the same time is strongly characterized by precise color variations different for each store, in the desire to return a unique identity to each space.
4 June 2023
New educational hub at the LUISS Guido Carli University
Architects: Alvisi Kirimoto and Studio Gemma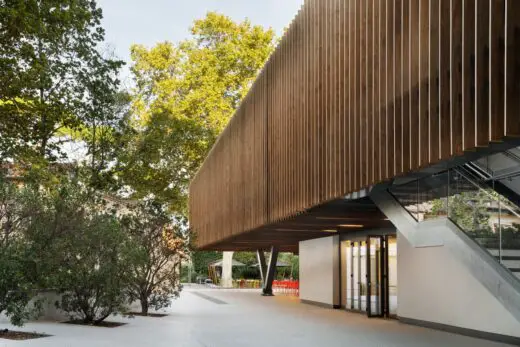 photo © Marco Cappelletti
LUISS Guido Carli University
New educational hub at the LUISS Guido Carli University by Alvisi Kirimoto and Studio Gemma – a new nature-inspired learning centre. A stunning new educational hub has recently been completed at the LUISS Guido Carli University in Rome, using sustainably sourced Kebony wood cladding for a striking, nature-inspired and eco-friendly façade.
5 Dec + 29 Nov 2021
New discovery around Giacomo della Porta and Rome's Palazzo Albertoni Spinola
A new discovery of architectural significance around Giacomo della Porta and Palazzo Albertoni Spinola in Rome.
Italian architect, Giacomo della Porta, was prominent in Italy's capital in the latter third of the 16th century and contributed to most of the major architectural projects undertaken in Rome during that period, with his work coming to represent the development in style from late Mannerism to early Baroque:
Palazzo Albertoni Spinola & Giacomo della Porta
15 July 2021
Villa Pamphili Hotel Building Renewal
Architects: Dexter Moren Associates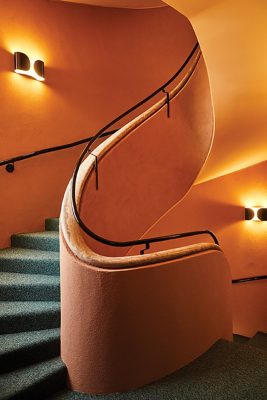 image © Dexter Moren Associates
Villa Pamphili Hotel
After three years, an investment of over 25 million euros and a complete renovation, Villa Pamphili Hotel in Rome has reopened its doors on 1st July. Surrounded by a flourishing urban park in the Valle dei Casali, the interior redesign for Villa Pamphili was devised and delivered by international hospitality design expert Dexter Moren Associates' interiors team and positions the hotel as a reference point for an international clientele looking for the comfort of a resort just a few steps from the centre of Rome.
3 July 2021
Stadio Olympico Roma – Euro 2020 quarter-final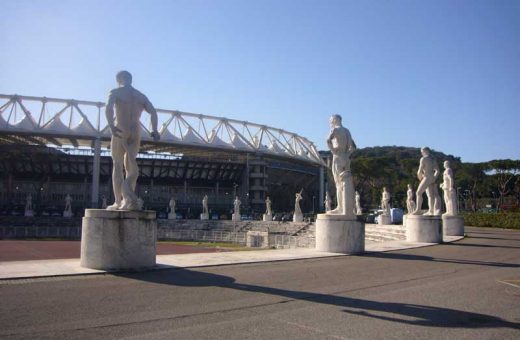 photo © Adrian Welch
Stadio Olympico Rome – news update
28 May 2021
Apple Via Del Corso, Palazzo Marignoli, Via del Corso 181-188
Architects: Foster + Partners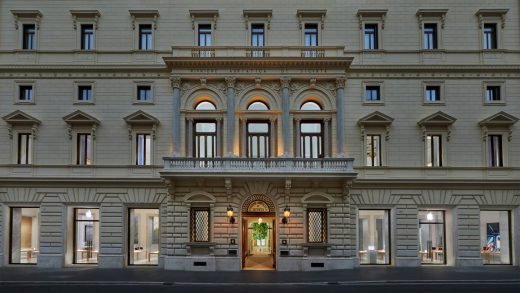 photo courtesy of architects office
Apple Via Del Corso Rome Store
Situated on Via del Corso, one of the most vibrant streets in Italy's capital, Apple Via Del Corso brings the historic Palazzo Marignoli back to life. Inspired by its colorful past, the design reveals the building's fascinating and multi-layered history by unveiling painted ceilings and frescoes from the 1890s juxtaposed with modern graffiti artworks from the 1950s.
post updated 3 May 2021
Rome Colosseum Floor Plan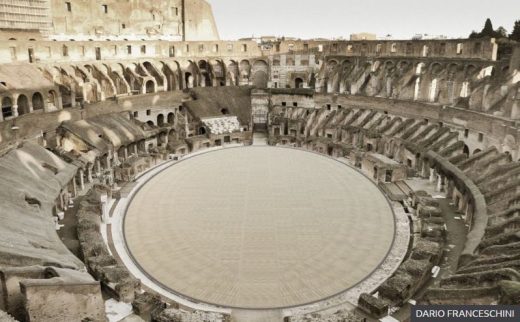 photo courtesy Dario Franceschini
Colosseum Rome Building New Floor
The Italian government has approved a plan to provide Rome's ancient Colosseum with a new floor, giving visitors the chance to stand where gladiators once fought. Culture Minister Dario Franceschini announced the project to build the wooden, retractable floor on Sunday, reports the BBC.
More Rome Architecture News on e-architect soon
Rome Architecture News in 2020
30 Nov 2020
Maximo Shopping Center, Via Laurentina, 865, 00143 Roma RM
Architects: Design International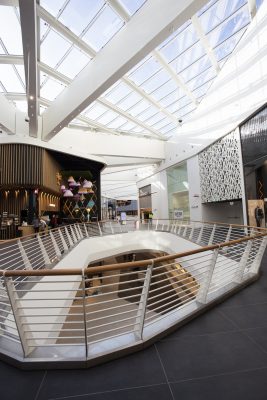 photo : Paolo Cammillucci
Maximo Shopping Center in Rome
With over 65,000 square meters of GLA distributed over three levels and 160 points of sale, including shops, restaurants and activities related to entertainment. UCI Luxe, a cinema with seven screens and 550 seats, McFit, Joy Village with bowling halls, billiards and gaming arena which, in the desired post-covid, will remain open to the public until two in the morning.
10 Sep 2020
Piazza Tevere, by Tiber River
Design: Ballman Khapalova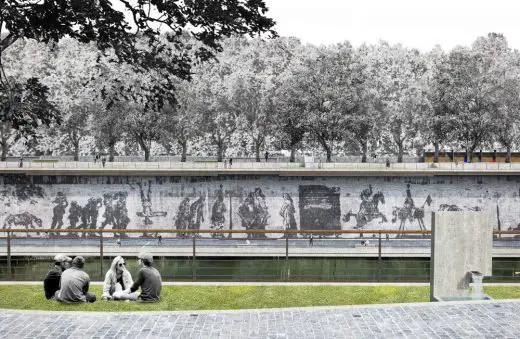 image : Ballman Khapalova
Piazza Tevere
Between the Ponte Giuseppe Mazzini and the Ponte Sisto there is a section of the Tiber River that is perfectly rectangular. It is the same size and proportion as the Circus Maximus, and like the Circus Maximus, this section of the river can become a vital center for public life in Rome.
14 May 2020
Active House Rome LIVE Living, EUR district
Design: studio IT'S, Architects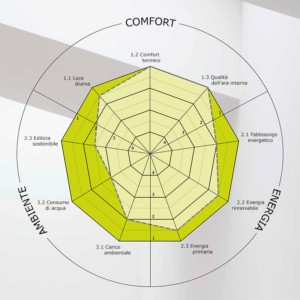 render © It's – Marco Tripodi
Active House Rome, LIVE Living EUR, the first Active House in Rome is under construction in the EUR district.
More contemporary Rome Architecture News on e-architect soon
Italian Capital City Building Design Updates in 2018 – 2019
25 Jul 2019
71 Via Boncompagni Apartments
20 Apr 2018
Aura Valle Aurelia Shopping Centre
Architects: Design International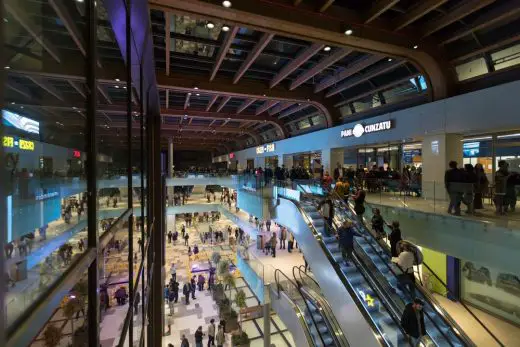 image courtesy of architecture office
Aura Valle Aurelia
The architectural project, commissioned by CDS HOLDING S.p.A. and ORION, is led by the award-winning Design International studio, directed by Arch. Davide Padoa, assisted by Arch. Stefano Cordeschi for the building permit.
20 Apr 2018
Hawkers Rome Store, near Plaza de España
Architects: CuldeSac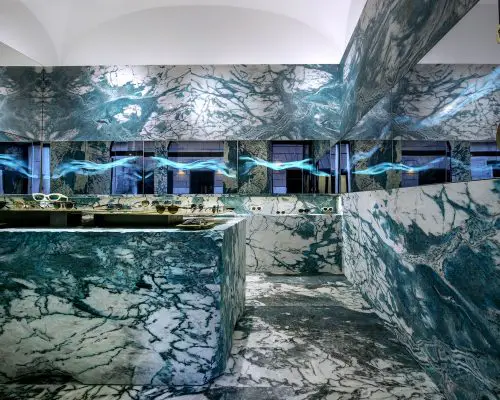 photograph : Luigi Filetici
Hawkers Rome Store
The Hawker's character enters the city and defines the store's spirit, becoming a covering that makes us feel inside a marble glass; a stone pool, that absorbs the energy that the city irradiates during the day and shines when the city is asleep, thanks to the resin that fills the veining.
29 Jan 2018
City of Sun, near Via della Lega Lombarda & Tiburtina Station, East Rome
Architects: Labics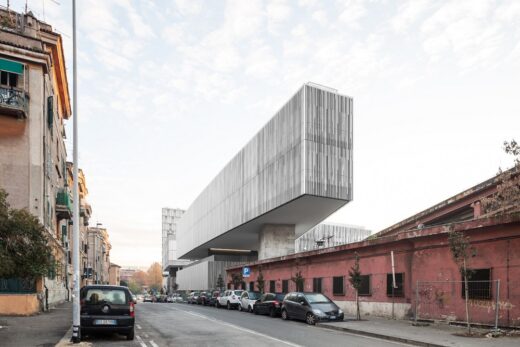 photograph : Marco Cappelletti
City of Sun in Rome
Winning competition entry for the redevelopment of an urban area, including the transformation of an existing bus depot to integrate a mixture of uses including office, retail space and residential units.
22 Jan 2018
A-Type Penthouse
Architects: LAD, Laboratorio di Architettura e Design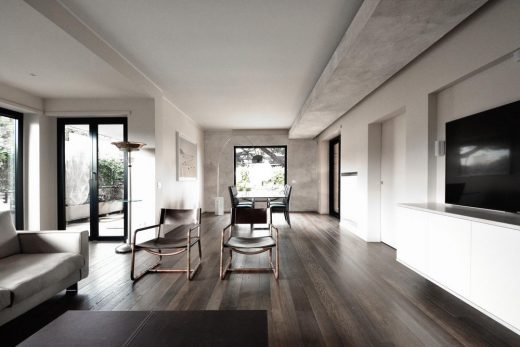 image courtesy of architects
A-Type Penthouse
The A-type Penthouse is a roof top flat, settled in a contemporary housing block in Rome, with wide terraces around it. The penthouse guests a large living room, a kitchen, three bedrooms and three bathrooms.
More modern Rome Architecture News online soon on e-architect
Italian Capital City Building Updates 2016 – 2017
1 Aug 2017
Stadio Flaminio One of Twelve Recipients of Getty Foundation's Keeping It Modern Grants
Date built: 1960
Design: Pier Luigi Nervi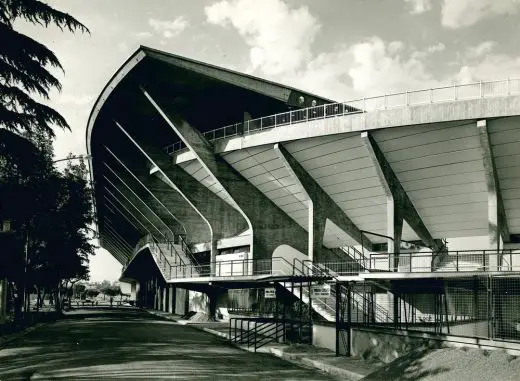 photograph © Oscar Savio. Courtesy Pier Luigi Nervi Project Association, Brussels
Stadio Flaminio Rome Building
Grant for: Universitá degli Studi di Roma "La Sapienza"
Designed for the 1960 Olympic Games in Rome, the Stadio Flaminio is one of Pier Luigi Nervi's most celebrated buildings. Nervi was a prolific architect and engineer, who explored the boundaries of reinforced concrete with daring technological innovations and expressive concepts.
28 Jul 2017
BNL-BNP Paribas Real Estate Group Headquarters, Tiburtina
Design: 5+1AA Alfonso Femia Gianluca Peluffo architectures, Italy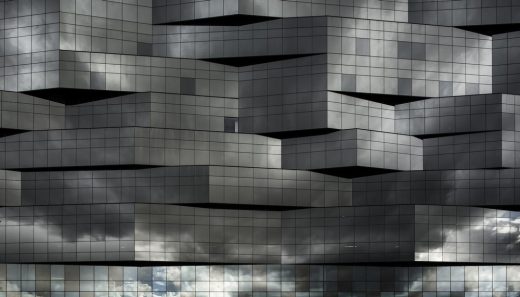 photo © Luc Boegly
BNL-BNP Paribas Group HQ in Rome
The headquarters of the New BNL-BNP Paribas Real Estate Group headquarterBNL-BNP Paribas Group building is a stunning example of how to successfully combine innovative architectural design with optimum comfort and wellbeing for the building's occupants.
10 Oct 2016
N-Type Penthouse
Architects: LAD, Laboratorio di Architettura e Design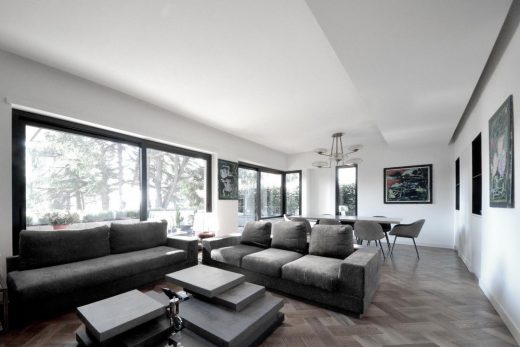 image courtesy of architects
N-Type Penthouse
This is a roof top flat, settled in a contemporary housing block in Rome, with wide terraces around it. The work is part of larger project that concerns another penthouse with the same dimensions and a different shape, called "A-Type Penthouse" that is going to be ready in 2018. From an architectural point of view this job concerned the remodeling of the entire top level: all spaces were revolved and settled in different position from the original layout.
27 Apr 2017
New LUISS Business School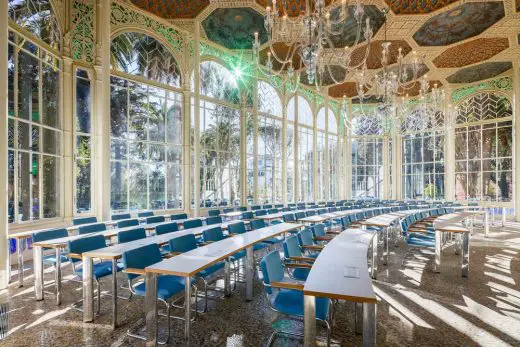 image courtesy of architects office
The LUISS Business School in Rome
The historic Villa Blanc building in Rome has been subject to architectural and environmental preservation orders since 1922. Recently, it has found an inspiring new use as a campus for the renowned LUISS Business School.
28 Dec 2016
Zen Sushi Rome, Via degli Scipioni
Design: Berarducci Architecture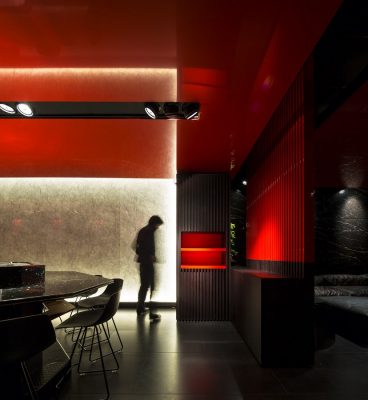 image courtesy of architects office
Zen Sushi in Rome: Restaurant Interior
The interior spaces of this restaurant have been completely redefined by the intervention of Carlo Berarducci. This Rome interior design was inspired by the temples of Fushimi Inari in Kyoto.
29 Jun 2013
Kindergarten in Rome
Design: Archiplus


images by architects
It has always been a problem for the adult architect to design for children. A very basic one; since it's virtually impossible for the adult to wear such tiny shoes once more and re-imagine the needs and the states of mind worn by children of early age (1-3 years in the case of this Kindergarten).
9 Dec 2010
Museum of Contemporary Art Rome
Design: ODBC


image from architects
Museum of Contemporary Art Rome
With the complexity given by the introduction of a Contemporary Art Gallery in an ancient mixed industrial building, the project is an opportunity to transgress an univalent attitude of an integration into a historical context. Moreover the Roman historical context is a challenge for this type of intervention.
18 Nov 2009
MAXXI : National Centre of Contemporary Arts Rome
Design: Zaha Hadid Architects


photograph : Roland Halbe
Maxxi Rome
Rome, November 12, 2009 – MAXXI, the National Museum of the XXI Century Arts – designed by Zaha Hadid Architects – sees the light.
Today, 12 November, with completion of the MAXXI building, the presentation to the Italian and international press and the architectural preview of the new museum took place in Rome.
More Rome Architecture News online soon
Location: Rome, Italy, southern Europe
Architecture in Rome
Rome Architecture Designs – chronological list
Rome Architecture Walking Tours
Roman Buildings : Traditional architecture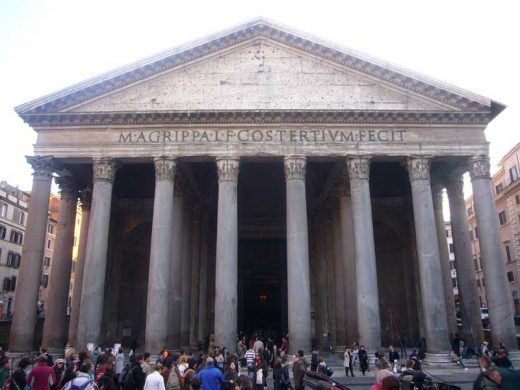 photo © Adrian Welch
Pier Luigi Nervi – Palazzetto dello Sport Rome architect
Massimiliano Fuksas – Tuscolano Museum Rome architect
Buildings / photos for the Roman Building News page welcome