AIT ArchitekturSalon Köln, Cologne Building Event, PASSAGEN, Interior Design Week
AIT ArchitekturSalon Cologne
North Rhine-Westphalia Architecture Event, northwest Germany Built Environment
2 Jan 2012
AIT ArchitekturSalon Köln
Nordrhein-Westfalen Arkitektur
AIT ArchitekturSalon Köln, Germany
ZAHA HADID ARCHITECTS at the AIT ArchitekturSalon Cologne
Zaha Hadid Architects : "Parametric Tower Research"
OPENING EVENT January 18, 2012 | 7:30 pm
Duration of the exhibition: 16 Jan – 8 Mar 2012
Thirty years after the foundation of Zaha Hadid Architects a large number of different and sophisticated projects have been realised all over the world. The intellectual foundation for this has been provided with the remarkable architectural-theoretical work by Zaha Hadid and Patrik Schumacher.
This year, the AIT ArchitekturSalon exclusively features a selection of projects by Zaha Hadid Architects. Models, paintings and multimedia presentations illustrate a new high-rise typology – inspired by the concepts and ambitions of parametrism. The opening event takes place on January 18, 2012 with a presentation relating to the exhibition "Parametric Tower Research" by Professor Dr. Patrik Schumacher, Zaha Hadid Architects from London.
Since 2000, the Emporis Skyscraper Award is presented annually on a global basis. Aesthetics of design and functionality are equally important criteria. It is therefore no surprise that the Tour CMA-CGM by Zaha Hadid Architects was awarded a third prize. The glass tower with 33 floors and a height of 143 metres is situated in the Mediterranean port facility of Marseille. The modernity and symbolic power of the high-rise prompted the jury to award this good position in the ranking.
Tour CMA-CGM, Marseilles, France:


photo from Zaha Hadid Architects
The CMA CGM Tower is Hadid's first completed tower design in a career that spans 35 years. Today the global player realises high-rise buildings in Marseille, Milan, Barcelona, Bilbao, Bratislava, Beijing, and Singapore.
AIT is extremely proud to have won over Zaha Hadid to exhibit her work in the AIT ArchitekturSalons. During the PASSAGEN this year, the Interior Design Week, the AIT-ArchitekturSalon Cologne will exclusively feature a selection of works by Zaha Hadid.
The exhibition title is "Parametric Tower Research". The main attention will focus on studies of parametrism. Models and multimedia presentations illustrate this new high-rise typology – developed by Zaha Hadid Architects (ZHA). The studies begin on a small scale, starting with design objects through to enormous urban planning concepts. That is exactly what constitutes the office ZHA: Catering to all scales.
The type of exhibition is exceptional, too. With this exhibition Zaha Hadid will live up to her name as Grande Dame of international architecture. The AIT ArchitekturSalon Cologne is hardly recognisable anymore: Floor, wall and ceiling disappear and make room for a scenography specifically designed for this interior. The white concrete surfaces make way for black fabrics, white membranes, silver-coloured drawings or animated projections.
PASSAGEN take place in Cologne from January 16 – 22, 2012. The "Parametric Tower Research" exhibition will then be continued until March 8, 2012. Prof. Dr. Patrik Schumacher, ZHA will give a lecture at the opening event on January 18, 2012.
Following the event in Cologne, the entire exhibition will be featured in the other AIT Architektur- Salons in Hamburg, Munich and Rotterdam.
Other events at the AIT ArchitekturSalon Cologne
05.01.2012 | 1:00pm "Architects' Luncheon"
18.01.2012 | 7:30pm OPENING EVENT Zaha Hadid Architects "Parametric Tower Research"
Duration of the exhibition: January 16 – March 8, 2012
19.01.2012 | 7:30pm Opening event for the AIT-Award "Global Award for the very Best in Interior and Architecture"
20.01.2012 | 7:30pm Student Party in celebration of the AIT Scholarship by Sto- Stiftung "Interior Scholarship"
21.01.2012 | 10:00am – 5:00pm ArchitectKids "Kids Skyscrapers", 6-13 years
08.03.2012 | 7:30pm CLOSING EVENT Zaha Hadid Architects "Parametric Tower Research"
Further information : www.ait-architektursalon.de
Opening hours
Tue + Wed 11am – 5pm
Thu + Fri 11am – 8pm
Sat 1pm – 5pm
Opening hours during PASSAGEN
January 16-22, 2012:
Mon to Sat 11am – 9pm, Sun 11am – 6pm
Contact
Address:
AIT ArchitekturSalon Köln
Barthonia Forum
Vogelsangerstr. 70
50823 Köln
Phone: +49 (0)221 / 29 94 150-1, Fax: +49 (0)221 / 29 94 150-9
koeln@ait-architektursalon.de
www.ait-architektursalon.de
AIT ArchitekturSalon Cologne : Zaha Hadid
Location: Cologne, Germany, western Europe
AIT Award
AIT-Award 2016 – best in interior and architecture Competition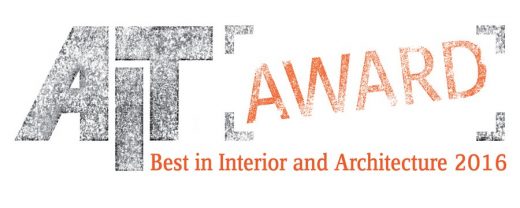 AIT Award – Best in Interior and Architecture 2016
Architektur in Köln
Cologne Buildings


photograph © webbaviation
Cologne Buildings
Cologne Building – Selection
Kranhaus buildings
Architect: BTR (Bothe, Richter, Teherani, Hamburg)


picture © Breun
Kranhaus Köln
Rautenstrauch-Joest-Museum
Atelier Brückner


photo : Michael Jungblut, Berlin
Rautenstrauch-Joest-Museum
German Architecture


picture © Breun
Architecture in cities near Köln
Frankfurt Architecture


photo © Adrian Welch
Comments / photos for the AIT ArchitekturSalon Köln Parametric Tower page welcome