LEO A DALY Architects, Building, News, Projects, US Design Office, Developments
LEO A DALY Architects : Architecture Practice
International architecture, planning, engineering, interior design & program management company
post updated Mar 2, 2021
LEO A DALY News
Mar 2, 2021
LEO A DALY promotes Kristina Crawley, AIA, to vice president, global commercial practice leader
After five years leading the Washington, D.C., studio's commercial and workplace design team, Crawley steps into a firmwide role
(WASHINGTON – March 2, 2021) – LEO A DALY, the international planning, architecture, engineering and interiors firm, is pleased to announce the promotion of Kristina Crawley, AIA, NCARB, LEED AP, to vice president, global commercial practice leader. In this role, Crawley will lead firm's commercial and workplace design practice in all matters of business strategy, client management and design delivery worldwide. She is based in Washington, D.C.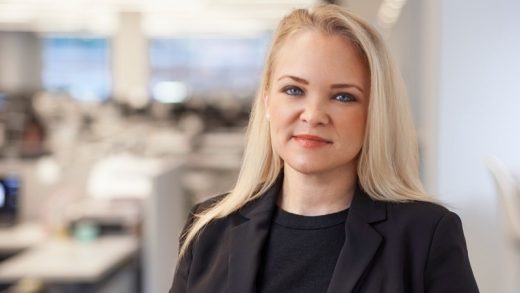 photo courtesy of architecture practice
Crawley is an architect with 17 years of experience leading complex commercial mixed-use, hospitality, retail, restaurant and workplace projects in North America, Asia and the Middle East. Since 2016, she has served as commercial market sector leader for the Washington, D.C., studio, specializing in the design of vibrant, sustainable communities that adapt well to changing social and economic conditions.
Crawley is an enthusiastic supporter of women in architecture and planning, a mentor to emerging design professionals and a respected voice in the commercial real estate industry. She is a frequent speaker and published author on topics including placemaking, architectural responses to climate change, post-disaster reconstruction, and pandemic impacts to commercial development and the workplace, sharing expertise in professional forums such as the Urban Land Institute, AIA national conferences and DesignDC.
"Kristina's depth and breadth of knowledge in the rapidly changing commercial market make her a valuable resource to LEO A DALY design teams and our clients. She has a special ability to understand and forecast trends in the commercial sector, and a presence in the market that clients trust. I am very excited to continue to work with Kristina as we grow in this market," said LEO A DALY President Steve Lichtenberger.
"Commercial real estate is at the cusp of an exciting transformation as developers look for innovative ways to respond to the pandemic and revitalize cities. LEO A DALY's expertise across a wide variety of markets puts us in the perfect position to leverage the complicated mix of influences at play in this new environment. The design work we're doing today will impact future generations," said Crawley.
LEO A DALY is an industry leader in commercial and workplace design, ranked 16th among U.S. architecture firms by Architectural Record. Recent commercial and workplace projects from the firm include the 20 Massachusetts Avenue mixed-use development in the District of Columbia, the multiple-award-winning Capital One Café in Georgetown, PGA Headquarters in West Palm Beach Florida, and Carson Wealth Headquarters in Omaha, Nebraska.
Feb 26, 2021
LEO A DALY Promotion News
LEO A DALY promotes Daniel Yudchitz, AIA, to director of design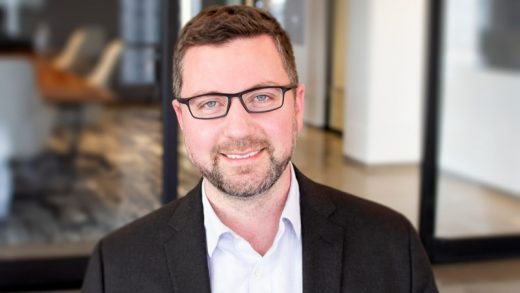 image courtesy of architecture practice
The AIA Minnesota Young Architect Award winner believes in impactful design that transcends project limitations
(MINNEAPOLIS – February 25, 2021) – LEO A DALY, the international planning, architecture, engineering and interior design firm, is pleased to announce that Daniel Yudchitz, AIA, NCARB, LEED AP, has been promoted to the position of director of design of the Minneapolis studio. In this role he leads the studio in all matters of design strategy, project vision, culture and implementation.
"Service is inherent to who Dan is and how he sees his role in the world. His design sensitivity is personal, intimate and responsive to environmental, cultural and societal conditions. This resonates with our LEO A DALY value system," said Managing Principal Cindy McCleary, AIA. "For Dan, whether through traditional design or by swinging a hammer on weekends, design responsibility and community service is his vehicle for exploring and impacting the world. In this advanced role, Dan will expand his thoughtful approach to design across our studio and be a critical voice of our design practice in the world."
Yudchitz has 18 years of experience designing projects of all scales. His approach is rooted in the belief that architecture is about allocating resources strategically to achieve maximum impact. Creating meaningful architectural expression within the boundaries of time and budget, while discovering opportunities for design impact that transcend those limitations, is key to his philosophy.
He joined LEO A DALY in 2017 as senior design architect and has since led the design of projects for public and private clients locally and nationwide. He focuses on creating aspirational designs that reinforce a client's mission and enhances building functionality in a sustainable, economical and impactful manner. His work has been awarded both locally and nationally.
Yudchitz is an active member of the American Institute of Architects Minnesota and is a 2020 recipient of the AIA Minnesota Young Architects Award. He contributes design mentorship an architecture portfolio reviewer and design studio critic at the University of Minnesota and as a design critic at the Dunwoody Institute. He has served as board member of the Summit-University Planning Council and as committee chair for the neighborhood development committee. He shares thought leadership through frequent publications, speaking engagements and participation in industry groups.
The Minneapolis studio of LEO A DALY is one of the city's oldest and most respected architecture offices, first established in 1917, and responsible for iconic buildings such as Foshay Tower (1929) and the Minneapolis Post Office (1934). Today it is a growing practice with approximately 90 design professionals.
Current and recent projects from the studio include the Hennepin County Medical Examiners Facility; Minnesota National Guard Arden Hills Readiness Center; Allina Cancer Institute; Second Harvest Heartland; HERO Public Safety Training Center; Minnesota Historical Society's Historic Fort Snelling Renovations and Visitors Center; and Toro Company Headquarters Expansion.
Feb 2, 2021
LEO A DALY Los Angeles
Amy Jakubowski leads LEO A DALY's Los Angeles hospitality studio
Amy Jakubowski is an award-winning interior designer with 28 years of experience in design and business development leadership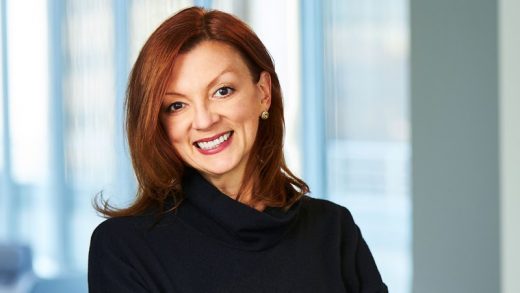 image courtesy of architects practice
LOS ANGELES – LEO A DALY, the global planning, architecture, engineering and interiors firm, is pleased to announce the hire of interior designer Amy Jakubowski, IIDA, ISHC, LEED AP. As director of interior design, Jakubowski now leads the firm's hospitality design studio in Los Angeles.
Jakubowski is an award-winning design executive with over 28 years of experience as a leader, designer, director and business development partner. Her diverse experience includes mixed-use developments, hotel repositionings and renovations, new builds, restaurants, residential, retail and corporate offices, including the development of brand prototypes and guidelines. She has been responsible for annual design revenues in excess of $10M, and construction project budgets ranging from $25M to $500M. She has worked successfully with major hotel brands including Hyatt, Marriott, Hilton, Waldorf Astoria, St. Regis, Fairmont, Four Seasons, The Ritz-Carlton, Peninsula, Langham, Viceroy and IHG.
Jakubowski's design work has been published in Interior Design, Boutique Design, Sleeper, Hospitality Design, Contract, Metropolis, and recognized with Gold Key and IIDA Lester Dunes Awards. She has also been named as one of Hotel Management's Top 30 Most Influential Women in Hospitality, and been a contributing author to industry publications and a reoccurring speaker at industry conferences. She is a graduate of the Fashion Institute of Technology in New York, where she received a BFA in interior design.
"We are excited to welcome Amy to the talented LEO A DALY team. Amy has proven her expertise in the hospitality sector throughout her impressive career and we look forward to utilizing her design leadership to further strengthen our portfolio of awarding-winning hospitality design to better serve our clients," said Mark Pratt, global hospitality practice leader.
LEO A DALY is an industry leader in hospitality design, ranked 5th among architects and designers by Hotel Business in 2020. The firm earned $20.9 million in fees in 2019, and completed projects for Kimpton Cottonwood Hotel (Omaha, Nebraska), Hotel del Coronado (Coronado, California) and Embassy Suites San Rafael (San Rafael, California).
24 June 2020
Chia-Lung Chang
Chia-Lung Chang joins LEO A DALY as Director of Planning and Urban Design
Chia-Lung Chang joins LEO A DALY as Director of Planning and Urban Design
The architect and planner brings 20 years of experience to lead planning for the global design firm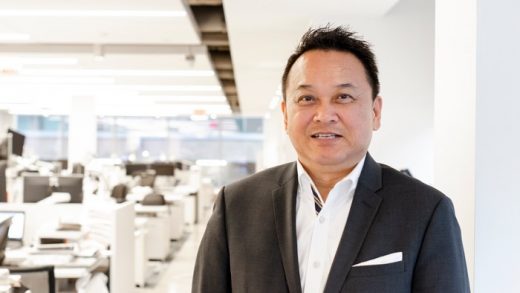 photo courtesy of architects
LEO A DALY, LEO A DALY, the global planning, architecture, engineering and interiors firm, is pleased to announce that Chia-Lung Chang, AIA, has joined as vice president, director of planning and urban design. In this role, he will work closely with executive and studio leadership to develop and execute strategic direction for the firm's global planning and urban design practice. He is based out of LEO A DALY's Washington, D.C., design studio.
Read a short interview with Chai on urban quality of life post-pandemic: https://leoadaly.com/perspectives/how-will-quality-of-life-in-cities-change-post-pandemic/
International masterplanning experience
Chia joins LEO A DALY after 20 years with Gensler, where he led the firm's South-East Region Planning and Urban Design practice. He is an expert at managing and designing complex projects that require big picture, resource-driven solutions. His planning and urban design portfolio encompasses work across the globe, including a new resource-efficient desert city in the Kingdom of Saudi Arabia, a financial district in Malaysia that balances high-density mixed use with natural open space, and a self-sufficient community in Nigeria that blends local traditions with twenty-first-century innovation, and a climate-sensitive mixed-use development in Qatar that is walkable and activated day and night.
An award-winning planner and architect, Chia is widely recognized for the forward-looking leadership he brings to his work and regularly speaks and lectures on smart cities, quality of life, and long-term sustainability in the built environment.
"Chia brings the unique experience of building an international center of excellence in planning and urban design and leading multiple studios to collaborate on large, high-profile projects all over the world. His holistic view, dedication to integrated design and focus on adding value for clients makes him the perfect fit to lead our global planning and urban design practice," said President Steven Lichtenberger, AIA.
Strategic growth for LEO A DALY
The hire is part of a strategic investment in expanding the firm's integrated design capabilities. Under the leadership of Lichtenberger, who joined the firm in 2018, LEO A DALY has focused on aligning resources to deliver best-in-class design and thought leadership as a seamless global practice. Significant changes include an expansion of the firm's federal design group; the appointment of firmwide leaders in sustainability, engineering, education, hospitality, and talent development; and the appointment of Global Design Principals Irena Savakova, RIBA, and Dennis McFadden, FAIA.
"A vertically oriented, integrated design approach enables LEO A DALY to deliver progressive, meaningful solutions to our clients' needs, anywhere in the world. As we enter our second century as a firm, we're committed to creating a design platform that will drive excellence and innovation for the next 100 years," Lichtenberger said.
Feb 27, 2020
Ellen Mitchell-Kozack
Ellen Mitchell-Kozack joins LEO A DALY as Chief Sustainability Officer
She is a nationally recognized voice in sustainability and public interest design
LEO A DALY, the global planning, architecture, engineering and interiors firm, is pleased to announce that Ellen Mitchell-Kozack, AIA, LEED BD+C, WELL AP, SEED, has joined the firm as vice president, chief sustainability officer.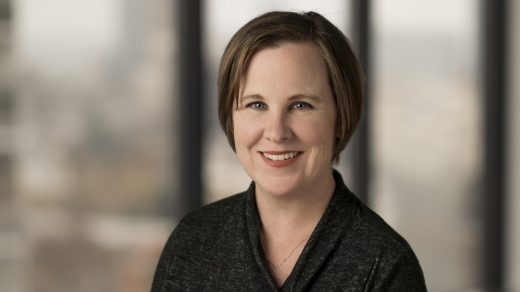 photo courtesy of architects
In this role, she leads LEO A DALY's strategic initiatives in sustainable design worldwide, including Environmental Social & Governance, alignment with the UN Global Compact and Sustainable Development Goals, carbon footprint assessment and social impact. She is based in the firm's Dallas, Texas, design studio.
Get to know Ellen in this short video:

Redefining design excellence | Ellen Mitchell-Kozack joins LEO A DALY from LEO A DALY on Vimeo.
Mitchell-Kozack is a nationally recognized voice in sustainability and public interest design. As senior vice president, director of sustainability at HKS, she led the firm's DesignGreen studio and founded Citizen HKS, an impact initiative focused on leveraging sustainable design to address growing humanitarian needs of communities around the world. She has managed certification of more than 60 LEED projects worldwide, totaling $2.8 billion in construction, including 50 United Nations Plaza in San Francisco and Walter Reed National Military Medical Center, Bethesda, MD.
Mitchell-Kozack is co-chair of the American Institute of Architects' Large Firm Roundtable Sustainability Group. She was named one of several "Heroes and Mavericks" by Boutique Design in 2018, a BD+C 40 Under 40 winner in 2015 and has won Emerging Leader Awards from AIA Dallas (2012) and the Design Futures Council (2013). Her work has been featured in Dezeen, Fast Company, Architectural Digest and Designboom. She has spoken at Greenbuild (2018), NeoCon (2018), AIA National Convention (2017) and SXSW Eco (2015).
"I'm excited to welcome Ellen Mitchell-Kozack as chief sustainability officer. Ellen applies a humanitarian and environmental lens to architecture that will benefit our clients, the communities we live in and the future of our planet," said LEO A DALY President Steven Lichtenberger, AIA.
"As designers of the built environment, we have a responsibility to address the environmental and social impacts of our work. LEO A DALY is committed to deepening our commitment to the world's most pressing environmental and social issues. I'm excited leverage the firm's integrated design expertise to affect positive change," said Mitchell-Kozack.
Nov 13, 2017
Intelligence Community Campus-Bethesda, Merriweather Park, Symphony Woods, Columbia, MD, USA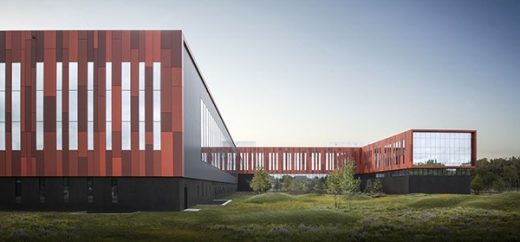 image courtesy of architects
Intelligence Community Campus-Bethesda Building
The Intelligence Community Campus (ICC-B) in Bethesda, Maryland is the recipient of a 2017 Design-Build Merit Award, given by the Design-Build Institute of America (DBIA).
Nov 21, 2016
Florida Architecture Awards News
LEO A DALY Sweeps Florida Architecture Awards
Design practice receives Firm of the Year, two design awards for architecture, and a Gold Medal for distinguished individual
(WEST PALM BEACH, Fla. and MIAMI) The American Institute of Architects (AIA), Palm Beach has named LEO A DALY Firm of the Year, honored two of the firm's South Florida projects with Design Excellence Awards, and recognized Ignacio Reyes, AIA, with a Gold Medal Award.
The AIA Firm of the Year Award recognizes outstanding achievement in design, community services, education, and service to the profession and the AIA by an architectural firm with projects, accomplishments and service over a period of at least 10 years.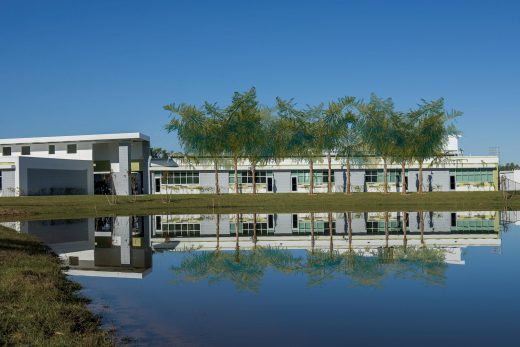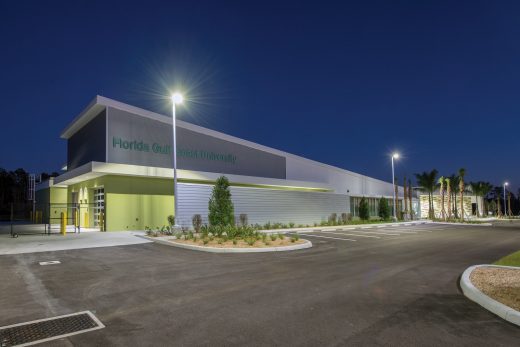 LEO A DALY, an international firm with offices in Miami and West Palm Beach, has been a significant contributor to the culture and identity of South Florida for almost 50 years. Recent notable projects including Florida Atlantic University College of Engineering, Palm Beach State College Public Safety, and the Palm Beach County convention center.
"We are grateful to the AIA for the honor of being named as the Firm of the Year. It serves as recognition of our dedicated staff of professionals and their commitment to excellence built upon our culture of service and quality," said Bill Hanser, AIA, Managing Principal of the West Palm Beach office.
Two architectural projects heavy on innovation received Design & Honor awards shared by the West Palm Beach and Miami offices.
The recently completed Emergent Technologies Institute (ETI) at Florida Gulf Coast University in Fort Myers earned the Design Excellence Award of Merit – Civic Institutional. The first completed project in a master-planned Innovation Hub development, ETI pairs university students and and private-sector researchers in the incubation of green technologies.
"ETI marries cutting-edge lab design with modern creative pedagogy, encouraging the cross-pollination of diverse perspectives that is crucial for new ideas to grow," said Ron Wiendl, AIA, Director of Design for LEO A DALY West Palm Beach.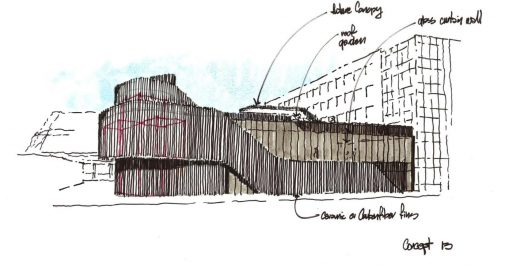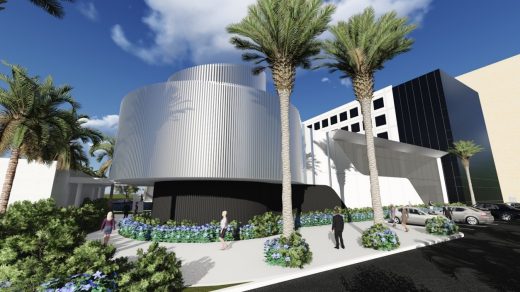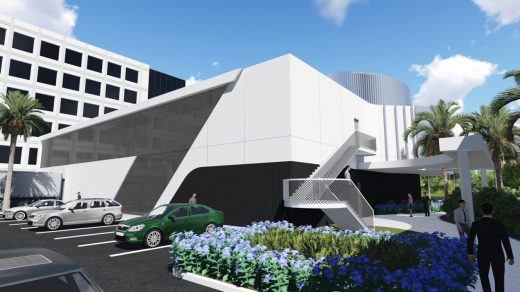 Royal Caribbean Cruises Ltd.'s Innovation Center, currently under construction in Miami, received an Unbuilt Award of Merit – Non-Residential. The Innovation Center is designed to increase the velocity of design for the cruise giant through virtual reality simulation and a collaborative workplace design.
"This is truly a state-of-the-art facility. A three-story virtual-reality simulator will allow Royal Caribbean's New Build group to rapidly innovate by studying a virtual 3D model of their cruise-ships in an immersive, 360-degree environment," said Rafael Sixto, AIA, Managing Principal for LEO A DALY Miami.
Jury comments said, "The clarity and strength of the initial design sketch was riveting. The interior is striking and contemporary, and the design of the refueling area is particularly noteworthy."
The Gold Medal Award for Ignacio Reyes, AIA, Director of Business Development, recognizes his profound impact on the profession over an extended period of time. It is the highest award that AIA Palm Beach can bestow on a member.
14 Jun 2016
LEO A DALY Appoints Global Education Practice Leader
Stephen Wright, AIA, vice president, has been appointed to lead LEO A DALY's global Education design practice. Rick Thompson Jr., AIA, has joined the firm as vice president, stepping in for Wright as managing principal for the Washington D.C. office.
Stephen Wright, AIA: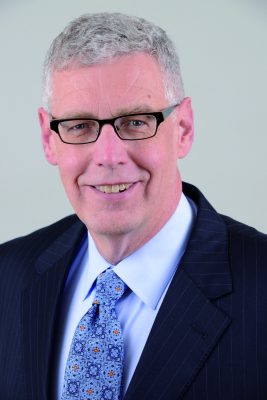 Rick Thompson Jr., AIA: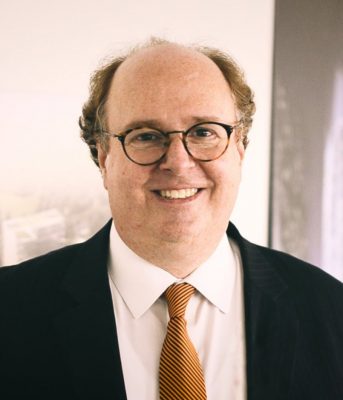 As education practice leader, design principal, Wright will direct LEO A DALY's continuum of education planning and design services, which supports higher-education and K-12 institutions in solving complex programming, planning, architectural, and interiors challenges in support of improved student outcomes and enhanced campus life. He will continue to be based in the Washington D.C. office, which has been named as the firm's Center of Excellence for Education.
Thompson joins the firm from AECOM, where he was national director of project performance for the Buildings and Places practice. He will direct strategy, staffing, and business development for LEO A DALY's Washington D.C. studio, an office of 35 architects, planners and interior designers with a strong presence in corporate/commercial, aviation, federal, and education design.
"Stephen Wright has long been the driving force behind developing LEO A DALY in the Education market," said John Kraskiewicz, AIA, chief operations officer. "His passion, strategic vision, and creativity have enlivened thought-leadership across the firm and inspired great projects like the Wilson School in Arlington, VA, and the Corcoran School of the Arts & Design in DC. We look forward to seeing growth in this sector as Stephen focuses himself exclusively on Education."
"We couldn't have a better person than Rick stepping in to take over as managing principal. His expertise in large office, mixed-use, airport, and government projects will build on our DC office's reputation for culturally significant, timeless architecture and workplace environments that improve productivity, wellness, operational processes, and technological integration," he added.
About Stephen Wright
Stephen Wright applies 30 years of experience in creating educational environments that solve the complex programmatic needs of colleges, universities, and K-12 schools. He is, first and foremost, a design architect focused on creating pedagogically-rich design that improves learning and brings life to campuses. His portfolio of work includes many award-winning performing arts, library, dining, and residential projects for top-tier institutions.
About Rick Thompson
Rick Thompson is an architect and MBA with a doctorate in engineering and 25 years of experience as a multi-disciplinary practice leader. He most recently served as AECOM's vice president, national director of project performance for Buildings and Places. Rick balances a passion for design excellence with an expertise in performance improvement, risk management, and delivery of multi-billion dollar projects, and has more than two dozen major design awards.
LEO A DALY – Practice News in 2015
LEO A DALY Architects News – latest additions to this page, arranged chronologically:
16 Dec 2015
Irena Savakova joins LEO A DALY
Washington, D.C. – Internationally renowned architecture, engineering, planning, and interiors firm LEO A DALY announced today that Irena Savakova has joined its Washington office as Director of Design. In this role she will lead a world-class design team in completing complex architectural projects for a variety of clients.
Savakova is an award-winning designer with 25 years of experience developing architectural and interiors projects for federal, commercial and educational facilities in the US and internationally. She enjoys an industry-wide reputation for her creativity, passion, and knowledge in managing complex core and shell developments, interiors, and space-planning projects.
"Architecture draws its identity from its context as well as from its uniqueness. I am thrilled to be joining a firm that shares my passion for design that strikes a balance between form and function, beauty and purpose—serving clients by listening to their concerns, understanding their goals, and sharing in their vision," said Savakova.
Over the past seven years, Savakova has led or contributed to the architectural design of new signature facilities for the US Department of State, Social Security Administration, the National Guard Bureau, the Air National Guard, the Naval Facilities Engineering Command, and NASA. Her deft handling of the approval process with the National Capital Planning Commission and the U.S. Commission of Fine Arts on sensitive historic sites such as St. Elizabeths Campus and at Joint Base Anacostia resulted in unanimous final design approvals.
"Irena is a collaborative designer who embodies everything we stand for at LEO A DALY. She will be a strong and energetic advocate for the continued elevation of our design culture. This is an important milestone for our office, and I am excited by the prospects for our future together," said Stephen Wright, AIA, Managing Principal for LEO A DALY Washington, D.C.
Savakova began her design career in Bulgaria. In 1991 she graduated with a Master of Architecture degree and began practicing in the European Union, where she is licensed as a registered architect. In 1995, she earned a Master of Architecture degree from the University of Maryland at College Park, and joined DMJM-Design (later AECOM) one year later.
The Washington, D.C., office of LEO A DALY is recognized for its 50-year history of design excellence, including important projects such as the National World War II Memorial, the Saint John Paul II National Shrine, and the North Terminal of Ronald Reagan Washington National Airport. Current projects include the Intelligence Community Campus – Bethesda, the new North Terminal at Louis Armstrong New Orleans International Airport, and the renovation of the Corcoran School of the Arts and Design for George Washington University.
LEO A DALY – Practice News in 2012
Edward G. Benes, J.D., P.E., Joins LEO A DALY as Vice President, Deputy General Counsel
(OMAHA, Neb. – Sept 4, 2012) Edward G. Benes, J.D., P.E., joins international architecture, planning, engineering, interior design and program management firm LEO A DALY as vice president and deputy general counsel.

image Courtesy of LEO A DALY
Working with general counsel Jerry L. Norris, J.D., Benes will handle the legal issues of LEO A DALY and its subsidiary Lockwood, Andrews & Newnam (LAN). His responsibilities will include drafting, reviewing and negotiating client, subcontractor and joint venture contracts, managing and addressing corporate law issues, maintaining corporate and professional liability insurance and advising senior management of potential risks in contractual, financial and legal areas. In addition, he will be providing legal support and recommendations on human resource issues, employee benefits and company policy development, satisfying state registration requirements, managing and addressing disputes and claims against the firm, supporting acquisitions and firm growth initiatives, as well as providing risk management training.
Benes has nearly nine years of experience as an attorney in the construction industry. Before joining LEO A DALY, Benes served as senior counsel at Newmont Mining Corporation providing legal support for the company's capital construction projects group. Prior to that position, Benes was vice president and senior counsel at AECOM Technology Corporation, where he supported its Midwest region and North America design-build group.
Prior to becoming an attorney, Benes worked as a professional engineer and project manager for more than seven years. As an engineer, Benes worked for several consulting firms in Chicago, where he designed numerous civil engineering and infrastructure projects.
"Edward Benes is an invaluable addition to our firm," said Charles Dalluge, LEO A DALY's executive vice president. "His expertise in corporate, construction and employment law and his background as a professional engineer make him a perfect fit for this position."
Benes holds a Bachelor of Science degree in civil engineering from Purdue University in West Lafayette, Ind., and a Juris Doctorate from Loyola University in Chicago. He also studied graduate courses in engineering and construction management at Northwestern University in Evanston, Ill.
He is a member of the American Bar Association and the Association of Corporate Counsel. Benes is currently licensed to practice law in the states of Illinois and Arizona and as a patent attorney before the United States Patent and Trademark Office. In addition, Benes is a licensed professional engineer in the state of Illinois.
U.S. Commercial Service and LEO A DALY Host Symposium on Healthcare Tourism in Istanbul, Turkey
(ISTANBUL, TURKEY – Feb. 27, 2012) The U.S. Commercial Service and international architecture, planning, engineering, interiors and program management firm LEO A DALY hosted a symposium entitled "Healthcare Tourism: Medical, Wellness, Geriatrics Design Trends and New Technologies" at the U.S. Consulate General in Istanbul, Turkey on Feb. 21.
Izmir Health Park International Campus, Izmir, Turkey:


image Courtesy of LEO A DALY
The event was organized to help broaden the knowledge base of Turkey's private healthcare sector educators, officials, investors and facility operators who are participating in new initiatives to expand the country's healthcare tourism industry. It was supported by the Turkish Health Tourism Organization (TUHETO), a group that works to position Turkey as a global healthcare destination for patients seeking cutting-edge medical treatments and facilities. More than 60 healthcare professionals attended.
The symposium featured LEO A DALY healthcare experts who presented the firm's most innovative healthcare design and planning projects and discussed how they advise global clients in planning for and accommodating innovation, technology, future growth, care trends and sustainable design in their facilities. The speakers also covered topics including trends in wellness, clinical innovations, pediatric care, and geriatrics/senior living.
With more than 60 years of expertise in the healthcare sector, LEO A DALY is a leader in creating innovative designs for hospitals and medical centers throughout the world. The firm is a major proponent and practitioner of evidence-based design strategies, providing sustainable and technology-driven solutions for its clients.
LEO A DALY's symposium presenters were:
• Dilek Hocaoglu, Chamber of Architects, UIA, LEO A DALY regional director for Eastern Europe, CIS and North Africa (moderator-opening remarks)
• Michael Huffstetler, Assoc. AIA, LEED® AP, LEO A DALY international director of operations (speaker and moderator)
• Arthur O. Smith, LEO A DALY senior associate and senior project manager, registered healthcare architect, NCARB (speaker)
• Ann R. Jones, RN, MBA, AOCN, LEO A DALY healthcare strategist and clinical operations specialist (speaker)
• Kevin P. Donahue, AIA, NCARB, LEED® AP, LEO A DALY executive director, senior living specialist (speaker)
Following the symposium, the LEO A DALY team members visited with several members of parliament, TUHETO, and the TBMM Health Commission in Ankara, Turkey to discuss healthcare trends and share a business analysis for the future of healthcare tourism.
Earlier this month, Mr. Leo A. Daly III, FAIA, RIBA, FRAIA, CEO and president of LEO A DALY visited Turkey to meet with leaders including U.S. Consul General Scott Kilner, and several Turkish ministers and mayors. An interview with Mr. Daly during his visit is featured in the February issue of Konsept Projeler, Turkey's lifestyle and design magazine.
This spring, LEO A DALY will present the content from the healthcare tourism symposium to investors, educators and stakeholders in New York City, to be followed by additional presentations in Jeddah, Dubai, London and Moscow.
Aegean Breeze at Alaçati, Turkey, by LEO A DALY:


image from architects
Mahdi Mansour, P.E., Joins LEO A DALY as Regional Director – Middle East and North Africa
(WASHINGTON – Feb. 21, 2012) International architecture, planning, engineering, interior design and program management firm LEO A DALY appoints Mahdi Mansour, P.E., as regional director – Middle East and North Africa. In this role, Mahdi will be developing prospective client relationships, managing existing client relationships, identifying new project opportunities, and coordinating the firm's projects in the region.
A civil engineer by profession, Mansour has more than 27 years of experience in both the private and public sectors in the United States and abroad. He joins LEO A DALY from the Abu Dhabi Urban Planning Council, where he was the construction and projects manager responsible for directing several large-scale projects, including the master planning, design, construction and delivery of more than 14,000 Emirati homes and related infrastructure and community facilities. Previously, he served as a senior transportation engineer for the Ministry of Municipality and Urban Planning in Doha, Qatar.
"The growth and future potential of the Middle East and Northern African regions provides significant opportunities to architecture firms," said Charles Dalluge, LEO A DALY's executive vice president. "Mahdi Mansour's leadership qualities and expertise in the planning, design and implementation of public sector projects and private developments will help us take advantage of these opportunities and add further business value to our clients."
Mansour also has significant project experience in the United States. Before working in Qatar, he served as a vice president for Lennar Homes, one of the largest homebuilders in the United States, where his responsibilities included preparing master plans, securing entitlements, and designing and constructing all infrastructure needs for large-scale communities. Prior to joining Lennar Homes, Mansour worked for the city of Tampa for 18 years, rising in rank to become the acting director and deputy director of the Department of Public Works. In this position, he supervised more than 530 employees and managed the construction, renovation and maintenance of all city-owned parking garages and public buildings, including several historic buildings.
Mansour received his Bachelor of Science degree in civil engineering from Tennessee Technological University. He is a registered professional engineer in Jordan and in the state of Florida. He also is a member of several professional organizations, including the Institute of Transportation Engineers, American Public Works Association, Florida Board of Professional Engineers and the Jordan Board of Professional Engineers.
LEO A DALY Practice News
LEO A DALY Welcomes Three New Senior Leaders to its Houston Office
LEO A DALY WELCOMES THREE NEW SENIOR LEADERS TO ITS HOUSTON OFFICE
Oza Bouchard, Dallas E. Felder and Christine Braunger Bring Decades of Expertise
(HOUSTON – Feb. 8, 2012) International architecture, planning, engineering, interior design and program management firm LEO A DALY has added three new senior leaders to its Houston office team.
Oza Bouchard, Dallas E. Felder and Christine Braunger bring a history of close collaboration in securing and executing major award-winning commissions for higher education, corporate-commercial, and institutional clients worldwide.

photo from LEO A DALY
Oza Bouchard, AIA, LEED AP joins LEO A DALY Houston as vice president and managing principal; Dallas E. Felder, AIA, LEED AP joins as vice president and director of design; and Christine Braunger joins as director of business development.
"This dynamic trio's creativity, leadership experience and strong client relationships will be a perfect fit to help LEO A DALY leverage the firm's strengths in the Texas market," says Charles Dalluge, executive vice president.
They join Vincent Stasio, director of operations, and Wayne A. Pesek, finance manager, in leading LEO A DALY Houston's seasoned team of designers.
Bouchard, who brings 36 years of experience to his role, has led numerous multimillion-dollar planning and design projects for clients throughout the world, including the master planning of the $15 billion King Abdullah University of Science and Technology (KAUST) in Saudi Arabia.
A noted expert and innovator in project delivery, Bouchard speaks regularly on the topics of integrated project delivery (IPD); improving the design-build process; and the development of client-focused architectural project management. Bouchard is a recognized leader in the project delivery focus of Building Information Modeling (BIM), receiving a national award from the American Institute of Architects (AIA).
Bouchard earned his Bachelor of Architecture degree from the University of Texas at Austin. He is a member of the American Institute of Architects, Texas Society of Architects, Society of College and University Planning, Association of Physical Plant Administrators, and Construction Owners Association of America, as well as a certificate holder for the National Council of Architectural Registration Boards (NCARB).
Felder brings 16 years of innovation and award-winning design leadership experience to LEO A DALY Houston. His portfolio includes a broad range of projects with a focus on corporate-commercial development and higher education projects, as well as varied cultural, civic and religious project types.
Most notably, Felder was lead designer for the LEED® Platinum KAUST academic campus and library in Saudi Arabia. Recognized as the largest sustainable project in the world, KAUST received national and international honors, including the 2010 AIA Committee on the Environment Top Ten Green Projects Award and a 2011 AIA-American Library Association (ALA) Library Buildings Award.
Other distinguished design commissions for Felder include the LEED® Platinum NASA Building 20 at Johnson Space Center; the LEED® Gold SYSCO Corporate Headquarters; the Christus St. Elizabeth Ambulatory Care Center; and a new performing arts center for the Lone Star College System.
Felder earned his Master of Architecture degree from Harvard University Graduate School of Design and his Bachelor of Science degree with high honors from the University of Michigan College of Architecture and Urban Planning. He is a member of the American Institute of Architects, Texas Society of Architects and the Rice Design Alliance.
Braunger brings 20 years of national and international experience in the design and construction industry to her new role as LEO A DALY Houston's director of business development. Through her career as a key strategist of federal and institutional projects, she is credited with acquiring multimillion-dollar contracts, resulting in billions of dollars in construction.
In her tenure developing strategic market sector-focused initiatives, Braunger has been responsible for advanced client identification strategies, management of acquired client relationship assets, and for broad-vision brand development and communications.
Braunger earned a Bachelor of Arts in English and American Literature and Language from Harvard University.
More designs by LEO A DALY online soon
LEO A DALY : main page on the practice
Location: Bainuna Street 34 Al Bateen, Abu Dhabi, United Arab Emirates
LEO A DALY Further Information
Recent international projects by LEO A DALY include:
– Huanggang Village Masterplan, Shenzhen, China
– Excellence Huanggang Century Center, Shenzhen, China
– Cheung Kong Center, Hong Kong, SAR
– Haitong Securities Building, Shanghai
– Tianjin Cultural Center Master Plan, Tianjin, China
– Huijin International Center, Xiamen, China
– Hilton Conrad San Juan Condado Plaza Hotel & Casino, San Juan, Puerto Rico
– ZADCO/GASCO Headquarters Complex, Abu Dhabi, UAE
– New England Children's Clinic for Autism, Abu Dhabi, UAE
LEO A DALY Building News 2009
LEO A DALY OPENS NEW OFFICE IN ABU DHABI
(OMAHA, Neb. – November 19, 2009) LEO A DALY, the international architecture, planning, engineering, interior design and program management firm, has opened a new office in Abu Dhabi, United Arab Emirates. The office serves as the regional office for the Middle East, and focuses on healthcare, education, hospitality, high-rise residential, aviation, corporate offices, mixed use and master planning.
"Abu Dhabi is investing in its future to create a stronger sense of community and identity, along with a commitment to sustainability." said LEO A DALY Executive Vice President Charles Dalluge. "Our new regional office aims to fulfill this need through our extensive expertise with forward-thinking and sustainable design."
Muhammad M. Ali, PE, serves as regional director – Middle East. Ali, who has been with the firm for more than three years, will work closely with Ross Ensor, the firm's corporate international director, to generate and manage project opportunities in the Middle East. Ali is a registered professional engineer and holds a Bachelor of Science in Civil Engineering from the University of Mississippi.
LEO A DALY most recently completed full architectural and interior design services for the New England Children's Clinic in Abu Dhabi, an inpatient residential school for children with autism spectrum disorders. The project was designed in accordance with the equivalent of LEED® Silver standards under the Estidama sustainability code.
The opening of the Abu Dhabi office marks the sixth international LEO A DALY location, which includes Beijing, PRC, Hong Kong, SAR, Istanbul, Turkey, Moscow, Russia and Tianjin, PRC. The LEO A DALYoffice is located at Suite 1101, Sheikh, Tahnoon Tower, Al Corniche, P.O. Box 44079, Abu Dhabi, UAE. Regional Director is Muhammad Ali.
LEO A DALY Appointment
CHARLES PEACE JOINS LEO A DALY AS REGIONAL DIRECTOR – ASIA
(WASHINGTON – November 9, 2009) International architecture, planning, engineering, interior design and program management firm LEO A DALY strengthens its Asian market presence with the addition of Charles Peace as its Regional Director of Asia. He will be based in Beijing, China.
In this role, Peace will be responsible for pursuing business development opportunities throughout Asia. Specifically, he will be responsible for developing relationships with key clients and industry representatives and pursuing projects within the hospitality, aviation, healthcare, corporate commercial and residential market sectors.
Peace brings more than 12 years of experience in international business development to this position. He has successfully worked with clients in several countries including China, The United Kingdom and Russia. He previously worked as a Commercial Director for Savills Property Services in Beijing for seven years where he garnered a strong understanding of the Chinese property market. He was responsible for commercial negotiations, sourcing and procuring premises on behalf of large commercial clients, in addition to managing a large multi-national team.
His high-profile clients included The British Government, The French Government, Warburg Pincus, JP Morgan, Goldman Sachs, Merrill Lynch, Volvo, Liberty Mutual and LG. His portfolio of projects includes the Beijing Twin Towers, The Exchange, R&F Centre, Hopson International, Raycom InfoTech Park, Haidian Culture & Arts Center and the China Life Building.
"Charles Peace brings with him an exceptional knowledge of the Asian market," said Ross Ensor, LEO A DALY's Corporate International Director. "His wealth of experience and understanding of the international issues makes him ideally suited to expanding our operations and client relationships in Asia."
Peace holds a bachelor's degree in International Business with specializations in Marketing and Russian from University of Greenwich, London. He speaks French, German, Russian and Mandarin.
Comments / photos for the LEO A DALY Architecture page welcome