London architectural news 2023, UK capital buildings, New Engish property developments, Architects designs images
London Architecture News
Key Property Developments in the British Capital City – New Buildings in England, UK
post updated 21 November 2023
e-architect post London architecture news daily
London Architecture Links – chronological list
London Building News
London Architecture News – key property updates for the UK capital
21 November 2023
Powerhouse Chelsea Waterfront
Renewal design: Farrells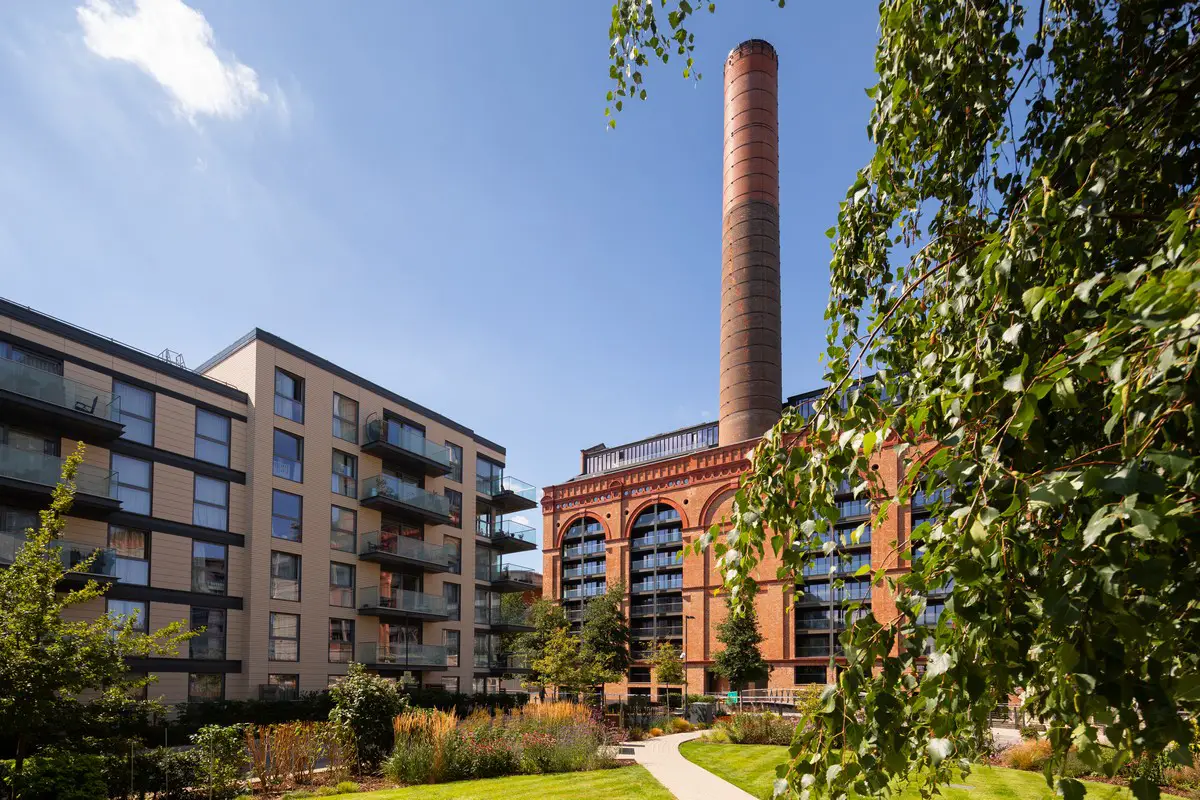 photo courtesy of architects practice
Powerhouse Chelsea Waterfront, London
As construction reaches a pinnacle point and the hoarding that has hidden Powerhouse from public view is gradually removed, the first glimpses of the Chelsea landmark's restored façade are revealed. Forming the cornerstone of the 8.85-acre luxury residential development Chelsea Waterfront, set to comprise 260 luxury apartments, the re-imagination of the former Lots Road Power Station masterminded by Farrells, pays homage to the site's heritage and industrial legacy.
17 Nov 2023
Grainhouse, Dryden Street, Covent Garden
Design: Barr Gazetas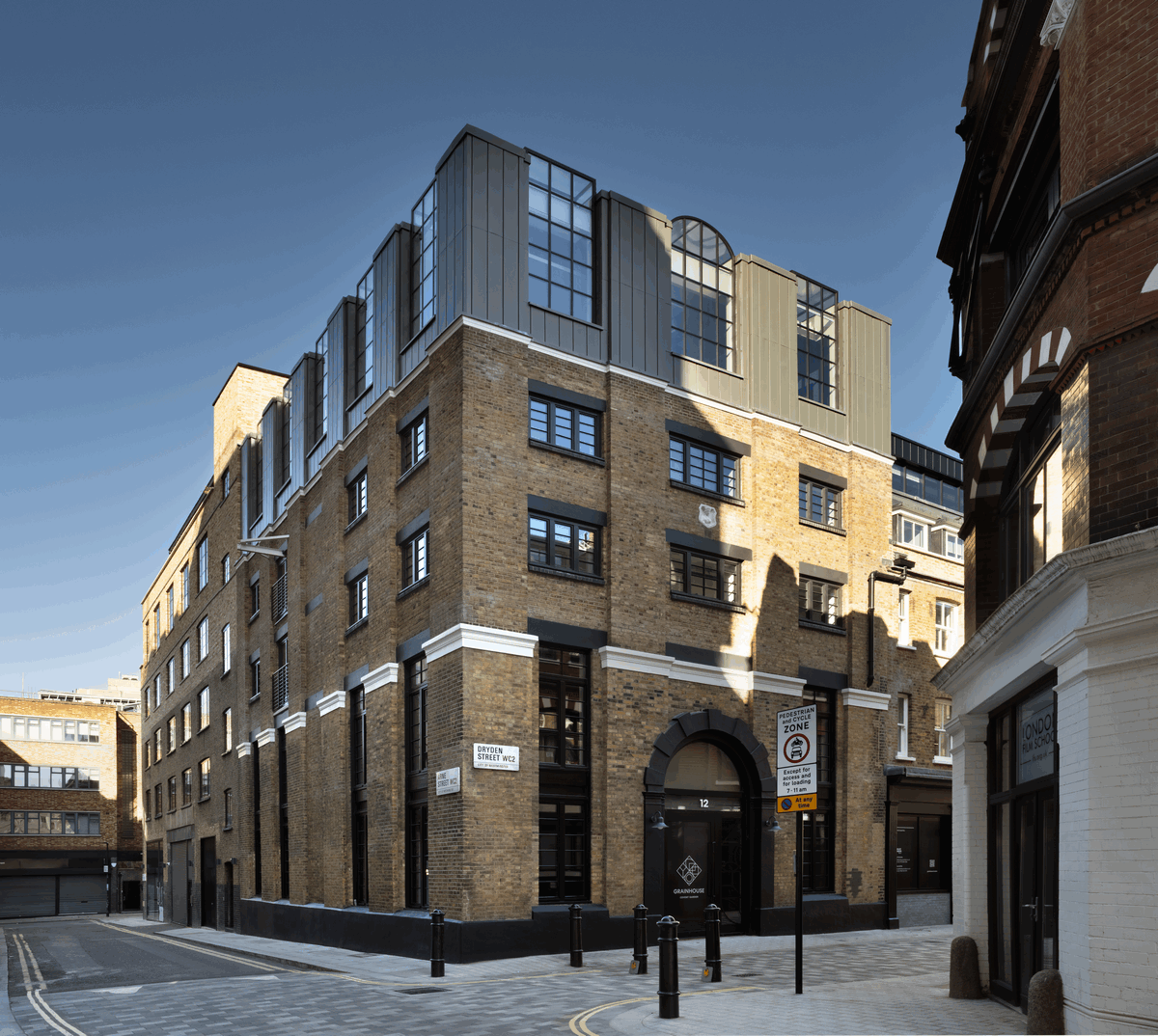 photos courtesy of architects office
Grainhouse Building, Covent Garden
Barr Gazetas has completed the refurbishment, remodelling and extension of a city block at the historic heart of Covent Garden, to create a Grade A workspace for client Hines. The property development provides 67,000 sq ft of prime office space across five floors, including the new European HQ for Hines, as well as 23,000 sq ft of flexible retail and restaurant at ground floor and basement level.
8 Eaton Lane, Belgravia, Southwest London
9 November 2023
Lucent W1, 85 Piccadilly, central-west London
Design: Fletcher Priest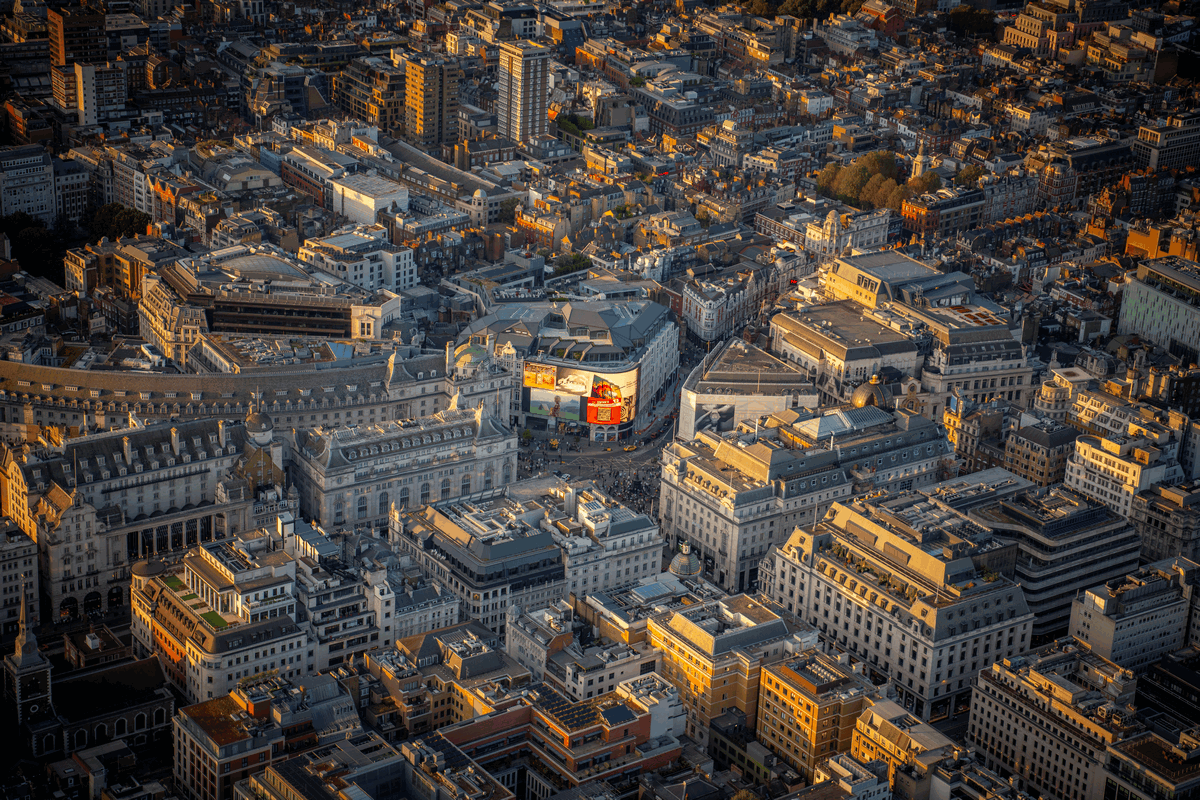 photo : Landsec
Lucent W1 Building, Piccadilly Circus
Fletcher Priest's major West End redevelopment at Piccadilly Circus creates life behind the iconic Lights. Lucent W1 unifies 13 distinct buildings behind London's most famous billboard into a mixed-use development that retains and celebrates the identities of each historic building and Piccadilly Circus.
College Road Residential Building, Croydon, South London
Updated 23 Oct 2023
John Morden Centre, Morden College, 19 St Germans Place, Blackheath
Architect: Mae


photo : Jim Stephensonn
John Morden Centre Blackheath Building
The John Morden Centre has won the RIBA's Stirling Prize 2023. The John Morden Centre is designed to be a hub for beneficiaries' social activities and health and wellbeing needs.
20 October 2023
The OWO'S Grand Courtyard And Café La Pérouse Pavilion, Whitehall
Architect: DaeWha Kang Design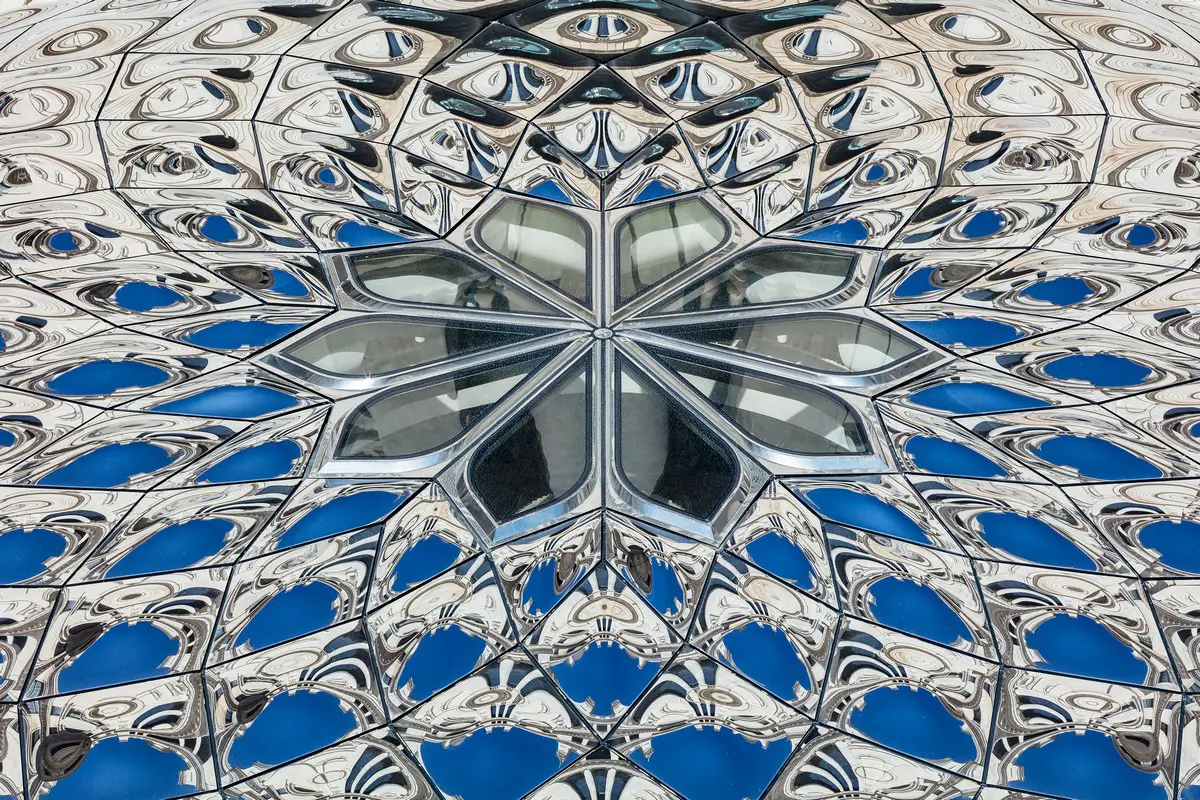 photo : Kyungsub Shin
The OWO Courtyard Pavilion, Raffles Whitehall
16 October 2023
Museum of London in West Smithfield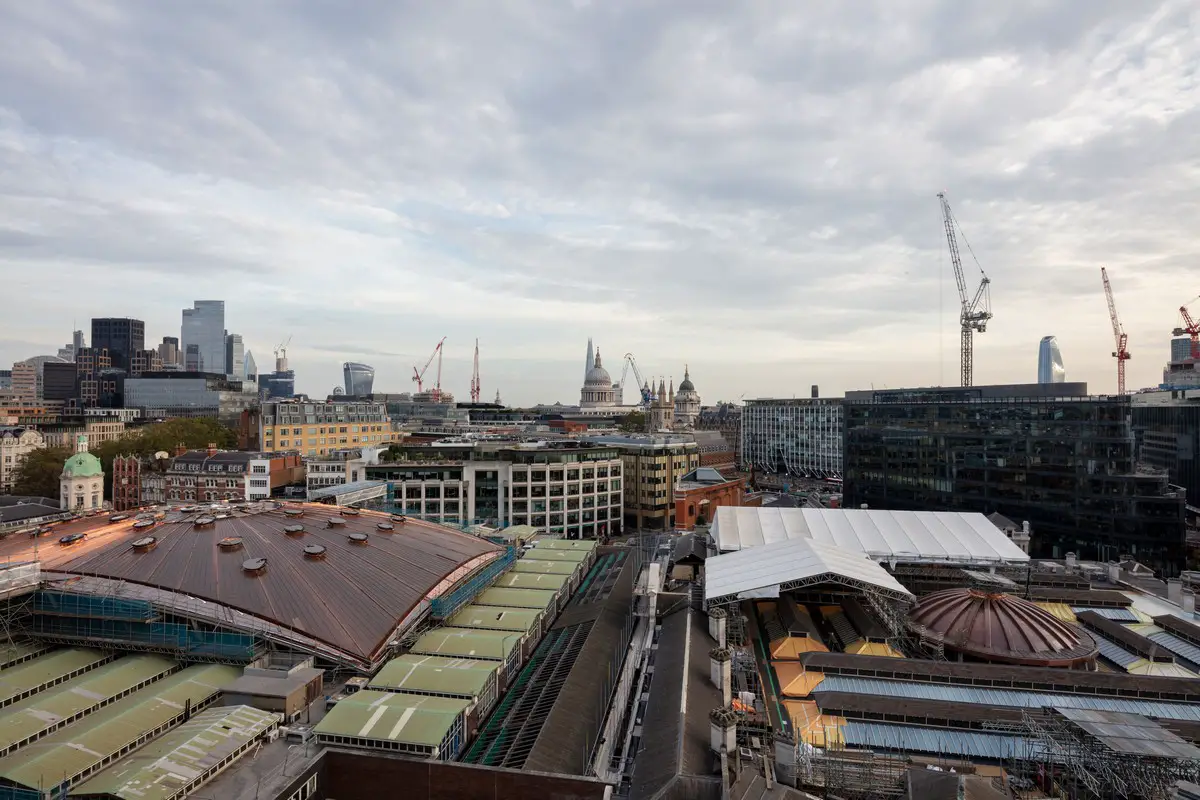 photo © Luke Hayes
New London Museum Smithfield Market
The Foundation Stone for the new London Museum was unveiled this at a special ceremony at its new location in Smithfield. It marks a key milestone in the project's build to transform the historic buildings of Smithfield Market into a new museum, opening in 2026.
13 October 2023
St Paul's Cathedral Library Restoration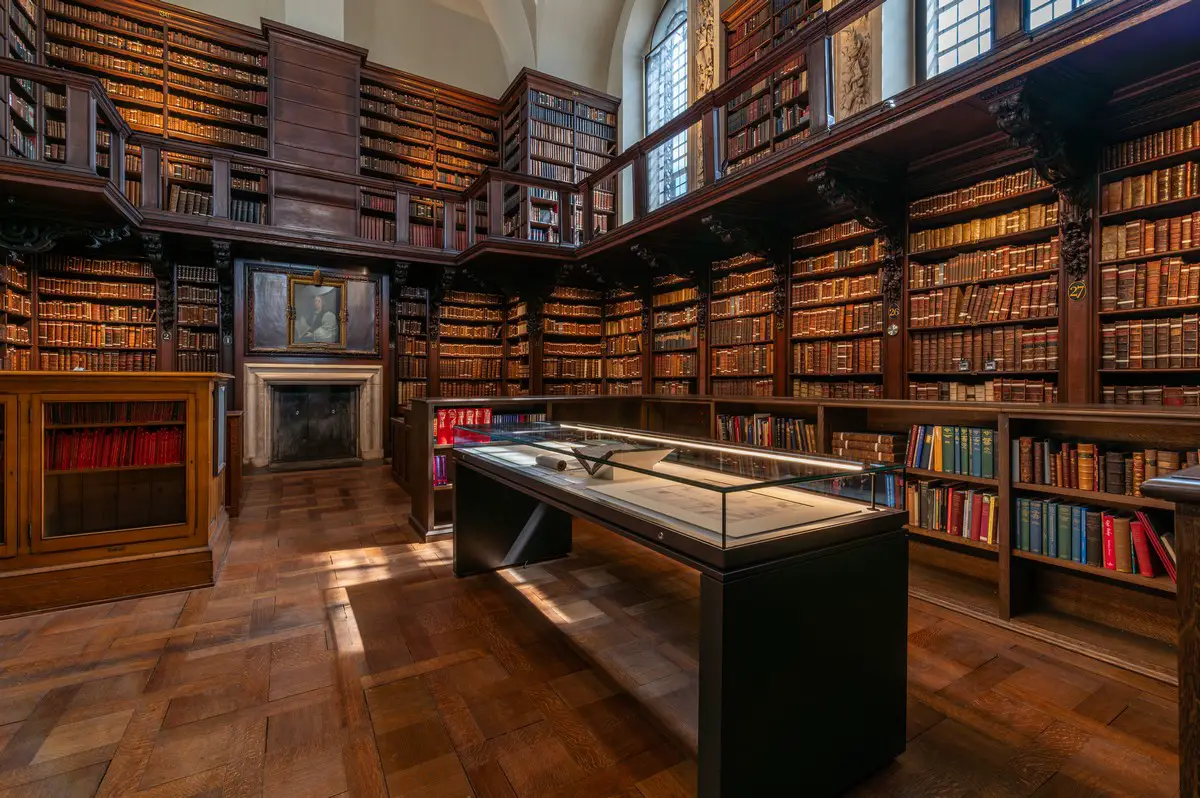 photograph : St Paul's Cathedral / Graham Lacdao
St Pauls Cathedral Library
12 October 2023
Pulitzer Prize-winning architect Alison Killing to lead new Financial Times visual investigations team
The Financial Times has appointed Alison Killing as a senior visual investigations reporter, leading a newly-created visual investigations team.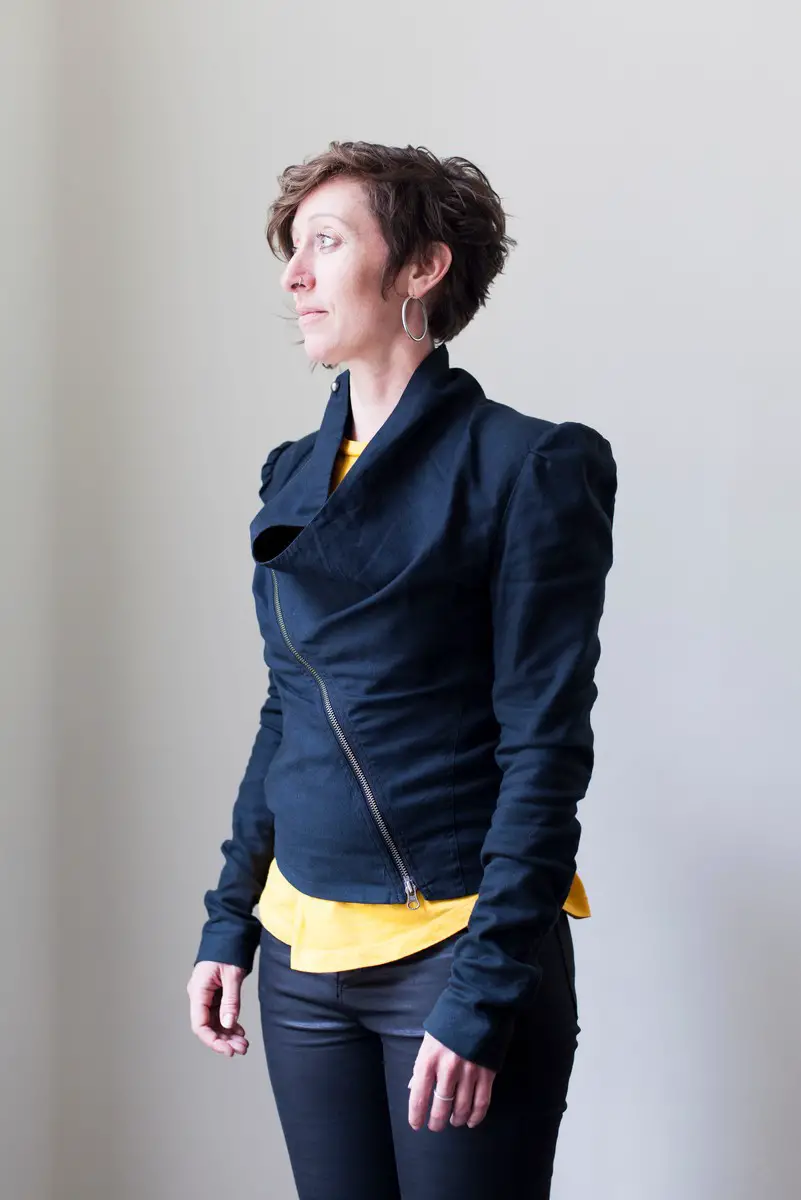 photo courtesy of The Financial Times
Reporting to visual stories editor Sam Joiner, the new unit combines investigative and visual storytelling skills and will focus on delivering agenda-setting public interest journalism. The FT's visual storytelling team has been recognised with industry awards for its coverage of the war in Ukraine, illicit oil smuggling into North Korea and launch of The Climate Game.
Alison Killing is a licensed architect and investigative journalist who utilises large datasets, open sources and spatial and visual techniques. In 2021 she was part of the team awarded the Pulitzer Prize for International Reporting for an investigation that uncovered a secret network of detention camps in Xinjiang, China.
FT editor Roula Khalaf said: "Alison has an outstanding track record reporting on stories of critical importance, and this team under Sam Joiner will bring new capabilities to the FT that will deliver more high-impact investigative visual journalism."
Alison Killing said: "I'm really excited to be joining the FT and a team that I've long admired. I'm looking forward to building on their current work and expanding it into investigations."
Killing recently produced a series of films for the 2023 Venice Biennale based on the reporting process for the Xinjiang investigation. A TED Senior Fellow, she has also written a guide for open-source investigations in China for Bellingcat.
The new team will include graphics journalist Peter Andringa, who has previously worked at the Washington Post and the Guardian, and designer Chris Campbell, who worked as an infographics analyst at the International Criminal Court prior to joining the FT in 2011.
The Financial Times is one of the world's leading business news organisations, recognised internationally for its authority, integrity and accuracy. The FT has a record paying readership of 1.2 million, more than one million of which are digital subscriptions. It is part of Nikkei Inc., which provides a broad range of information, news and services for the global business community.
The Shaftesbury Theatre London Building News
The Shaftesbury Theatre Building
Abbey Place London new affordable housing
Sheep Field Barn Gallery, Henry Moore Studios & Gardens
Abbey Place London new affordable housing
Birchgrove acquires historic Ayrton House
18 Sep 2023
Building B1, Greenwich Peninsula
Design: SelgasCano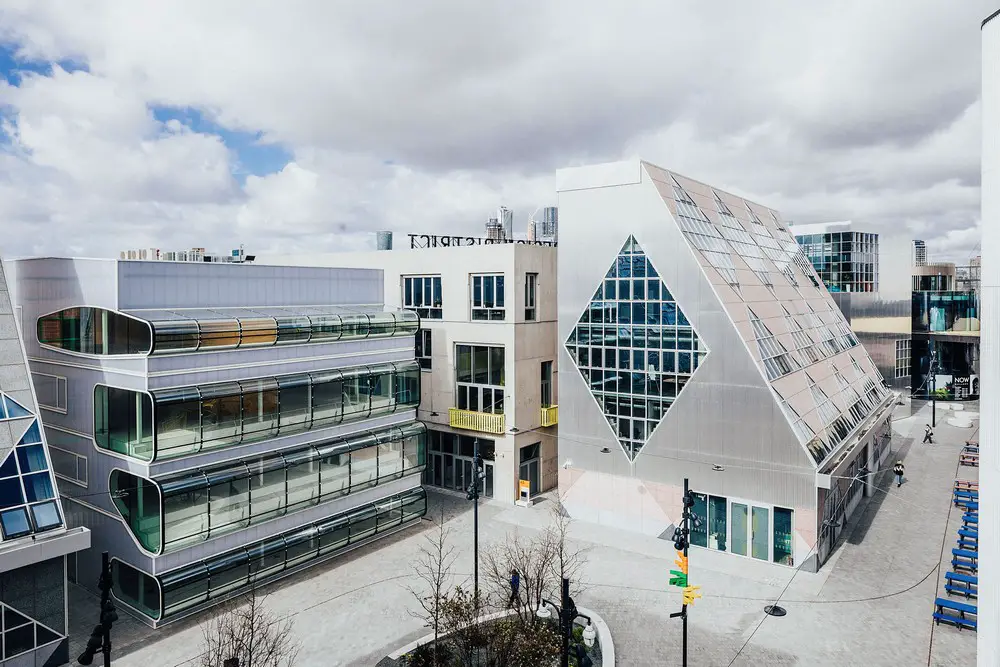 image courtesy of Design District and Taran Wilkhu
Building B1, Greenwich Peninsula, London
Purpose-built 10,000 sq. ft building launches at London's Design District at Greenwich Peninsula. The launch comes hot on the heels of global sports brand, HEAD, relocating to Design District and a collection of creative-led tech companies, including Engage Works, Tomorrow Bureau and Carter API.
15 Sep 2023
Leicester Square Cinema London
House on the Heath, South London
The Courtauld Institute of Art London Renewal
25 August 2023
Weston Studio Rambert Ballet School, Twickenham
Architecture: MICA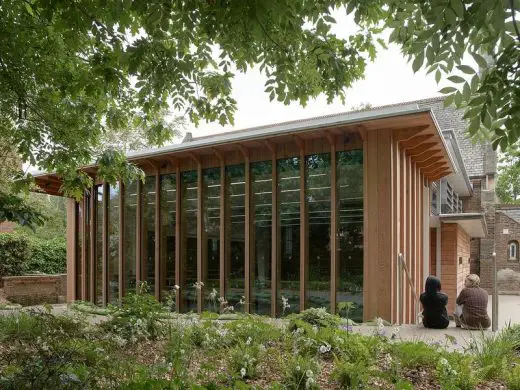 photo : Andy Stagg
Weston Studio Rambert Ballet School
An extension to the Weston dance studio for the Rambert School of Ballet and Contemporary Dance in Twickenham. With expanding student numbers, increased space requirements for students and expanding community engagement aspirations, the Rambert School was outgrowing its existing buildings.
24 Aug 2023
Battersea House, Wandsworth, South London, UK
Architecture: Gregory Phillips Architects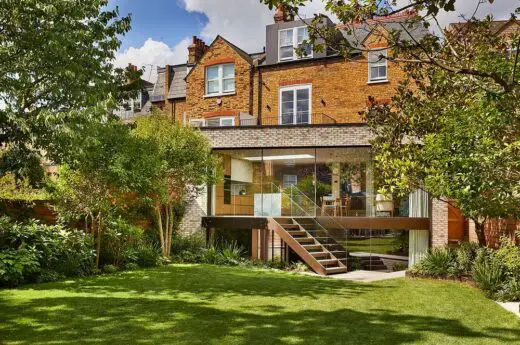 photo : Darren Chung
Battersea House, South London
The Battersea House project involved the complete refurbishment and extension of a semi-detached Victorian house in Wandsworth. In plan, the unusual wedge-shaped house means that the house is much larger at the rear than the front, with the appearance of a modest house at the front while the end of the garden extends is the width of four terraced plots.
23 August 2023
New Campus Plans for College of North West London, Wembley
Design: WilkinsonEyre Architects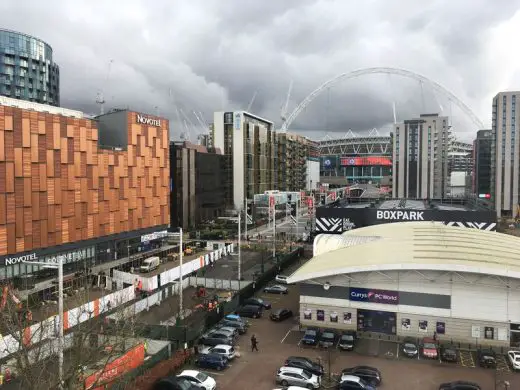 photo : WilkinsonEyre Architects
New Campus Plans for College of North West London
23 August 2023
The Pines, Cobham, Surrey – Southwest London
Design: Ström Architects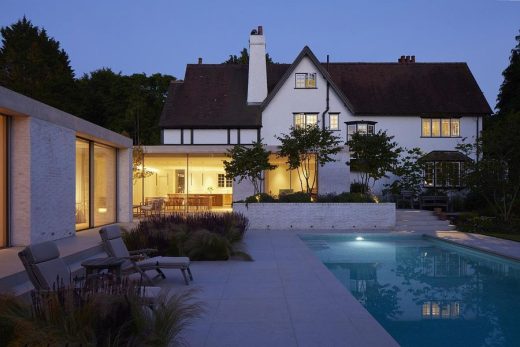 photo : Richard Chivers
The Pines, Surrey, London
The Pines is an impressive period property, built in the 1900s in a green suburb of Cobham, that has undergone a remarkable transformation.
16 August 2023
Oak Cancer Centre, Sutton
Design: BDP – Building Design Partnership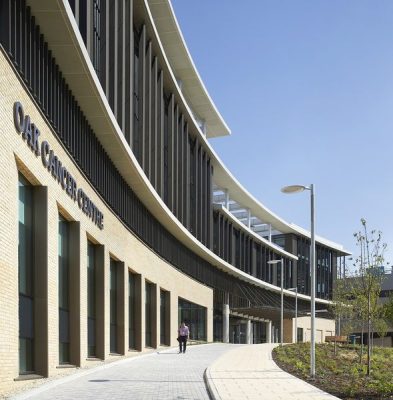 photos by Hufton and Crow, Nick Caville
Oak Cancer Centre, Sutton
The new Oak Cancer Centre in Sutton will enable clinicians to diagnose cancers at an earlier stage and has been designed to significantly enhance patient's experience.
9 August 2023
Marylebone Mews House, West London
Design: Patalab Architects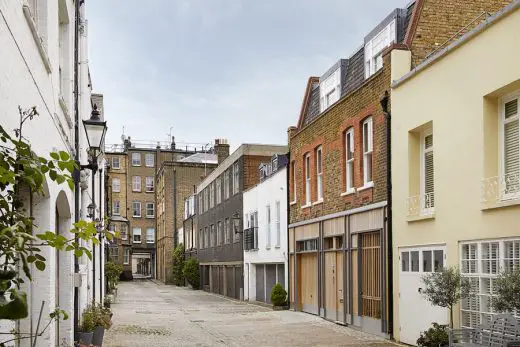 photo : Julian Abrams
Marylebone Mews House
9 August 2023
Artisi Hammersmith apartments, Hammersmith & Fulham Civic Campus
Design: Rogers Stirk Harbour + Partners (RSH+P)


image from architects
Artisi Hammersmith apartments
1 August 2023
Simpson's In The Strand, Central London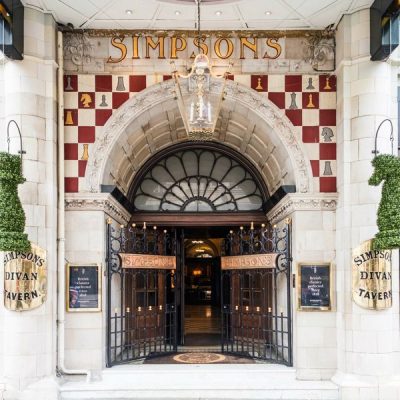 photo : Pro Auction Limited
Simpson's in the Strand
Pro Auction is delighted to announce a two-day auction sale in collaboration with the iconic Simpson's in the Strand. On 2nd and 3rd August 2023, loyal patrons and champions of the historical site will be presented with a rare opportunity to acquire a curated list of furnishings and artefacts that have decorated Simpson's in the Strand. While the stories, history and foundation of Simpson's remain, a select few items will be available to purchase as it enters a new chapter.
18 July 2023
Totteridge III House
Design: Gregory Phillips Architects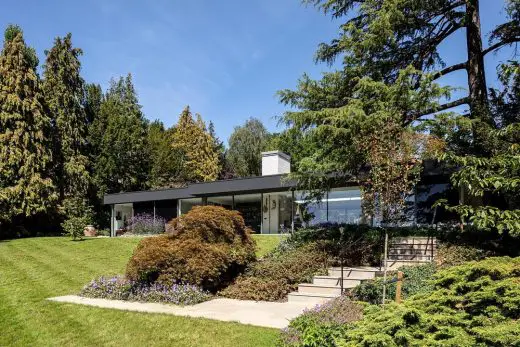 photo : Andrew Beasley
Totteridge III House, North London
21 July 2023
Marks & Spencer Oxford Street Store Demolition


photo : Christmas lights, Marks & Spencer, Oxford Street W1 by Robin Sones, CC BY-SA 2.0 https://creativecommons.org/licenses/by-sa/2.0, via Wikimedia Commons
Marks & Spencer Oxford Street Department Store
18 July 2023
Mandarin Oriental Bankside, Bankside Yards, Southwark
Design: PLP Architecture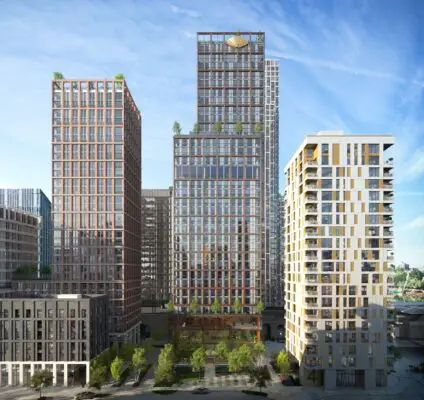 image courtesy of Mandarin Oriental Hotels
Mandarin Oriental Bankside London hotel
Mandarin Oriental Hotel Group will open its third London hotel in the British capital in 2028. Situated on London's South Bank with dramatic views over St Paul's Cathedral, Mandarin Oriental Bankside is positioned ideally to access both the City of London and the West End theatre and shopping districts, offering a perfect base for leisure and business travellers.
18 July 2023
Uncommon, Holborn
Design consultant: Quarterback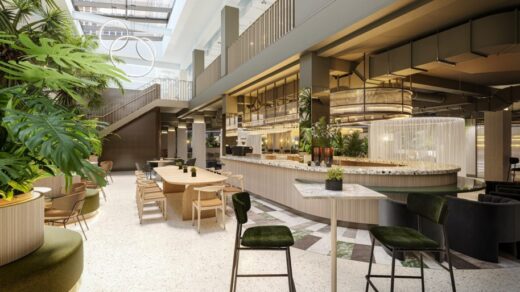 image courtesy of architects practice
Uncommon Holborn, London workspace design
Uncommon is delighted to announce its latest central London workspace – Uncommon Holborn. Opening in September 2023 and set to be the largest Uncommon to date at 105,000 sq ft, with productivity and community in mind.
18 July 2023
City of London must refuse permission for tower over the top of listed Victorian Turkish Baths to avoid being branded failing on heritage protection.
Design: S. Harold Elphick
Dates built: 1894-95
City of London must refuse permission for tower over the top of listed Victorian Turkish Baths to avoid being branded failing on heritage protection.
Turkish bath house in the City of London: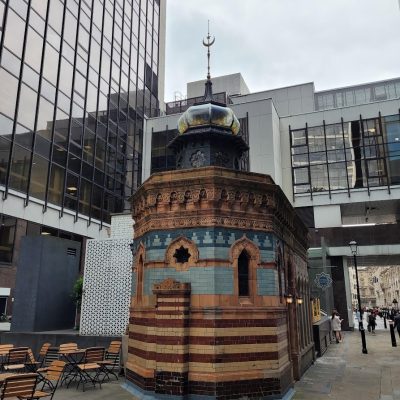 photograph : Guy Newton
The Victorian Society is urging the City of London to reject plans to cantilever a tower over a listed Victorian Turkish bath house – the exterior of which is covered in show stopping tiles. Worryingly most of the proposed site is outside the tall building cluster and no listed building consent application has been submitted. The square mile's heritage sets it apart from other global financial centres. The tower, if approved, would be another nail in the coffin for the City's rich history and will pave the way for approving the hugely controversial plans to cantilever a huge tower through and over the grade II* former Great Eastern Hotel which Network Rail claims is needed to pay for escalators and other accessibility works at Liverpool Street Station. The Society has had no response to its request to arrange a meeting with Shravan Joshi, Chairman of the City's Planning & Transportation committee to discuss concerns over heritage issues.
The Campaign to Save Liverpool Street Station already warned that plans for Liverpool Street Station would set a precedent for cantilevering over listed buildings meaning that no listed building would be safe. The trend seems to have already started. The City must show decisively that it is willing to protect its heritage and throw out the application. The City's responsibility to protect heritage was already recently called into question over its decision to approve plans for a 32-storey tower in Leadenhall Market Conservation Area which will loom over the Grade II* Market placing it into a canyon of shadow between other towers – read more here. This was followed this week by the news that the City has recommended approval for another 22-storey tower which Historic England was objecting to the plans, citing the impact of the tower on the City's historic character and the London skyline. The chief executive of Historic England recently stressed that a "pan-London" approach is needed to prevent further harm to the capital's skyline.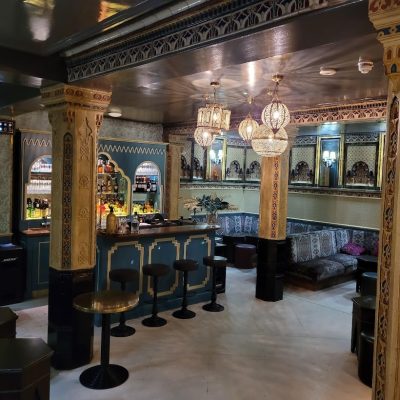 photo : Guy Newton
The former Turkish Bath house is an Islamic-style building, modelled on the Church of the Holy Sepulchre in Jerusalem. It was designed by S. Harold Elphick and built between 1894-1895. It is covered with tiles both inside and outside, terracotta brick, and surmounted by an onion domed lantern. Its interiors are remarkable for their quality and unusual Islamic-styled tiles designed by Elphick. They include tiled archways, pillars, framed mirrors, and panels of hand-painted tiles. The baths remained in use until the 1950s, after which they were adapted into a restaurant. They are now an events space.
The proposed 23-storey tower would partially cantilever over the former baths. While the amount of cantilevering directly over the baths would be small it would still essentially engulf the building in an artificially lit, cave-like space. This would make it hard to appreciate the outline of the lantern, a crucial architectural feature of the bath house meant to be seen in silhouette against the sky. This would cause significant harm to its setting. The proposed building's shape and size would harm views in and out of the New Broad Street and Bishopsgate Conservation areas, both noted for their architectural quality and nationally important buildings. The tower would also actively compete with the careful outline of the Flemish Renaissance-style Grade II* listed former Great Eastern hotel, as viewed from the Bishopsgate Conservation area.
Guy Newton, Victorian Society Conservation Adviser said, 'The city must reject these plans to show that it is serious about protecting heritage and won't just wave any tower through – regardless of how many policies are broken. The plans reduce the bath house to an ornament in the lobby of a 23-storey building. Currently the space around the bath house allows visitors to the City to fully appreciate the building's design. This proposal would undermine this. The application demonstrates a staggering lack of deference to the Grade II listed bath house's significance. No application for Listed Building Consent was submitted with the application which lacks the detail the Society would expect. A proposal of this scale, outside of the City Cluster of tall buildings, is inappropriate and will harm the City's character and heritage.'
For more information, interviews or pictures of the bathhouse, please contact Marie Clements (Media and Communications Manager) at The Victorian Society on
020 8747 5897 or email media@victoriansociety.org.uk
29 June 2023
Arbor, Bankside Yards, Southwark, London, England, UK
Design: PLP Architecture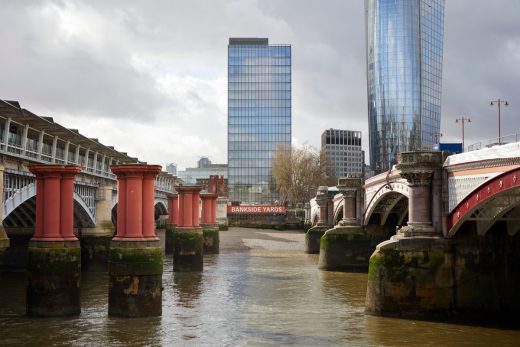 photo © Jack Hobhouse
Arbor Bankside Yards
Arbor is more than just an office building. It's a hub for interaction, creativity, and inspiration in the heart of the city. In the post-COVID era, offices are no longer just about providing a place to work, but rather fostering meaningful and productive interactions between people.
28 June 2023
New AELTC Indoor Courts, Somerset Road, southwest London
Design: Hopkins Architects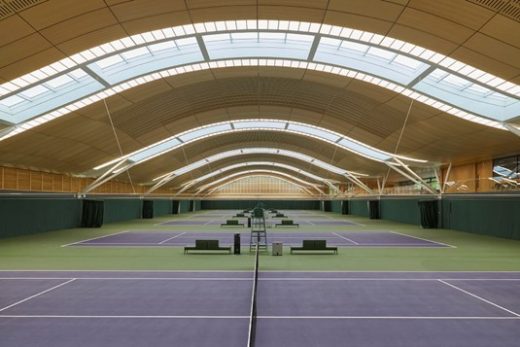 photo : Janie Airey / Airey Spaces
New AELTC Indoor Courts, Somerset Road
26 June 2023
National Portrait Gallery, Trafalgar Square
Design: Jamie Fobert Architects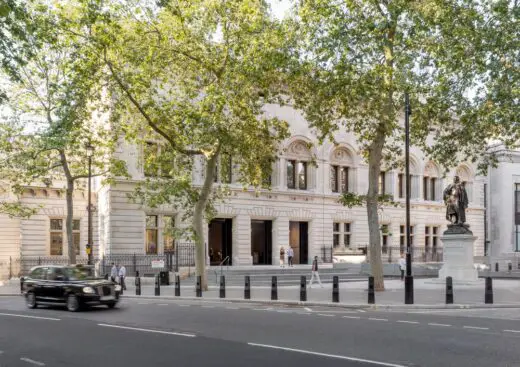 photo © Olivier Hess
National Portrait Gallery on Trafalgar Square
The new National Portrait Gallery in London opens on 22 June 2023 following the most significant redevelopment in its history, led by Jamie Fobert Architects alongside heritage architects Purcell and a highly skilled design team.
20 June 2023
BAFTA's Grade II listed headquarters, 195 Piccadilly, W1
Architecture: Benedetti Architects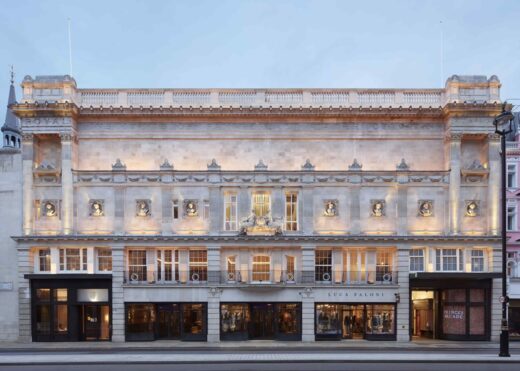 photographs : James Newton, Jim Stephenson, Jordan Anderson, Luca Piffaretti, Rory Mulvey and Thomas Alexanders
BAFTA Headquarters Piccadilly
This comprehensive expansion and re-design of BAFTA's Grade II listed headquarters enhances its international identity as the centre of excellence for motion picture arts in Film, Games, and Television. The architectural design integrates innovative state-of-the-art technology and cost-in-use efficiency, while sensitively balancing members' needs with public access and revenue generation.
18 June 2023
Orchard House
Design: Strom Architects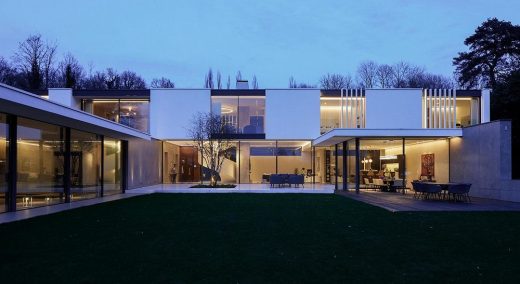 photograph : Richard Chivers
Orchard House
15 June 2023
150 Holborn, Midtown
Design: Perkins&Will, Architects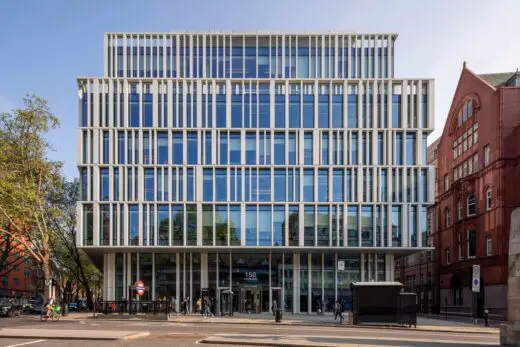 photo © Luke Hayes
150 Holborn Building, Dar Group London HQ
The London studio of global architecture firm has completed its own self-designed, self-built European headquarters for its parent company, built environment consultants Dar Group, at 150 Holborn.
14 June 2023
Lee Valley Ice Centre opening, Waltham Forest, Lee Valley, east London
Architect: FaulknerBrowns Architects ; Landscape Design: LDA Design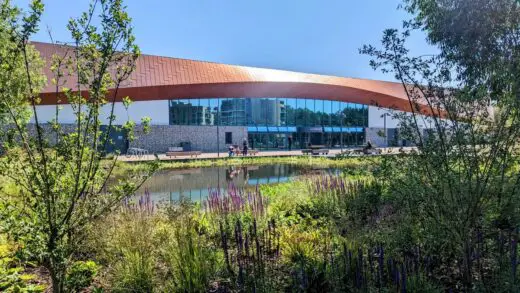 photo courtesy of LDA Design
Lee Valley Ice Centre London building
Lee Valley Regional Park Authority is opening a new Lee Valley Ice Centre (LVIC) in Waltham Forest, east London on 17 June following a £30m project to create two Olympic-sized ice rinks, a gym, studios, café, and community space on the site of its old single rink venue. LDA Design is responsible for the £1.5m landscape transformation to help realise the ecological potential as part of the wider Lee Valley Regional Park.
5 June 2023
22nd Serpentine Pavilion, Kensington Gardens, West London
Design: architect Lina Ghotmeh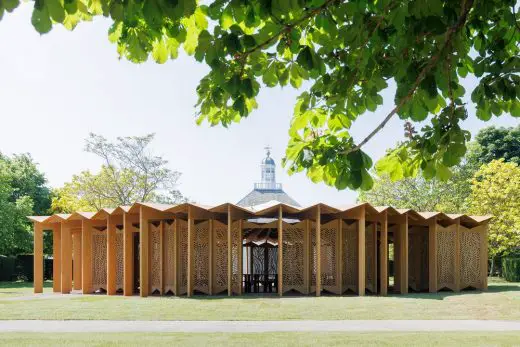 credit">photo : Iwan Baan, Courtesy : Serpentine, © Lina Ghotmeh
Serpentine Pavilion 2023
31 May 2023
Vietnamese Embassy London Building Design
Corstorphine & Wright has been appointed alongside LXA Projects, to design the alterations and refurbishment of the existing Vietnamese Embassy and Consulate in London.
Contracts have been signed with the current Ambassador, Dr Long, for works which will coincide with the 50-year anniversary of the establishment of diplomatic relations between the UK and the Socialist Republic of Vietnam.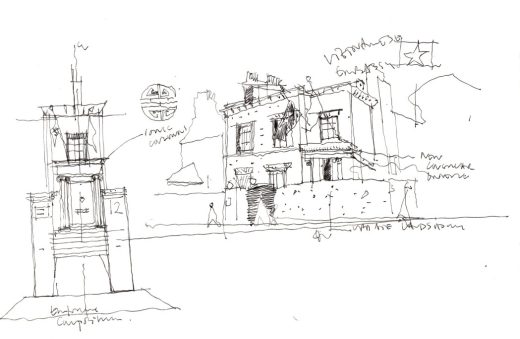 image courtesy of architects practice
Located in a conservation area in Kensington, London, the current Embassy building needs an upgrade to improve the provision of essential services and to act as a backdrop for formal occasions.
Corstorphine & Wright will be working with interior designers, project managers and cost consultants, LXA, on the refurbishment of the Consulate facilities (for the provision of visas, register of births, deaths and marriages register etc), a new formal reception, meeting and entertainment areas for the Embassy and official visits, a new Ambassador's residence, and various back of house operations.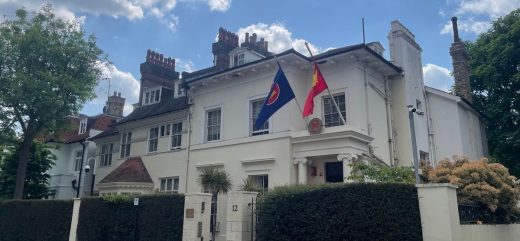 site photo courtesy of architecture practice
Jonny Plant, director at Corstorphine & Wright, said: "This appointment comes at an exciting time as we celebrate a significant milestone in relations between the UK and Vietnam, as well as the recently agreed 'Just Energy Transition Partnership'. Our proposals for the new Embassy seek to promote the diversity and distinction of Vietnam and enhance the importance of its relationship to the UK as one of the world's fastest growing economies."
Dave Rooney, Design Director at LXA, said: "The Embassy provides a unique opportunity to blend beautifully proportioned Victorian spaces with contemporary motifs inspired by Vietnam's architectural and cultural heritage."
A planning application for the works is currently being prepared.
31 May 2023
V&A East Storehouse, Queen Elizabeth Olympic Park, Stratford, Borough of Newham, East London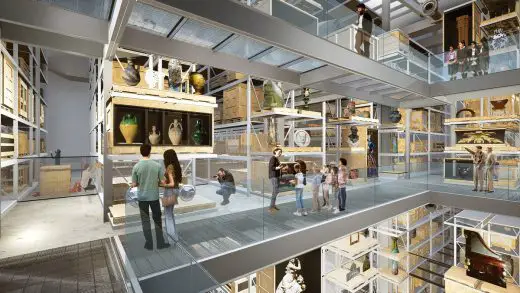 image © Diller Scofidio + Renfro. Image courtesy of Victoria and Albert Museum, Londonn
V&A East Storehouse Building, Stratford
The V&A releases new details of the unique experience awaiting visitors at the V&A East Storehouse, as it completes construction and prepares to embark on the largest collection move in its 170-year history. Part of East Bank, the Mayor of London's new cultural quarter in Stratford's Queen Elizabeth Olympic Park, and the capital's biggest single investment in culture and education for over a century, V&A East Storehouse is one of two new V&A East sites opening together in spring 2025.
24 May 2023
Outernet
red bar interior, downstairs: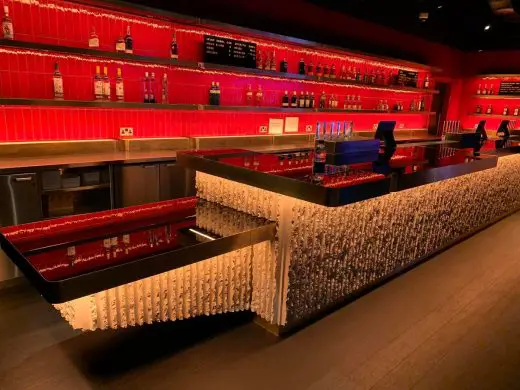 photo © Adrian Welch
Outernet is an immersive entertainment district in the heart of London where communities come together to enjoy culture in breathtaking new ways. The main construction contractor for the project was Skanska and the developer is Consolidated Developments. This new type of entertainment district opened in 2022 in the West End. It is the largest digital exhibition space in Europe with the "world's largest LED screen deployment". It is located adjacent to eastern exit of the new Elizabeth line Tottenham Court Road Underground station, on the southern side of the public square.
4 May 2023
30 Minories, City of London
Design: PLP Architecture, Architects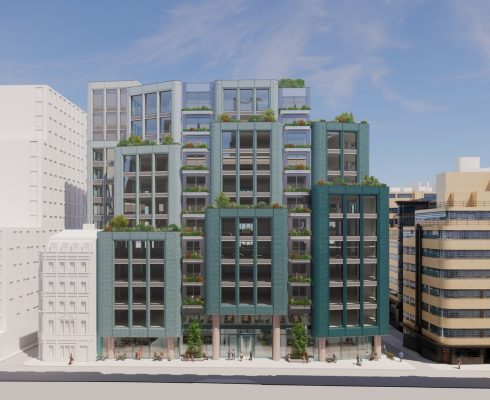 image courtesy of architecture office
30 Minories London office building
PLP Architecture and PATRIZIA submit planning application to redevelop 30 Minories and retain and substantially refurbish neighbouring Writers House (13 Haydon Street) in the Aldgate area of the City of London. Plans for c.17,314m2 NIA scheme comprise new 16-storey, office-led development at 30-33 Minories, the provision of community and social enterprise space at Writers House and enhanced landscaped public realm.
4 May 2023
Elephant & Castle student residence, Elephant & Castle, south London
Design: Maccreanor Lavington architects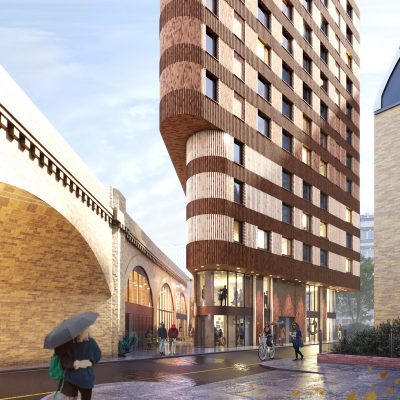 image courtesy of architecture office
Elephant & Castle student residence
Planning permission has been granted to Alumno for the construction of high-quality purpose-built student accommodation (PBSA) in Elephant and Castle, part of the London Borough of Southwark. Consisting of a 24-storey tower designed by Maccreanor Lavington architects, the development will regenerate a constrained brownfield site and provide 244 student rooms together with a range of communal spaces for quiet study and socialising.
27 Apr 2023
BCO Regional Awards celebrate London's best-in-class offices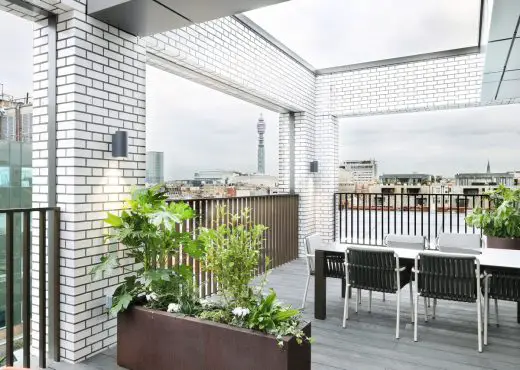 photos courtesy of BCO Awards / architects office
BCO London Award Winners 2023
London's most outstanding workplaces have been announced, with British Council for Offices Awards going to seven office buildings across the capital. Held at the London Hilton on Park Lane, the BCO's annual London Awards Lunch recognised projects that demonstrate best practice in office design, fit-out, operation and sustainability, setting the standard for excellence across the sector.
2 Apr 2023
Building 9, Devonshire Square, City of London
Design: John Robertson Architects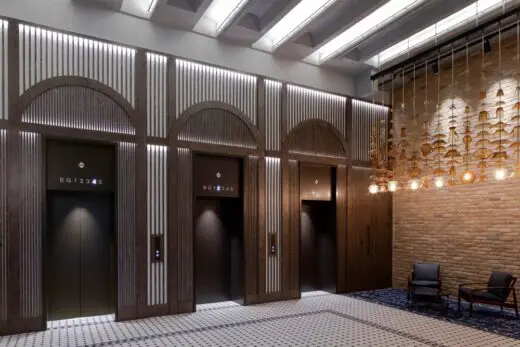 photo : Peter Cook
Building 9, Devonshire Square, City of London
JRA completes work on former warehouse in Devonshire Square for DSQ JVCo JRA has completed the refurbishment of Building 9 of the Devonshire Square Estate in the City of London, for client DSQ JVCo.
25 Mar 25323
The Hurlingham Club, Fulham, west London
Design: Jestico + Whiles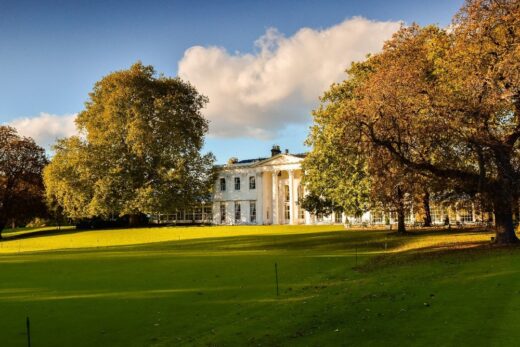 photo courtesy of architects practice
The Hurlingham Club, Fulham
Following an invited design competition, London and Prague-based architecture and interior design practice Jestico + Whiles have been appointed to bring forward a new chapter in the Club's long history. Building on the impressive architectural legacy, Jestico + Whiles plan to transform the estate incrementally over the next decade, implementing a masterplan produced by Tim Ronalds Architects.
10 Mar 2023
Holly Walk House, Hampstead
Design: Square Feet Architects
Holly Walk House, Hampstead
9 Mar 2023
Thornhill House, Islington, North London
Design: Bradley Van Der Straeten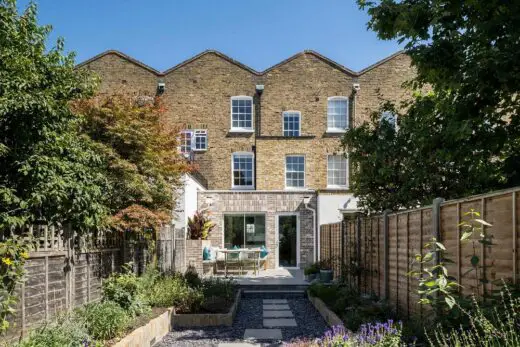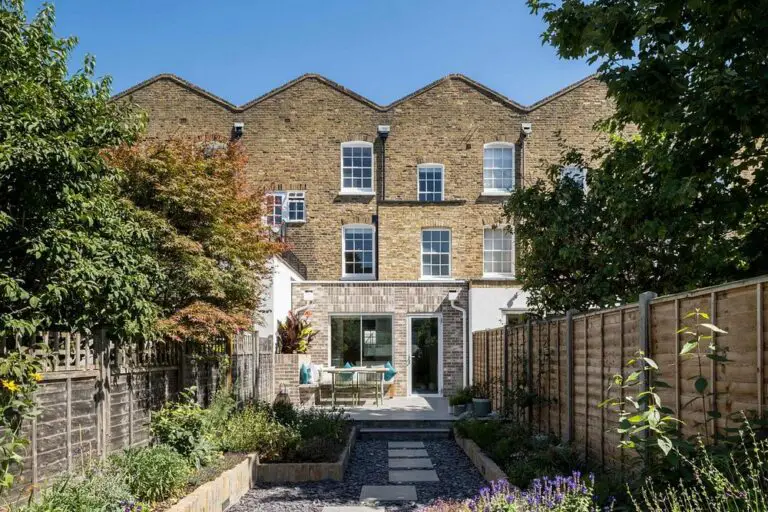 photo : French + Tye
Thornhill House, Islington
7 Mar 2023
Lendlease's Build to Rent homes feature on BBC's 'Interior Design Masters'
A group of aspiring interior designers provided dramatic makeovers to brand-new rental apartments in London's Zone One in the latest episode of hit BBC One series 'Interior Design Masters'.
The featured apartments are at Park Central West, a thriving new community in vibrant Elephant & Castle. With an ethos of 'rent it like you own it', residents are encouraged to express their creativity and decorate their homes as they see fit, painting their walls and hanging pictures to truly make it their own.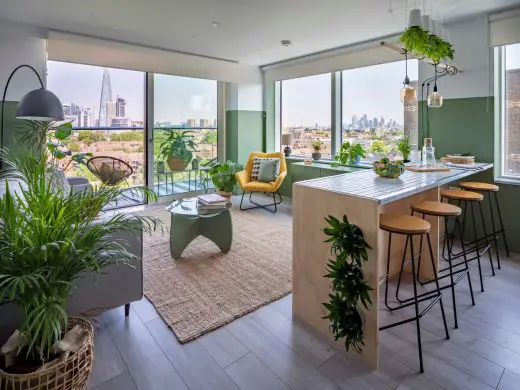 Reflecting this freedom, ten aspiring interior designers were given the chance to put their creative flair to good use and transform a series of apartments for the first episode of the latest series of Interior Design Masters, which is broadcast on BBC One and hosted by Alan Carr. The show, now in its fourth series, features ten up and coming designers on the cusp of turning professional taking part in the biggest design challenge of their lives. Competing to win their first official commercial contract, the designers face a different commercial brief each week, with their spaces scrutinized by head judge and former ELLE Decoration Editor-in-Chief Michelle Ogundehin.
In the first episode, which aired Tuesday 7 March, the designers were asked to work in pairs to make over five different apartments at Park Central West with a particular focus on sustainability as a theme. Designers made the most of their blank canvases, choosing bold paint colours and statement furniture pieces to stand out at the start of the competition. Upcycled furniture and vintage fabrics featured heavily, reflecting the considered use of the sustainability theme, something today's modern renter is particularly conscious of.
The results were then critiqued by Michelle Ogundehin and the episode's guest judge, interior designer Jonathan Adler.
Park Central West and Park Central East opened their doors to renters in 2021, with the newest community, City Lights Point, launching in January 2023. They are the first community of Build to Rent homes from international property and investment group Lendlease. Park Central West was named as having the best touring and customer service experience in the Build to Rent sector in a report from Say Property Consulting.
Quote attributable to Stephanie Barbabosa, Head of Build to Rent, Lendlease Europe:
"At Living by Lendlease we pride ourselves on providing a standard of renting never before seen in the UK. A key part of this ambition is giving our residents the freedom to 'rent it like they own it' and redecorate their homes to suit their personal style. That's why we were excited to let these talented young designers transform these apartments and show what can be done with a lot of flair and creativity. It's been difficult keeping this under wraps for so long, but we're thrilled with the results, and I look forward to seeing what the judges thought of the designers' hard work."
Episode one of Interior Design Masters aired on Tuesday 7 March, 8pm on BBC One. Catch up on the series on BBC iPlayer.
About Lendlease
Lendlease is a global real estate Group with operations in Australia, Asia, Europe and the Americas. Headquartered in Sydney, Australia, and listed on the Australian Securities Exchange, Lendlease has approximately 9,500 employees internationally. Lendlease has 23 major urbanisation projects located across 10 global gateway cities.
23 Feb 2023
The David Bowie Centre for the Study of Performing Arts, Queen Elizabeth Olympic Park, Stratford, Borough of Newham
The David Bowie Centre at V&A East Storehouse
The V&A announces it will secure the archive of David Bowie for the nation – revealing the creative processes of one of the most pioneering and influential figures in the history of live and recorded music, film, fashion and beyond. From 2025, the archive will be made available to the public, from fans to school children and researchers, through the creation of The David Bowie Centre for the Study of Performing Arts at V&A East Storehouse, in Stratford's Queen Elizabeth Olympic Park.
23 Feb 2023
Lightroom venue with David Hockney exhibition, 12 Lewis Cubitt Square, N1C 4DY, UK
Design: HaworthTompkins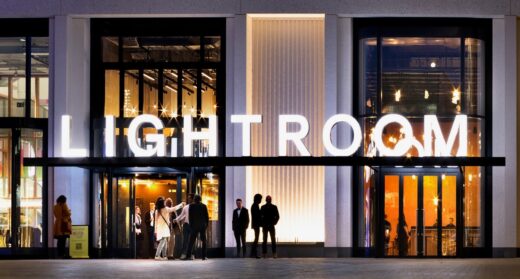 photo : Philip Vile
Lightroom London King's Cross
Haworth Tompkins has completed a new immersive venue in London's King's Cross, capable both of exhibiting and provoking innovative digital work. A collaboration with performance design specialists 59 Productions in partnership with London Theatre Company, Lightroom is envisaged as a sister space to the Bridge Theatre, also by Haworth Tompkins.
23 Feb 2023
NLA London Industrial & Logistics Sector Report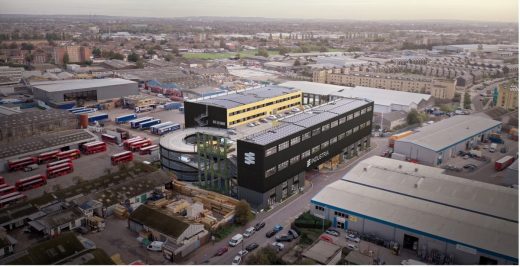 photo © Haworth Tompkins
NLA London Industrial & Logistics Sector Report
• New report by NLA brings together industry expert views and a project showcase to highlight best practice
• London has released 24 per cent of its industrial floor space to other uses in last 20 years
• Industrial and Logistics sector contributes £232 billion of GVA – 14% share of total economy
22 February 2023
Blue Fin Building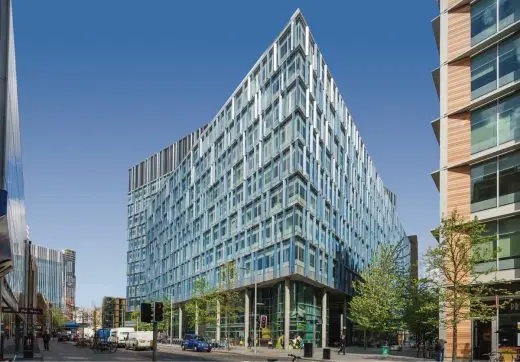 image courtesy of architects practice
Blue Fin Building Bankside workspace
· Opening scheduled for Autumn 2023
· Workspace will place customer experience at its core, with unrivalled service and amenities
· Prime location at Bankside, adjacent to Tate Modern – creative and cultural hub
26 Jan 2023
Bloomsbury Mansion Apartment
Design: LLI Design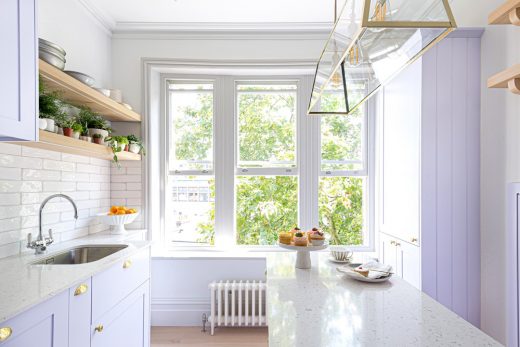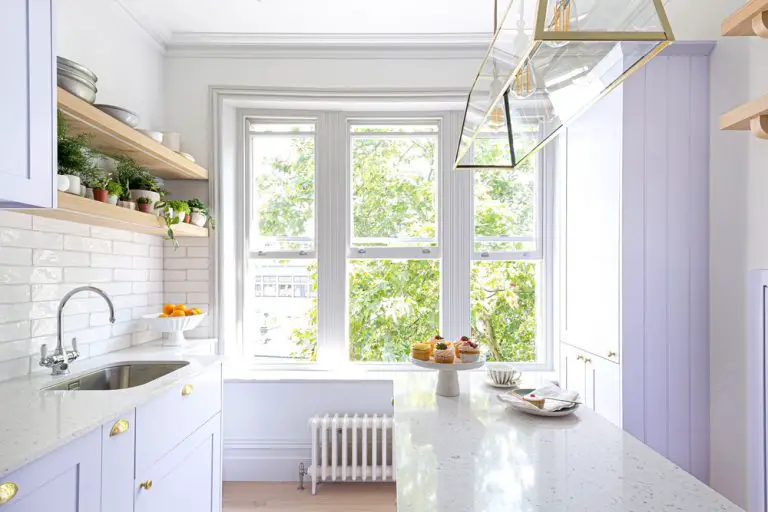 image courtesy of Barnet Council / architects practice
Bloomsbury Mansion Apartment
LLI Design were commissioned to completely redesign and refurbish Bloomsbury Mansion Apartment, a period apartment in a grand mansion block in the heart of Bloomsbury London
60-72 Upper Ground Public Inquiry
3 Feb 2023
Liverpool Street Station Building Redevelopment News
The Victorian Society is today announcing a partnership of leading heritage and conservation bodies which aims to stop the insensitive and harmful plans for Grade II listed Liverpool Street Station and Grade II* listed former Great Eastern Hotel, now the Andaz London Liverpool Street Hotel. A petition has been launched asking Sellar and Network Rail to abandon the plans:
Liverpool Street Station Redevelopment
19 Jan 2023
Colindale Tube Station Redevelopment, Colindale, Barnet, Northwest London
Concept designers: Atkins ; Architects: BDP and SOM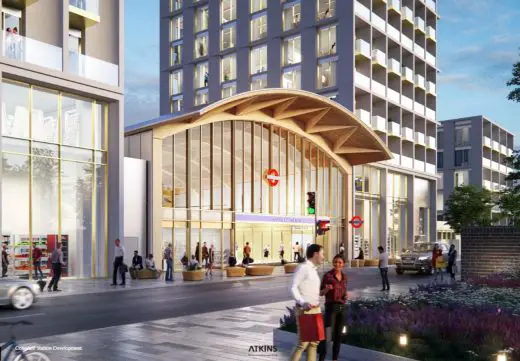 image courtesy of Barnet Council / architects practice
Colindale Tube Station Redevelopment
The Leader of Barnet Council, Cllr Barry Rawlings, has welcomed the Government's announcement today (19 January) to award £29.5m of Levelling Up funding for the redevelopment of Colindale Tube station.
12 Jan 2023
Wandsworth Gasworks
Architecture: shedkm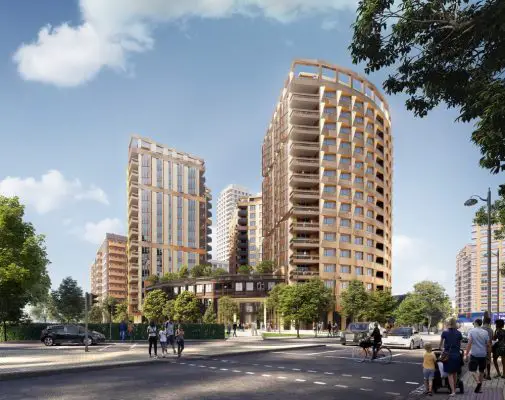 image courtesy of architects practice
Wandsworth Gasworks, South London
A planning application forWandsworth Gasworks – a new, mixed use, mixed tenure, sustainable community in the heart of Wandsworth that celebrates its connection to the River Wandle – has been submitted by Common Projects, on behalf of joint venture SGN Mitheridge Ltd, with master planner shedkm.
8 Jan 2023
Old Shoe Factory, Childs Hill
Design: Square Feet Architects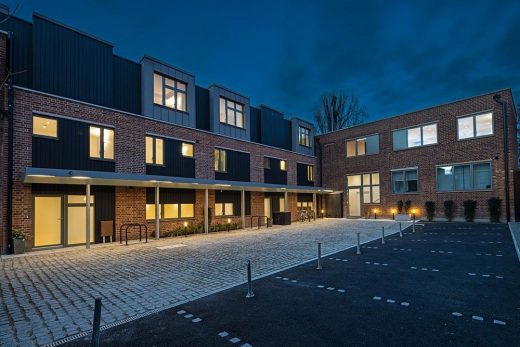 photo : Dan Welldon
The Old Shoe Factory, North London Homes
Initially gaining 'change of use' of this property, held in a family portfolio for many years, via a 'permitted development' application, then applying for the vertical extension of the central block, we managed to put a scheme together for 9 units – 3 mews-type houses and 6 flats.
More contemporary London Architecture News on e-architect soon
London Architecture News 2022
London Architecture News 2022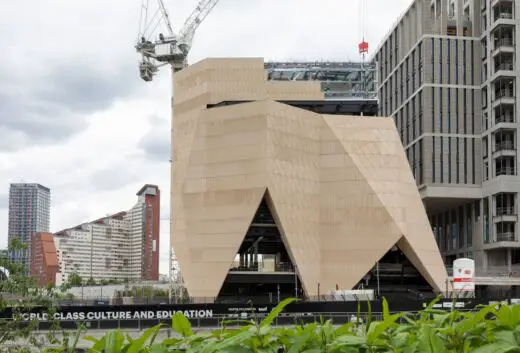 photo © Victoria and Albert Musuem, London
More London Architecture News online soon!
**************************
London Architecture News Archive
London Architecture News 2021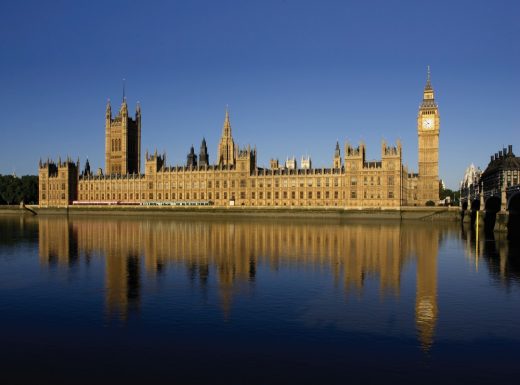 photograph © UK Parliament
1 Jan to 30 Sep 2020:
All of 2019:
**************************
More London architectural news welcome – send content to info(at)e-architect.com
Location: London, England, UK
Buildings in the UK Capital City
London Architecture Walking Tours by e-architect
London Skyscraper Buildings – alphabetical list
Buns From Home, Sloane Square London Bakery
Buildings / photos for the London Building News – Built Environment in the UK Capital City on e-architect page welcome.