Liverpool building news 2023, Merseyside design proposals images, Northwest English property projects, Architects
Liverpool Building News
New Property Developments in Merseyside: Northwest England construction and built environment, UK
post updated 25 October 2023
Liverpool Architecture Designs – chronological list
Liverpool Architecture News
Merseyside Architecture Designs – latest additions to this page, arranged chronologically:
25 Oct 2023
RIBA North exhibition, Mann Island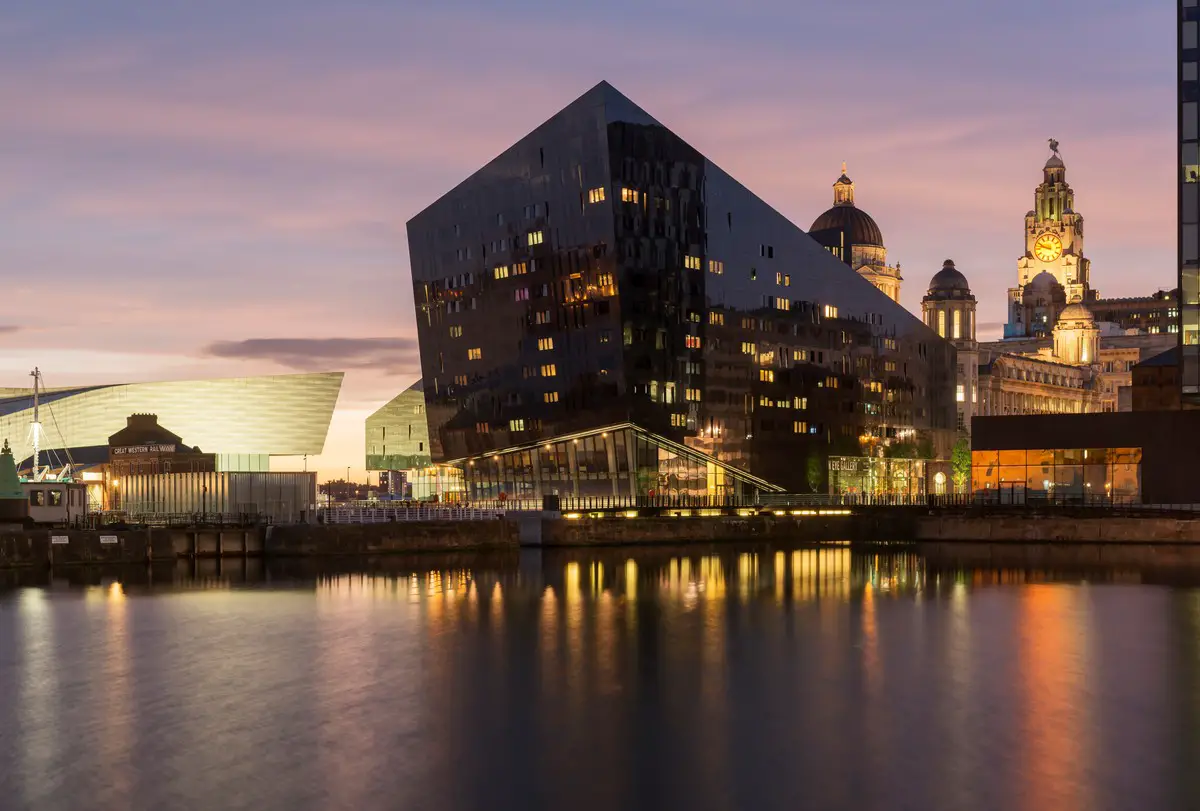 photo © Peter Mullin
RIBA North exhibition
Opening this week, on Friday 27 October, the free exhibition marks the revival of RIBA North – a world-class architecture centre that has been closed since the pandemic – and the official start of a new partnership between RIBA North and Tate Liverpool.
5 July 2023
Liverpool Townhouse Competition Winner Announced
Harrison Stringfellow Architects win First Prize: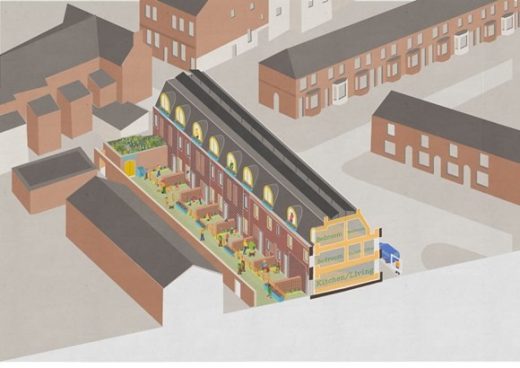 image courtesy of architects practice
Steve Rotheram, Mayor of the Liverpool City Region, has announced the winners of a competition to transform vacant terraces in Liverpool.
The Liverpool City Region Townhouse of the Future Competition was launched in 2021 to showcase how design can transform the built environment, activate residential properties, and bring communities back to life.
The 2023 competition was organised by the Liverpool City Region Combined Authority and the City Region Design Champion, Paul Monaghan, with the support of Liverpool City Council and housing and regeneration group, Torus.
Architects from the Liverpool City Region and Warrington were invited to submit innovative design solutions to refurbish a row of eleven vacant terraced houses in the Wavertree area of the city. The proposals were required to prioritise Mayor Rotheram's net zero by 2040 target and Lifetime Homes standards as part of the residential redevelopment.
Harrison Stringfellow Architects was named First Prize winner, for their 'Liverpool School of Building' concept which combined training in green skills for individuals with a sensitive redevelopment, to improve social, economic, and environmental sustainability.
Judge Isabel Allen, Editor of Architecture Today, commented that the design tackles "the tricky issue of how to address historic residential stock when the land value is too low to absorb the costs associated with refurbishment", and noted the way in which the project combines an enjoyment of the historic façade through repurposing the ground floor bay window as the main entrance with a strategy of using MMC to create modern well-insulated homes.
Commenting on the awards, Mayor Steve Rotheram said:
"We challenged some of the most creative and forward-thinking minds in architecture to design a more sustainable way of living in a modern, 21st century city region like ours – and the results have been incredible! As a former brickie, I know how complex a project like this can be and I take my hat off to all the entrants for the innovative designs and solutions they've come up with.
"The winning design had sustainability at its heart – and that's going to be vital if we're serious about hitting our ambitious target to reach net zero by 2040 – at least a decade before national government targets.
"Currently, nearly a third of all our region's carbon emissions come from domestic properties and, despite the millions we're investing into my robust retrofitting programme, we know there's still a lot more work to do to make all our homes cheaper and easier to heat – without heating the planet too.
"Innovative solutions like this one will not only have a massive part to play in helping us to keep our domestic emissions down – but in protecting and enhancing our area's precious architectural heritage for future generations as well."
Second place was awarded to Mors + Harte Architects, whose design focussed on homes that had ample access to outside space and structures that could adapt over time, to accommodate occupants' evolving needs over a lifetime. Judge Mairi Johnson, Director of Major Projects, National Museums Liverpool considered this entry "the best of several schemes that inserted an internal courtyard into each dwelling". Group D Architects' submission 'Homes for the Community' was Highly Recommended, for its approach to multi-generational living supported by community amenities.
The judging panel, which included a range of high-profile figures from the built environment industry, welcomed the breadth of design ideas and creative solutions that local architects proposed. The full judging panel included:
• Sarah Allan, Head of Architecture, Department of Levelling Up, Housing and Communities.
• Isabel Allen, Editor, Architecture Today
• Christopher Bowen, Managing Director, Torus
• Jonathan Falkingham – Urban Splash
• Mairi Johnson, Director of Major Projects, National Museums Liverpool
• Muyiwa Oki, RIBA President Elect 2023-25
• Paul Monaghan, Founding Director, Allford Hall Monaghan Morris, Liverpool City Region Design Champion
Paul Monaghan, Founding Director, Allford Hall Monaghan Morris, and Liverpool City Region Design Champion, said:
"This year we specifically opened this competition to Liverpool and Warrington based architecture studios, who can combine their design expertise with a deep understanding of the local community, to help shape the future of sustainable, residential development."
The Liverpool City Region Combined Authority team will promote the design with the aim of securing the opportunity to deliver the designs and collaborate with Liverpool City Region Housing Associations on future commissions.
Liverpool Building News for Winter & Spring 2023
25 + 24 Apr 2023
Red Deer X Kinrise – Martins Bank Renovation News


image courtesy of Kinrise
Martins Bank Liverpool Building Renovation
Upon completion in 2024, the historic Grade II* listed building will house community-focused spaces, F&B and 140,000 sqft of sustainable Grade-A offices. Alongside beautifully designed workspaces unlike anything else in the city, Kinrise plans to create welcoming, publicly-accessible spaces within the spectacular former banking hall on the ground floor of the building.
7 Feb 2023
Cavendish Waters Apartment Development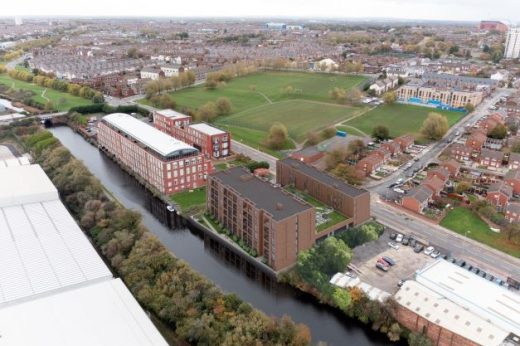 image courtesy of Integritas Property Group
Ethical developer Integritas Property Group gets go ahead from Liverpool City Council for £13m Commercial Road 70-bed apartment development.
It's kick off time again for Liverpool's premier ethical developer, Integritas Property Group (IPG), as it gets the green light from Liverpool City Council to proceed with its latest stylish development, Cavendish Waters.
Designed by Snow Architects, the Commercial Road site comprising 70 apartments of 1, 2, & 3-beds over two blocks is within 15 minutes' walk from the new Everton FC stadium and adjacent to Tobacco Wharf and the Leeds and Liverpool canal.
Offering a total of 70 apartments, with 39 residential visitor parking spaces and three disabled spaces on the ground floor, some apartments will be situated canalside enjoying an uninterrupted view of the canal. Prices start from £160,000.
Liverpool welcomed over 67m visitors to the region in 2022 – a 5% increase from the previous year – yet has lower entry prices for those seeking to get on the property ladder.
"With Bank of England interest rates on the rise, this makes these apartments an attractive proposition both for buyers and for investors who can expect a projected rental yield of 6% per annum," says Mitchell Walsh, managing director, Integritas Property Group.
"The approval of full planning permission for our latest residential development in such a prestigious and sought after location is testament to the high standards of building design and construction that we adhere to, putting people first. Located near to both the waterway and the new Everton FC stadium makes it a highly prized location and, as such, we expect to see high demand," adds Walsh.
All apartments will be accessible and adaptable with at least 10% to allow for simple adaption to meet the needs of occupants who use wheelchairs. The exterior of the property will be built of brickwork with grey aluminium windows with flush casement, grey spandrel panels, colour to match windows, mild steel balustrade to balcony areas and powder coated aluminium window surround.
About Integritas Property Group
Integritas Property Group is an ethical property developer based in the Northwest, priding itself on a people-first approach to property development. Led by managing director, Mitchell Walsh, the company has a wide property portfolio — ranging from bespoke city-centre apartments to student accommodation.
Liverpool Building News in 2022
Contemporary Liverpool Architectural News and construction updates on e-architect:
26 Sep 2022
Stanley Dock Pumphouse Restaurant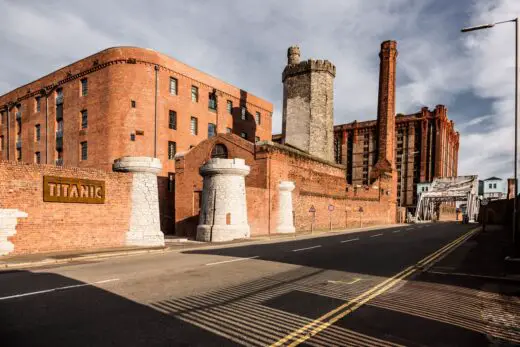 images by Casa E Progetti / Stanley Dock Properties
Stanley Dock Pumphouse Restaurant
Liverpool City Council have granted planning permission for a new £120 million 200-seat super-restaurant in Liverpool, which will be the city's finest waterfront restaurant. Stanley Dock Properties has been granted detailed planning consent from Liverpool City Council to transform the historic Grade II* listed Victorian Hydraulic Pumphouse Station in Stanley Dock into Liverpool's finest new luxury waterfront restaurant.
30 June 2022
Liverpool Slavery Museum Building Renewal
Design: Adjaye Associates and Ralph Appelbaum Associates
The competition to design a 'radical and brave' transformation of Liverpool's International Slavery Museum and neighbouring Maritime Museum has been won by Adjaye Associates and Ralph Appelbaum Associates.
The two design practices beat Haworth Tompkins with JA Projects, Feilden Clegg Bradley Studios and Heneghan Peng Architects with Droo Architects to win the commission for the National Museums Liverpool (NML) £57 million project. Adjaye Associates are to lead on architectural design, whilst Ralph Appelbaum Associates will lead on the exhibition design.
The two museums both occupy a Grade I-listed former warehouse known as the Hartley Pavilion on Liverpool's historic waterfront. The project will improve exhibition spaces and circulation across the two museums.
It will also form a new community space and entrance to the International Slavery Museum inside the neighbouring Grade I-listed Martin Luther King Jr Building. The latter structure will be connected to the Hartley Pavilion with a first-floor pedestrian bridge.
Liverpool Building News in Winter & Spring 2022
27 Apr 2022
The Old Library
Design: OMI Architects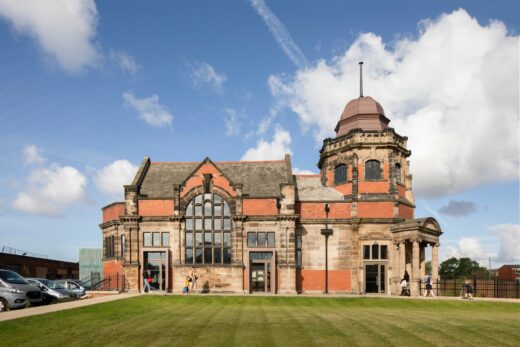 photo © Paul Karalius
The Old Library, Liverpool Building
This much-loved community asset closed in 2006 – had fallen into a state of neglect and disrepair, on 'Buildings At Risk' register.
More Liverpool Building News and new construction design updates on e-architect soon
Liverpool Building News 2021
21 July 2021
Liverpool stripped of UNESCO World Heritage status
Liverpool has been stripped of its World Heritage status after a UN committee found developments threatened the value of the city's waterfront, reports the BBC News. The decision was made following a secret ballot by the UNESCO committee at a meeting in China.
UNESCO had said that the developments, including the planned new Everton FC stadium, had resulted in a "serious deterioration" of the historic site. The decision was described as "incomprehensible" by the city's mayor.
"Our World Heritage site has never been in better condition having benefitted from hundreds of millions of pounds of investment across dozens of listed buildings and the public realm," Joanne Anderson said. The decision comes a decade after UNESCO last visited the city to assess building developments in the city centre.
Liverpool becomes only the third site to lose its World Heritage status since the list began in 1978. The other two were Oman's Arabian Oryx Sanctuary in 2007 and the Dresden Elbe Valley in Germany in 2009.
A total of 20 votes were cast with 13 in favour of deleting the city, 5 against the proposal and 2 ballot papers being invalid.
20 April 2021
ELEMENT – The Quarter is the first eco-development in Liverpool and the first project under the ELEMENT brand. Made up of a mixture of unit types, this development ideally targets both young professional and postgraduate renters living, working, and studying in Liverpool. The project will extend across approximately 1.68 acres and occupy a prominent spot in the city.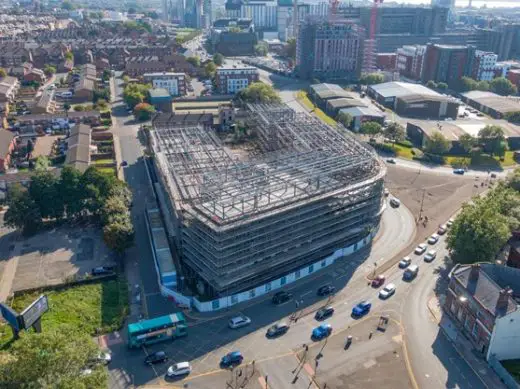 The Quarter will consist of spacious layouts, avant-garde designs and stylish fixtures and fittings, and as the UK's first eco-living concept, Element developments promote a new eco-friendly way of living, incorporating sophisticated low-carbon smart technology to keep a focus on sustainability.
The low carbon concept features eco-lighting, eco-heaters, solar panels, strict recycling policies, and even the ability to collect rainwater to aid in plumbing. With Liverpool property prices expected to rise significantly over the coming years, property investment company RWinvest is excited to be part of this fantastic development before prices grow.
More Liverpool Building News online here soon
Liverpool Building News 2020
7 Oct 2020
Planning For New Residential Development At Peel L&P's Liverpool Waters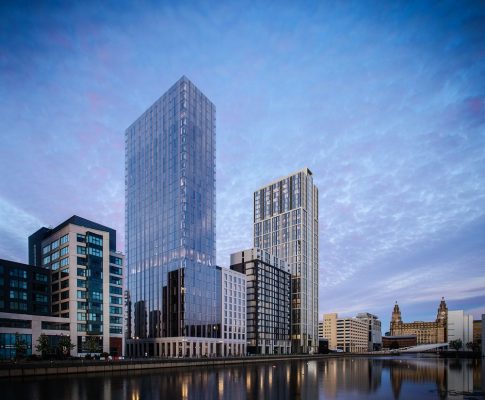 image courtesy of Peel L&P and Your Housing Group
Patagonia Place Liverpool Waters Property
The development will consist of 278 homes and marks the fifth residential development at Princes Dock, one of five neighbourhoods at the £5 billion waterfront development.
29 June 2020
Clatterbridge Cancer Centre in Liverpool
12 June 2020
The new Clatterbridge Cancer Centre, Aintree University Hospital, Lower Lane
Design: BDP, Architects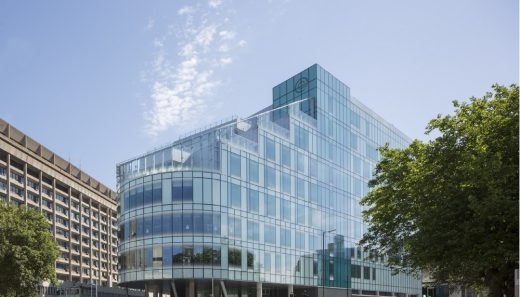 photo : Paul Karalius
The Clatterbridge Cancer Centre, Aintree
The maritime city of Liverpool has a striking new form on the city skyline, that of the curving prow of CCC-L, which has prompted its nickname of The Liner.
5 June 2020
Plaza 1821 at Liverpool Waters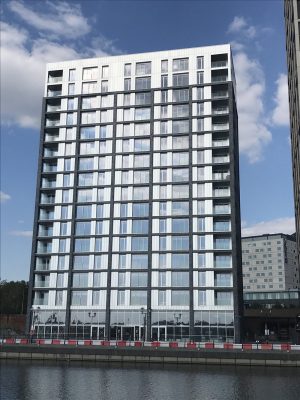 image courtesy of Peel L&P
Plaza 1821 Liverpool Waters Property
The next phase of residential development at Princes Dock, part of Peel L&P's Liverpool Waters, has opened its doors to residents, as property company Redwing nears completion of its £21 million residential development, Plaza 1821.
More contemporary Liverpool Building News on e-architect soon
Merseyside Property Updates 2019
30 Sep 2019
A lovely photo of the Mann Island building taken last night by Matthew Emery: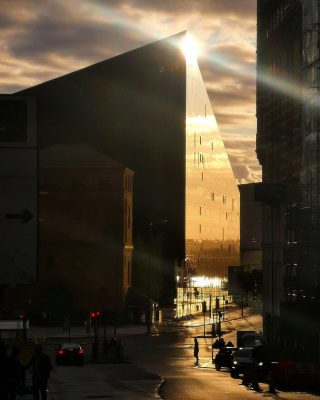 photo © Matthew Emery
4 Sep 2019
The Royal Liver Building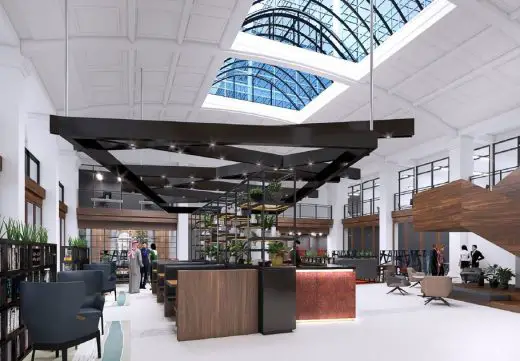 image courtesy of architects
The Royal Liver Building
27 July 2019
Grimshaw Architects to speak at inaugural RIBA + VitrA Talk at RIBA North
Leading bathroom brand VitrA is delighted to announce the first RIBA + VitrA Regional Talk at RIBA North with Grimshaw Architects. Part of VitrA's continued partnership with the Royal Institute of British Architects (RIBA), the talk will be taking place on Thursday 1st August at the RIBA North offices in Liverpool:
RIBA North News
20 Mar 2019
Paddington Village masterplan, Liverpool, Northwest England, UK
Design: Ryder Architecture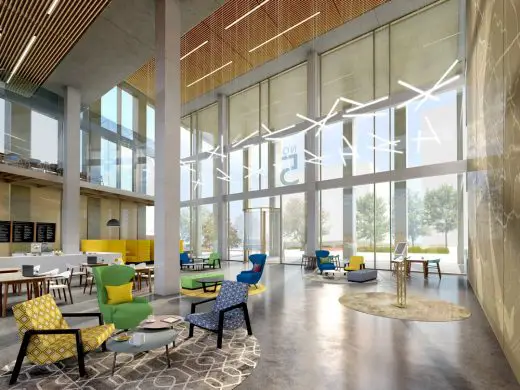 image Courtesy architecture office
Paddington Village Masterplan News
A £30m office scheme is the third plot to be announced by the practice as well as coordinating the wider site regeneration.
8 Mar 2019
Groundbreaking construction hub launched to build future workforce News
The City of Liverpool College has been awarded £500,000 by the Government's Construction Skills Fund to create Liverpool's first on-site 'Construction Hub', which will bridge the gap between skills training and employment in the construction industry.
The college will be working in partnership with Liverpool Waters, Peel Land and Property's £5 billion waterfront development scheme, to bring the hub to the currently disused Collingwood Dock.
The Liverpool Waters project includes the development of numerous residential, commercial and leisure facilities across five distinct neighbourhoods, starting at Princes Dock and travelling north to Northern Docks.
With the creation of 9,000 homes, 315,000 sqm of business space, a Cruise Liner Terminal, an Isle of Man Ferry Terminal and an accompanying hotel, the demand for skilled construction workers in Liverpool will be greater than ever.
By working together, The City of Liverpool College and Liverpool Waters will cater to this demand by providing unemployed adults and young people not in education or training (NEET) with work ready skills to enter jobs within Liverpool's growing construction industry.
Work is now underway to create the portable facility at Collingwood Dock, part of the Liverpool Waters site, which will consist of three separate areas, two of which will be used for teaching space, with the third used for welfare and office space. In addition, the hub will provide the opportunity for college students to receive practical, work ready site-specific training in a real construction site environment.
The Hub will be open to unemployed people and young people who are NEET seeking a job in construction. The project will also provide taster opportunities to people in declining industries and in under-represented groups in the sector to promote construction as a career option.
Learners will have access to skills training to make them work ready for the construction industry. This includes access to site ready training, CSCS cards and ACS Gas Accreditation. The Hub will also provide a gateway to construction qualifications and at all levels and apprenticeships up to degree level.
Employers working with the Hub will have direct access to the college's extensive work ready and motivated talent pool to support their recruitment needs.
15 Jan 2019
Urban Splash News
Urban Splash are working with developers Peel for the first time in 2019, establishing a joint venture which will bring 347 of their modular homes to Merseyside as part of a residential quarter within the Wirral Waterside development. You can register your interest for the first homes now.
More contemporary Liverpool Building News online here soon
Liverpool Building News 2018 Autumn to Winter
29 Sep 2018
Old Library, Lister Drive, Tuebrook
Design: OMI Architects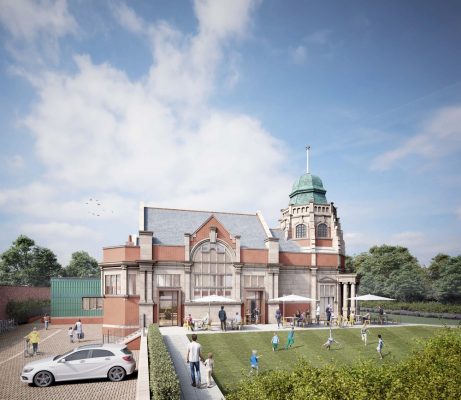 image Courtesy architecture office
Old Library Liverpool
Work to transform the Grade II listed Andrew Carnegie Library in the Tuebrook area is to start in early 2019. The dilapidated building will be transformed into a new community hub offering childcare, rentable meeting space, hotdesking, heritage activities, an events venue and a wide range of training and volunteering opportunities for local people.
29 Sep 2018
Partnership between Liverpool Waters and The City of Liverpool College
Liverpool Waters, the £5 billion regeneration project, and the city region's biggest college, The City of Liverpool College have announced a partnership that will provide local students with apprenticeship opportunities on the project's various developments.
Liverpool Waters which is owned and managed by Peel Land and Property, will regenerate over 60 hectares of Liverpool's dockland, which spans over 2.3 kilometres of waterfront, starting at Princes Dock and heading towards North Liverpool.
With multiple developments already taking shape, including the residential apartment buildings Plaza 1821 and The Lexington at Princes Dock, as well as international developer Romal Capital's Quay Central at Central Docks, the demand for skilled apprentices is increasing at a rapid rate.
By forming this partnership, Liverpool Waters' development partners will have access to The City of Liverpool College's skilled apprentices, who will in turn benefit from working on one of the biggest regeneration projects in Europe.
More Liverpool Building News online soon
Liverpool Building News 2018 Winter to Summer
2 Jun 2018
The Maritime Knowledge Hub
Design: Schmidt Hammer Lassen Architects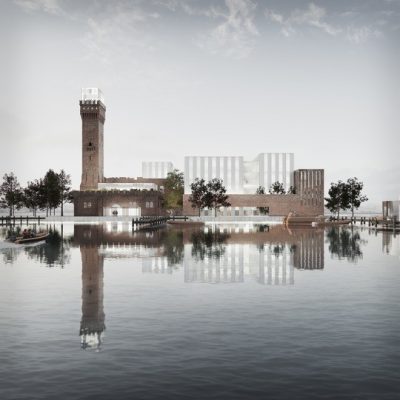 image Courtesy architecture office
The Maritime Knowledge Hub
The Maritime Knowledge Hub is one of the most important elements of the entire Wirral Waters regeneration project that will transform the left bank of the River Mersey into an internationally recognisable destination.
4 May 2018
New Visuals of Liverpool Waters Waterfront Development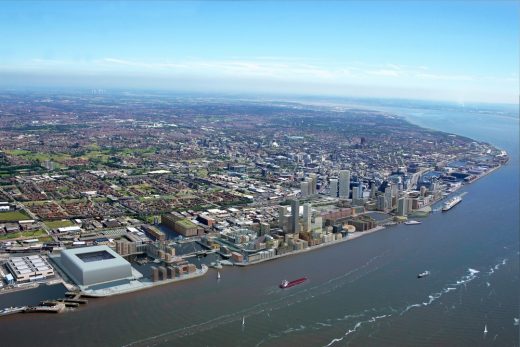 image courtesy of Liverpool Waters
Liverpool Waters Development News
New visuals for the £5 billion Liverpool Waters project, which will transform Liverpool's Waterfront, have been released to show how the 60-hectare development will look once completed.
25 Apr 2018
12 Princes Dock, Liverpool Waters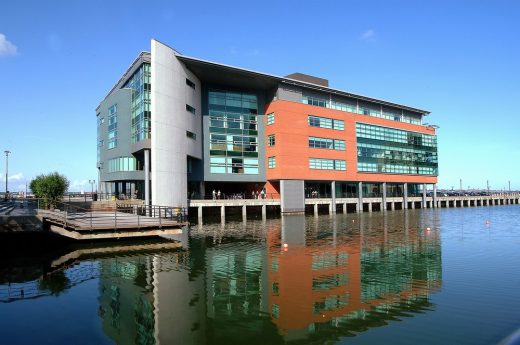 photo courtesy of Liverpool Waters
12 Princes Dock Liverpool Waters News
Novo signs a five-year lease of 2,500 sq. ft. at No. 12 Princes Dock, Liverpool Waters.
6 Apr 2018
Liverpool Waterfront Regeneration Event
Professionals gather in Liverpool to discuss waterfront regeneration
Built environment professionals gathered at RIBA North in Liverpool for an event focused on the regeneration of waterfront environments through urban and landscape design.
Part of the Albert Dock InterPro175 lecture series, and organised on its behalf by Landscape Institute and Urban Design Group, speakers were Pete Swift – partner, landscape architect and urban designer at Planit-IE; Ben Palmer – director and landscape architect at Optimised Environments (OPEN); Peter Siöström – programme director at Sustainable Urban Design Master Program, Lund University, Sweden; and Ashwin Karjatkar – part of the design team at Municipality of Gothenburg. Executive director at Turley and visiting professor at Liverpool University, Stephen Gleave, acted as chair for the event.
InterPro175 seeks to celebrate Albert Dock as an exemplary heritage-led regeneration project, acknowledge the range of built environment professionals involved in its continuing success, look to the future and the lessons learnt, and examine a range of comparison projects.
The latest event was the fourth in the series so far, part of Albert Dock 175 – a robust strategy that will assert the Dock's position as a world-class, leisure destination, counting up to a year of celebration in 2021 – 175 years since the Dock was officially opened by Prince Albert.
Sue Grindrod, chief executive of Gower Street Estates, freeholders of Albert Dock, said:
"The InterPro175 lecture series was set up to examine the regeneration of Albert Dock and highlight the significant impact it continues to have on the wider city region and internationally. It remains an important element of Albert Dock 175, never more so now as we enter a new and exciting chapter in the Dock's life where serious investment will dramatically transform the infrastructure of the Dock making it fit for the visitors of tomorrow.
"It is wonderful to see the series go from strength to strength, attracting the finest speakers from the built environment, and influencing debate and discussion around waterfront planning and regeneration.
"A special thank you must go to our curators for this particular lecture – Landscape Institute and Urban Design Group – and all our partners for their continued support for the series."
Spokesperson for Urban Design Group NW, said:
"The UDG NW are really pleased to be involved in the InterPro175 lecture series, celebrating the life and regeneration success of Albert Dock and exploring the role that responsive place-making had to play in its success.
"The role of landscape architecture and urbanist place-making cannot be underestimated in its level of contribution to the successful regeneration of Albert Dock. It was fantastic to hear from the designers who had worked on the Dock's public realm and how their passion and vision helped to create an internationally renowned visitor destination. The comparisons and insights from our speakers, both from the UK and Europe brought to light the significant challenges that waterfront dockland regeneration can bring and how they can be overcome. We're delighted to be able to compare the success of the Albert Dock regeneration against some of the leading dockland regeneration projects across Europe.
"We would like to extend a special thank you to our sponsors Optimised Environments and Vestre who kindly supported the event and we're looking forward to discovering the next interesting piece of the story of Albert Dock's successful revival journey."
At the event, Pete Swift gave a fascinating talk focused on Planit-IE's ambitious masterplan for Albert Dock, which sets out a vision which will revitalise the historic landmark through new public realm proposals and the creation of a new, gateway into the Dock, and improve the overall visitor experience.
Ben Palmer frequently leads OPEN teams, collaborating on a variety of projects including Manchester Museum, the £11m Foster + Partners Quartermile Masterplan in Edinburgh, and most recently acted as the project director on the V&A Museum of Design Dundee public realm. Ben discussed the regeneration of the Dundee waterfront, place-making and the technical challenges they encountered, as well as drawing out potential comparisons with the regeneration of Albert Dock.
Peter Siöström shared with the audience his expertise and interest in sustainable environments, and how Albert Dock can learn from other successful waterfront regeneration projects in Scandinavia – namely Western Harbour, Malmo, and North Harbour, Copenhagen.
Ashwin Karjatkar's is currently working on the largest urban development project in Scandinavia – RiverCity Gothenburg. Ashwin's presentation explored the redevelopment of Frihamnen, a former working dockland area of Gothenburg, that will become a new city district and a test arena for various design alternatives including ambitious social, environmental and traffic strategies.
Join in the discussion on Twitter @Interpro175 #Interpro175
6 Apr 2018
ArchitEx 2018
Exhibitors, 26 speakers, 15 supporting trade associations, 20 media partners and the 1,000+ registered delegates / visitors have already confirmed their attendance at ArchitEx 2018 – the 3rd free-to-attend Annual Exhibition, CPD Certified Conference and Networking Reception – the UK's leading Architecture & Building Design event.
Many of the leading companies in Architecture and Building Design from around the UK, including 2017 RIBA Stirling Prize Winners, will be in Liverpool next week, and will offer something for everyone involved in the industry.
17 Mar 2018
Albert Dock Welcome Pavilion
Design: K2 Architects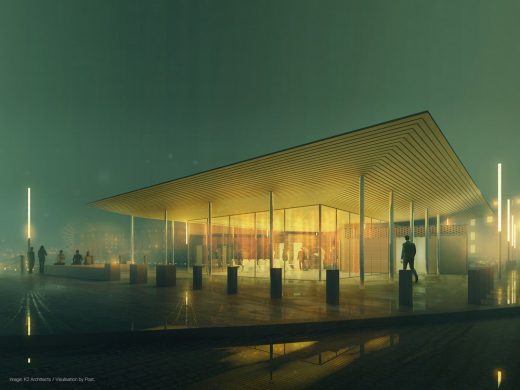 Visualisation : 1 WEB
More at Albert Dock Welcome Pavilion Building
A planning application for a new Welcome Pavilion to be built at Albert Dock Liverpool has been submitted to Liverpool City Council by Gower Street Estates, for a glass structure on Salthouse Quay. It is part of the first phase of a masterplan to upgrade the attraction to meet the evolving needs of future visitors to the Grade I listed estate.
5 Mar 2018
Collingwood Dock Development News
A planning application has been approved for the placement of eight former shipping containers at Collingwood Dock, which will be transformed into a new heritage trail visitor centre highlighting the long and illustrious history of the north Liverpool and Bootle docks.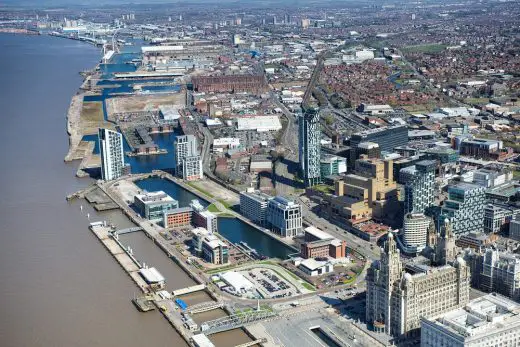 image courtesy of Peel Land and Property (Ports) Limited
More at Liverpool Waters Building News
3 Mar 2018
The Cunard Building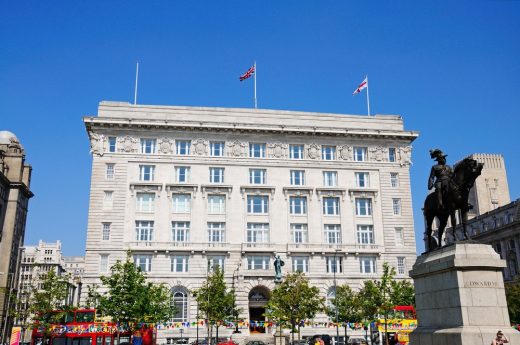 photograph courtesy of Sika
The Cunard Building
Refurbishment and conversion of this iconic Grade II-listed building. Built in 1917, the six-storey construction not only provided sanctuary as a Second World War air-raid shelter, its dockside location also made it an ideal site for ship building blueprints and luggage storage.
More current Liverpool Building News online soon
Merseyside Architecture Updates Summer to Winter 2017
22 + 21 Dec 2017
Strand Plaza Development
Planning granted for Liverpool waterfront super-apartments
Conditional planning permission has been granted for a two-storey rooftop extension to Strand Plaza, the luxury apartment development on Liverpool waterfront.
Councillors at Tuesday's planning committee voted unanimously to extend the total number of apartments from 123 to 135 with the additional 8 apartments housed in a two-storey rooftop extension, and a further upper ground floor extension on Moor Street providing an additional three apartments. This takes planning permission for Strand Plaza to a total of 135 apartments.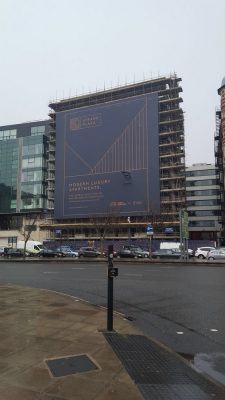 The existing concrete parapet will be replaced with a ninth storey, increasing the building's height by 1.8 metres. This will consist of six apartments, each with two bedrooms.
A further lightweight storey will be constructed to form the tenth floor, which will house two luxury penthouses, dubbed "super-apartments", each with outdoor terraces, and a square footage of 2153Ft2 and 2203Ft2 respectively. One of the penthouses has already been bought for £1.25m.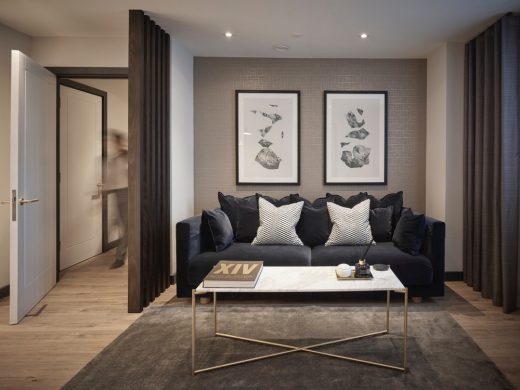 This top level will be set back from the current edges of the building to avoid overlooking or overshadowing nearby properties, affording privacy to both residents and neighbours. It was decided in the planning meeting that this "would not have a significantly greater impact on the Outstanding Universal Value of the World Heritage site, the Castle Street Conservation Area, or the Grade II* listed Albion House."
With an estimated Gross Development Value (GDV) of £28 million, Strand Plaza will be comprised of luxury studios alongside one and two-bedroom apartments, and will encompass views of the famous Three Graces: the Liver Building, the Port of Liverpool Building and the Cunard Building.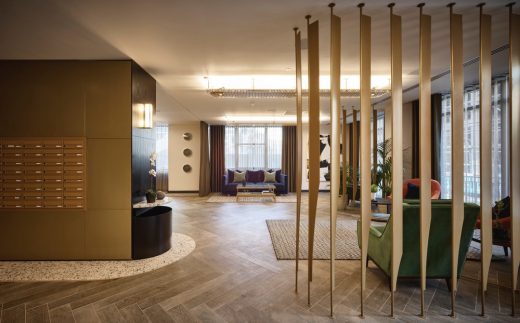 Primesite Developments, the Liverpool-based company behind Strand Plaza, expect building to be completed in Summer 2018. The development is one of the most sought-after in the city with half of the apartments already sold ahead of completion.
Bobbie Johnson, sales director at Primesite Developments, commented: "This latest planning decision is great news not only for Strand Plaza itself, but also for Liverpool waterfront. The UNESCO site is iconic, yet the eyesore building has stood empty for years – we're proud to be transforming it into some of the highest quality apartments in Liverpool. It is particularly challenging to develop sites of enormous significance, but when done sensitively and considerately, it becomes an asset to the surroundings."
He adds: "We believe that Liverpool is entering the next phase of luxury homes for the area, spurred on by the progression of these first super-apartments in the City. Just as important however are the first-time buyers with equally high standards and expectations. Strand Plaza provides for these also, with studios from £99,000. It is a new era for the quality of residential properties and we aim to exceed the high expectations of future residents, showcase the best views of the city, and most importantly turn a literal waste of space into something that brings huge investment and boosts regeneration in our hometown."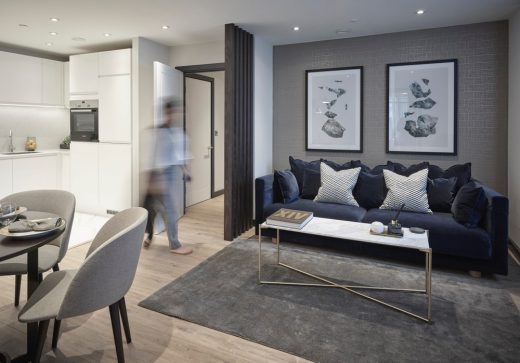 Primesite purchased the disused former Ministry of Defence building in January 2017, with works rapidly taking place over the year. The ground floor show apartment and reception were recently completed and are open for public viewing by appointment.
Strand Plaza is in close proximity to many of the city's amenities and attractions, including Liverpool One (0.2 miles) Albert Dock (0.3 miles), Baltic Triangle (0.4 miles) as well as easily accessible transport links in and out of the City Centre.
Conditional planning permission was granted at Liverpool City Council's Planning committee on Tuesday 19th December 2017.
About Prime Site Developments Ltd
Prime Site Developments Ltd is a Liverpool-based property developer that specialises in the luxury residential, care, and student sectors. Primesite has an extensive portfolio in development projects, from city centres to leafy suburbs. A family-founded company since 2002 that has since grown to a formal management structure and board, it is currently developing over 800 units in Liverpool City Centre alone.
Anyone interested in purchasing at Strand Plaza should contact the sales agent, Certa Invest on 0151 958 1201 or text STRAND to 66777.
21 Oct 2017
RIBA North News
RIBA North Events News
15 Oct 2017
New Cultural Building at Liverpool Waters
Final year architectural technology students from Liverpool John Moores University have been challenged to design a new cultural building at Liverpool Waters.
The Liverpool Waters masterplan includes proposals for a cultural building in the Central Dock neighbourhood and the students have been briefed to produce concepts for how this could look once it's developed.
More at Liverpool Waters
5 Sep 2017
Major Conference on Dementia-inclusive Design
A landmark national conference in Liverpool will explore how the design of buildings, places and spaces can exclude people with dementia.
As well as affecting the memory, dementia causes problems with how colours, patterns and textures appear so that people with the condition can have difficulties making sense of their surroundings. Better design can help make the environment less frightening and dangerous.
Doing Dementia Design will promote solutions to remove barriers to living well with dementia. The two day conference starting on Thursday 14th September 2017 is taking place at Liverpool John Moores University's John Lennon Art and Design Building.
Architects, developers, housing and care professionals, academics, students and local government officers will hear from a wide range of expert speakers and they will work together to produce ideas and proposals for improvements to the way places are designed.
Topics include research into home design, creating dementia-friendly neighbourhoods, government and council policies, latest technological innovations and implications for the arts and business.
People living with dementia and their family carers will play an important part in the programme, relating their own experiences of hazardous and dangerous situations.
A spokesman for organisers Liverpool Dementia Action Alliance said "This conference will be a challenge and an opportunity for everyone involved in decisions about the design of the built environment and how they affect people living with dementia. We hope it will play a major part in bringing about real change."
Liverpool John Moores University are hosting and supporting the event, at the John Lennon Art and Design Building on 14/15 September.
Other sponsors include Alzheimer's Society, Kier Construction and Mersey Care NHS Trust.
More modern Liverpool Building News online soon
Merseyside Property Updates Winter to Summer 2017
28 Aug 2017
Prescot Market Place Competition
The Royal Institute of British Architects (RIBA) and Knowsley Council have announced that Mark Wray Architects with Seed Landscape have won a competition to redesign Prescot Market Place, Knowsley in Merseyside.
8 Aug 2017
Planning Permission Granted for Plaza 1821 and Hive City Docks, Liverpool Waters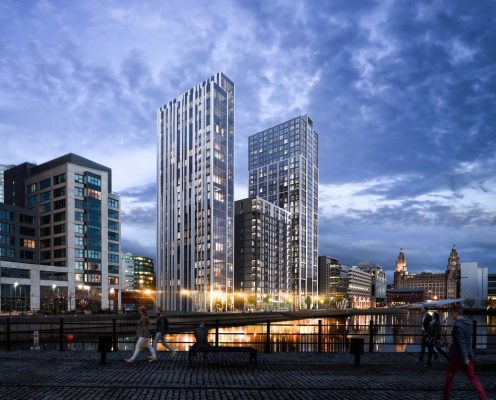 image from developer
Plaza 1821 and Hive City Docks Liverpool Waters Building
Liverpool Waters is set to welcome two new additions as planning permission has been granted for Peel Land and Property's Plaza 1821, being built for the Regenda Group, and Your Housing Group's Hive City Docks.
5 Jul 2017
Liverpool Waters Development News
Elite Synergy, have signed a ten year lease at No. 8 Princes Dock, Liverpool Waters.
The firm are relocating from their current offices in the Cotton Exchange on Bixteth Street.
No. 8 Princes Dock was refurbished by Chapman Taylor Architects, furniture consultancy company Form and fit-out contractor Jennor.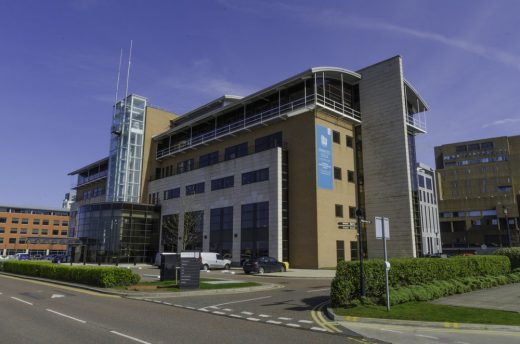 image courtesy of architects
Liverpool Waters Development News
4 Jul 2017
Liverpool UNESCO Status at Risk
Liverpool UNESCO Status Final Warning
'Final warning': Liverpool's UNESCO status at risk over docks scheme
This is the final warning shot," says Henrietta Billings, director of the campaign group Save Britain's Heritage, reports The Guardian. She's talking about Liverpool and the oversized buildings that are threatening to do a lot more damage to the city than just clog up its waterfront. "Losing world heritage status because of crass planning decisions would be an international embarrassment, as well as a hugely costly mistake."
Henrietta Billings wants the city planners of Liverpool to heed the warnings of UNESCO who have threatened to remove the city from its coveted list of world heritage sites unless it reconsiders the regeneration plans for its historic docks.
In it strongest warning to date, the international watchdog has announced that this could happen as early as 2018. If the site is struck off, it will only be the second such deletion in UNESCO's history.
The Liverpool Waters Development is singled out as the main culprit.
Billings identifies a trio of buildings as the principal "crass planning decision". The Guardian's architecture critic, Oliver Wainwright, describes them as "resembling a row of gaudy crystal ornaments".
The developers, Peel Group, advise that Shanghai was the model – notably the skyscrapers of Pudong. They were also inspired by Vancouver and Hong Kong.
source: Liverpool UNESCO Status at Risk – article in The Guardian
e-architect links below:
Liverpool Waters Central Docks News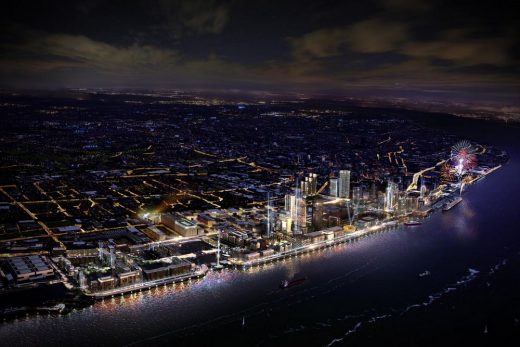 image from architect
Liverpool Waters Central Docks
Liverpool Waters Residential Tower for The Regenda Group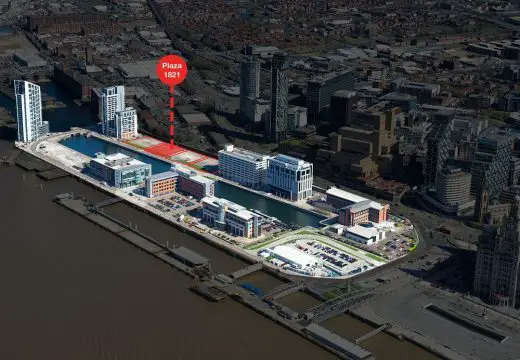 image from developer
Liverpool Waters Tower Building
2 May 2017
Liverpool Waters Development News
No. 8 Princes Dock at Liverpool Waters has been given a luxurious makeover after a project which saw landlords Peel join forces with Chapman Taylor Architects, furniture consultancy company Form and fit-out contractor Jennor.
Bespoke and highly crafted ceramic building components
24 Apr 2017 update: the deadline for applications has been extended to Monday 8th May 2017.
CALL FOR CERAMIC ARTISTS I ECAlab + RIBA North
A collaborative project for an exhibition organised by ECAlab at the RIBA North, with ceramicists, ceramic artists, and studio potters: the development of an exciting new exhibition, Moulding Futures, to be held at the RIBA North during September-December 2017.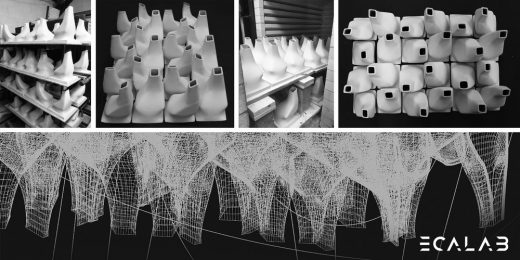 ECAlab (Environmental Ceramics for Architecture Laboratory) brings together ceramicists, architects, engineers, academics, manufacturers and leading professionals to explore the possibilities of ceramics in light control for architecture. They embrace the role of emerging digital technologies while working alongside ceramicists to explore the interpretative possibilities of traditional craft skills in contemporary architectural production. Since 2011, their work and ceramic prototypes have been presented, published and exhibited internationally. Collaboration, and working with a wide range of ceramic practitioners, is central to their philosophy and projects.
Mann Island – RIBA national architecture centre in Liverpool: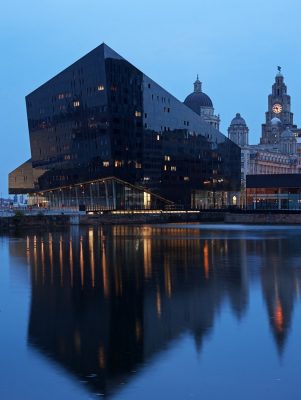 photo from architects
Mann Island Liverpool – 5 Jun 2016
1 Apr + 29 Mar 2017
New Bird Street and St Michaels II
Design: Tim Groom Architects
Tim Groom Architects receives planning for two apartment schemes in Baltic Triangle and Ropewalks, Liverpool
On 28 March 2017 Manchester-based architecture practice, Tim Groom Architects received planning approval from Liverpool City Council for two, separate residential schemes for property developer Iliad Group – New Bird Street and St Michaels II – located in The Baltic Triangle and Ropewalks areas of Liverpool respectively.
New Bird Street is a 156-apartment development. The design draws from the historical industrial use of the Baltic Triangle area and the many mills that occupied it.
New Bird Street Liverpool buildings: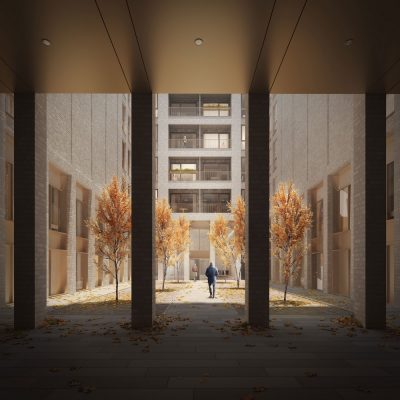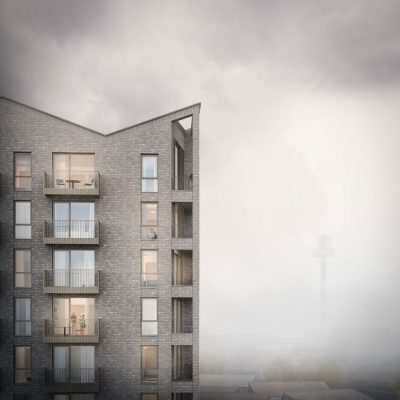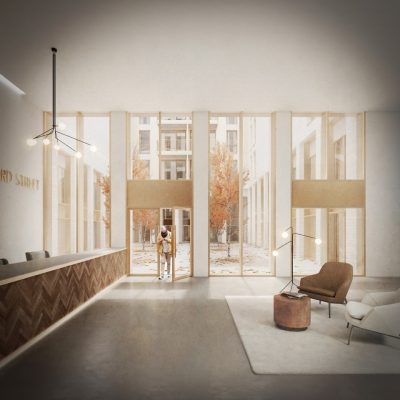 The building looks to restore the urban edge to the surrounding streets and sets up a perimeter block with an internal courtyard. The pitched roof form incorporated into the design is a distinctive element within the area both historically and now, through the modern industrial sheds of the Baltic Creative Units. The dense massing is broken down through a series of larger carvings creating external terraces and deep balconies.
The ground floor will be commercial space, specifically aimed at creative industries which looks to relate to the nearby Baltic Creative. The units will form a relationship with the internal courtyard creating a vibrant space for residents and commercial occupiers alike.
St Michaels II is the second phase of the St Michaels development and will act as an opening link from Bold Street, through the Ropewalks and ultimately to the Baltic Triangle and historic waterfront.
St Michaels II Liverpool development: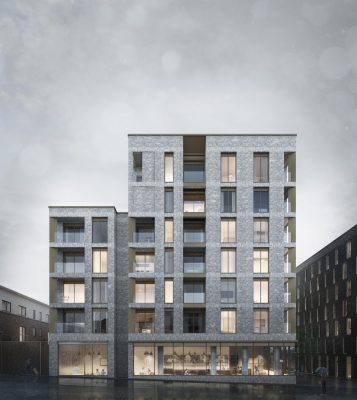 Comprising 120 apartments, the predominant material in St Michaels II is brick, which is synonymous with the Baltic Triangle. Significant details such as the entrance foyer will be accentuated with bronze aluminium, while the brickwork will comprise of two tones, with a warm buff/grey to the majority of the building and a darker grey/blue brick forming a plinth element to the lower portion of the blocks.
Tim Groom, Tim Groom Architects said: "The two schemes follow previous projects delivered by us for Iliad Group in the Baltic Triangle area. We've drawn upon the warehouse typography found within The Baltic Triangle and careful consideration has been given to the materiality of each scheme with particular attention being paid to detailed design and refined craftsmanship, building on the ethos of Iliad Group to provide high quality developments."
www.timgroomarchitects.com / @TimGroomArc
21 Mar 2017
University of Liverpool School of Management Building, Northwest England, UK
Design: Austin-Smith:Lord Architects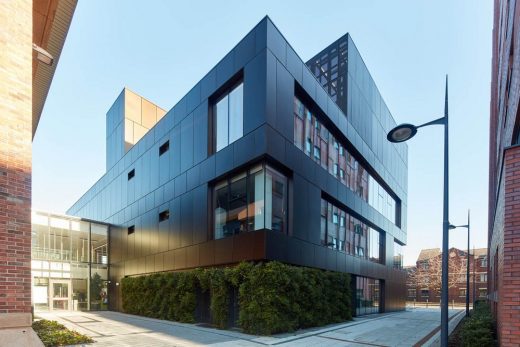 image courtesy of architects
University of Liverpool School of Management Extension
This highly sustainable, BREEAM Very Good building, is set back from the street, behind a formal landscaped zone. A green wall has been incorporated into the south west corner of the building at ground floor level to create a south facing courtyard.
16 Mar 2017
Four Bridges Quarter at Peel Holdings' Wirral Waters Masterplan
Design: OMI Architects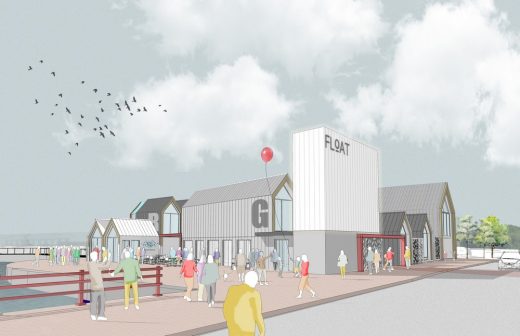 image from architect
Wirral Waters Building News
OMI Architects have been selected to advance their competition winning designs for a 'Pop Up' village at Egerton Square adjacent to Wirral Metropolitan College.
15 Mar 2017
Liverpool Waters Central Docks News
Liverpool Waters Central Docks
The first renderings revealed of the incredible new Central Docks neighbourhood at the property industry's premier annual event, MIPIM, in Cannes, as well as releasing eight new plots there for investor development.
The Central Docks neighbourhood will form part of this world class destination on Liverpool's iconic waterfront and is tipped to be one of the hottest property investments around, with places to live, work and unwind coming together to form a new 24-hour community.
22 Jan 2017
Ovatus Tower Buildings
Design: Hodder+Partners, Architects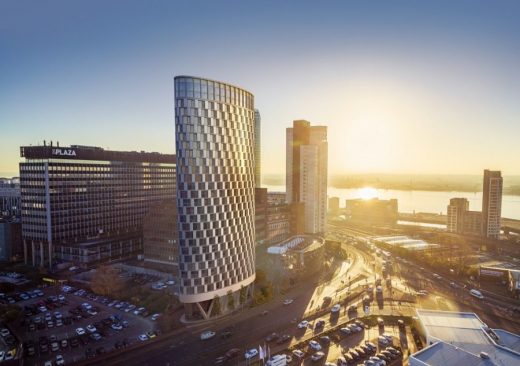 image from architect
Ovatus Tower Buildings
A planning application for a £35m 27-storey building, the first of a pair, was recently submitted to Liverpool City Council.
11 Jan 2017
Liverpool Waters Residential Tower for The Regenda Group
Liverpool Waters Tower Building
PEEL Land and Property is to develop a residential tower within Liverpool Waters for The Regenda Group, one of the region's leading housing providers.
Liverpool Architecture News – archive for 2010 – 2016
More items for this Liverpool building news post are welcome
Liverpool ONE : various architects – new photos
St Georges Hall Liverpool – Phase II Refurbishment
Merseyside Development News from 2008
More major property update items for the Liverpool Building News page are welcome.
Location: Liverpool, Merseyside, England, UK
Liverpool Architectural Walking Tours by e-architect
Other examples of Liverpool Architecture welcome: info(at)e-architect.com
Projects / photos for the Liverpool Developments News – Merseyside Architectural Projects page welcome.
Website: Liverpool