Scottish building news 2023, Architecture photos, Scotland property images, Architects design links
Scottish Architecture News
New Architecture Developments + Buildings in Scotland – Built Environment + Architects Updates
post updated 4 December 2023
Scottish Buildings News
This page contains a selection of major Scottish Architecture News, with projects arranged chronologically, latest first. Each architecture news item links to an individual project page. We've selected what we feel are the key Scottish Building News stories.
The focus is on contemporary Scottish buildings but we do post on changes to major traditional buildings in Scotland.
Scottish Architecture Designs – chronological list
Hawkins\Brown Architecture News – latest additions to this page, arranged chronologically:
4 December 2023
Edinburgh College of Art Buildings Refurbishment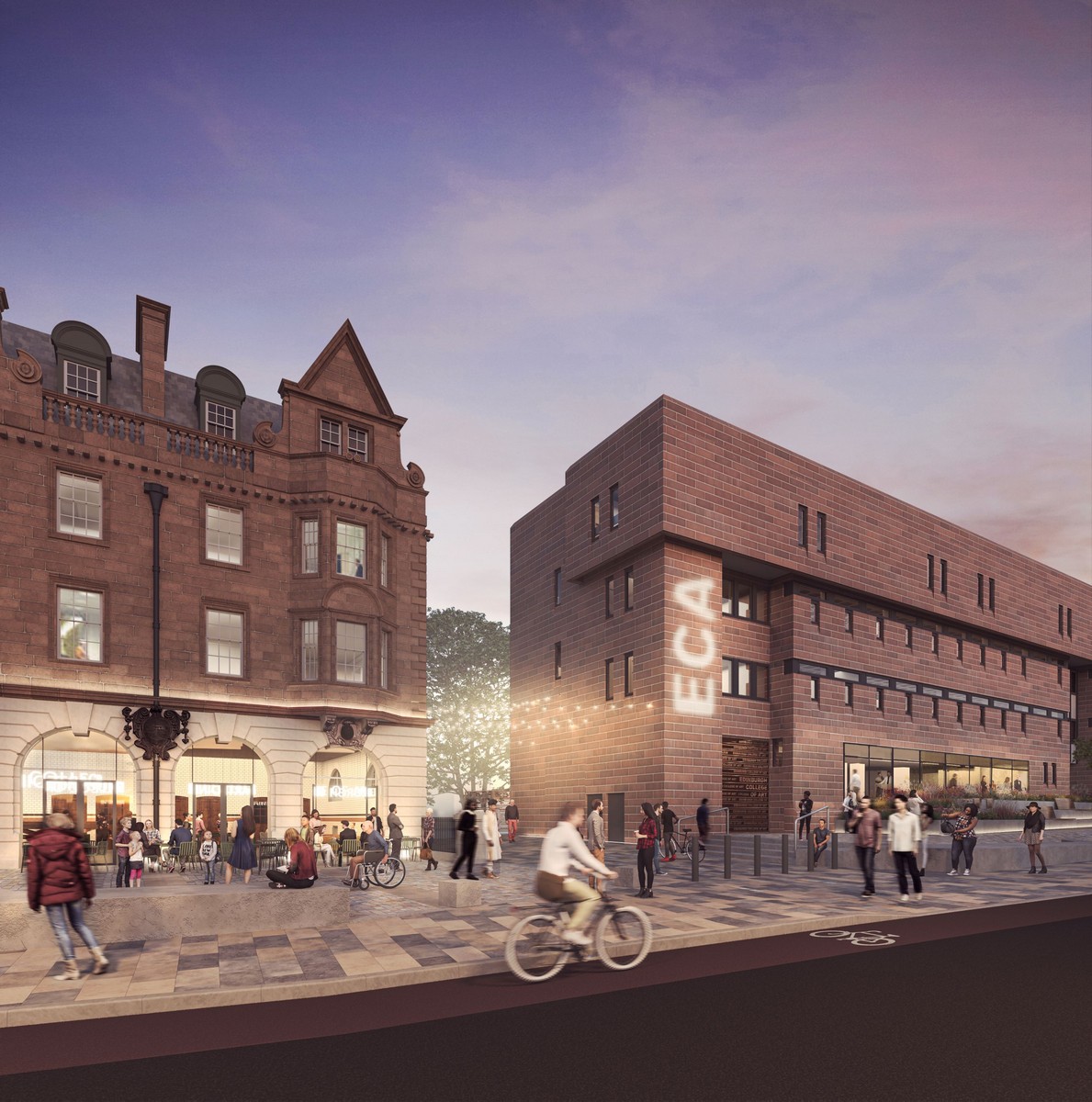 image © Hawkins Brown
Edinburgh College of Art Buildings Refurbishment
25 November 2023
Polwarth Terrace House, Eastfield
Design: DS Architecture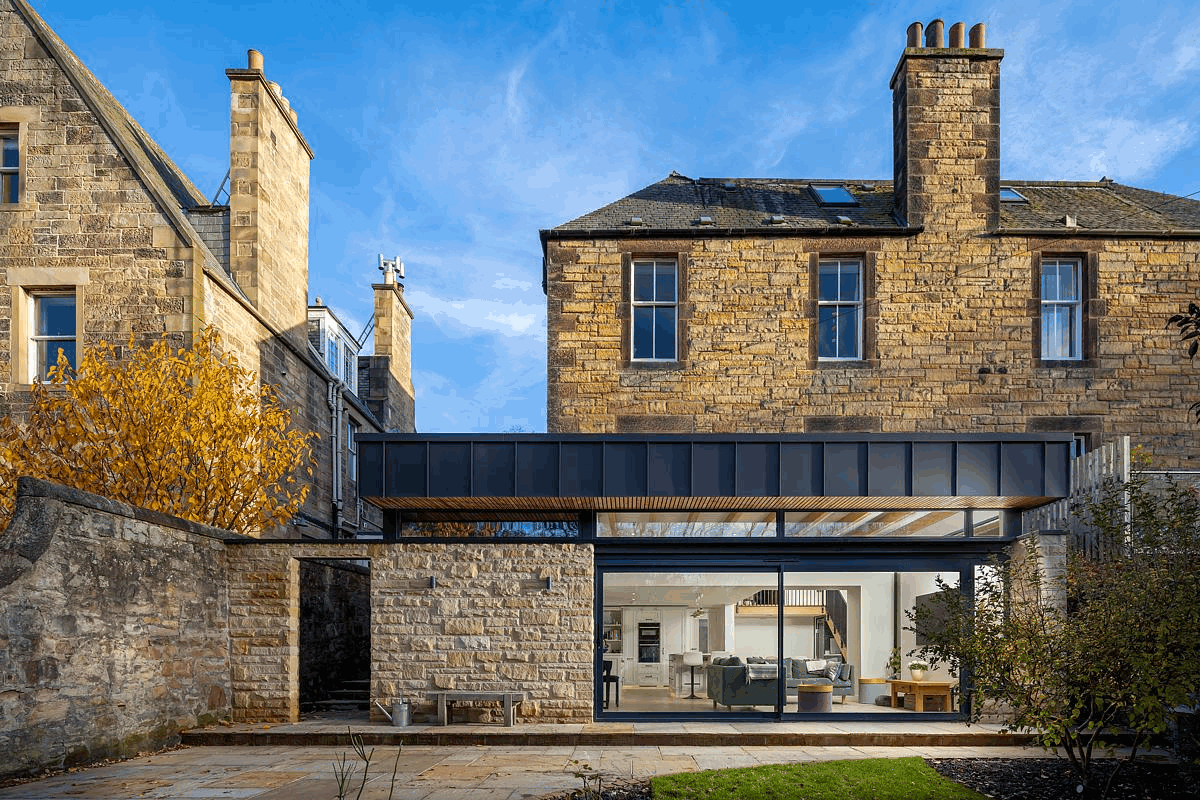 photo : Ross Campbell
Polwarth Terrace House, Edinburgh
Located at the heart of the Merchiston & Greenhill conservation area in Edinburgh's west end, Polwarth Terrace sits parallel to the Union Canal with each property facing the street and sitting across the natural slope that leads down towards the water.
29 September 2023
New Scottish galleries at the National, central Edinburgh, southeast Scotland
Design: Hoskins Architects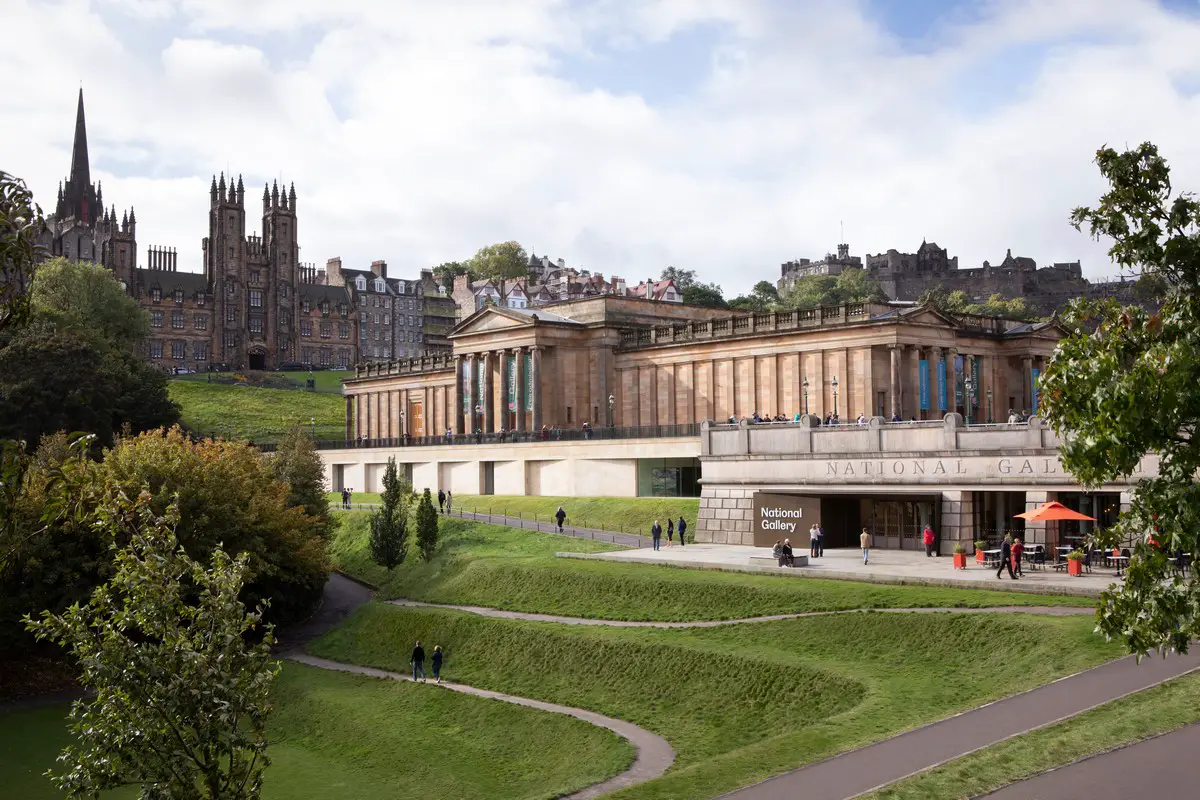 photo : dapple photography
New Scottish galleries at the National, Edinburgh
The National Galleries of Scotland is delighted to announce that the stunning new Scottish galleries at the National will open to the public this Saturday (30 September 2023). A free experience for everyone to enjoy, right in the heart of Edinburgh's city centre, the new Scottish galleries at the National showcase the very best historic Scottish art.
23 September 2023
Dumfries High School Building News
Dumfries High School Building News
hub South West has appointed Morgan Sindall Construction as construction partner with Ryder Architecture leading the design of the new school. Turner & Townsend have been appointed to deliver full cost management, project management and principal designer services for the project and Woolgar Hunter will lead on civil and structural engineering elements of the new school.
15 September 2023
Paisley Town Hall Regeneration
Architect: Holmes Miller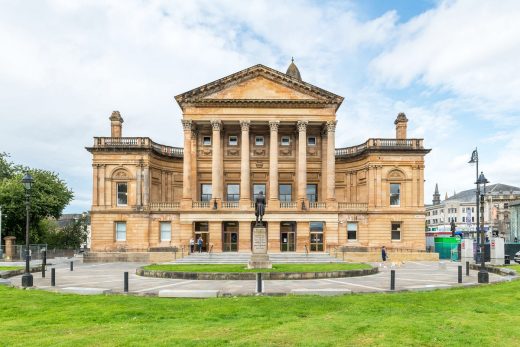 photo : Chris Humphreys
Paisley Town Hall Transformation
8 August 2023
Futures Institute at Dollar Academy, Clackmannanshire
Architect: Grimshaw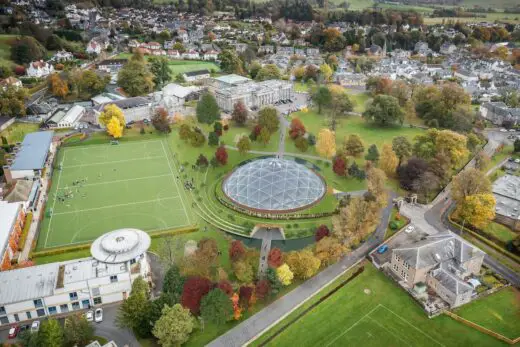 image Courtesy architecture office
Futures Institute at Dollar Academy
Dollar Academy has been granted planning permission from Clackmannanshire Council to build its pioneering Futures Institute, designed to provide a physical home for the school's progressive educational programme, the Futures Institute at Dollar Academy (FIDA).
24 July 2023
Bob Dylan Scottish Highland Estate, Nethy Bridge, Cairngorms National Park, the Scottish Highlands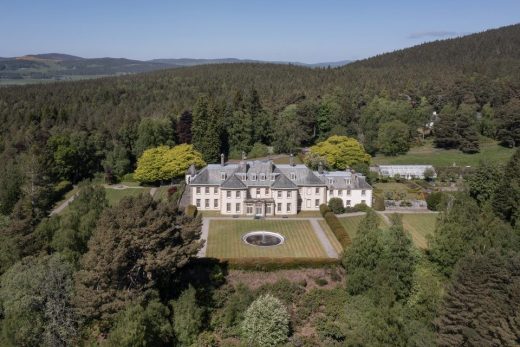 photo courtesy Knight Frank
Bob Dylan Scottish Highland Estate
Bob Dylan, one of America's greatest songwriters, rose to fame during the 1960s with such hits as "Blowin' in the Wind" and "The Times They Are A-Changin'." His songs captured the tumultuous spirit of the '60s and became anthems for the anti-war and civil rights movements. The winner of ten Grammy awards, an Academy Award, a Pulitzer Prize, and the Presidential Medal of Freedom, Dylan has sold over 145 million albums and performed over 3,000 shows.
3 July 2023
Trillium Cottage, Moray Coast, Banffshire, northeast Scotland
Design: DS Architecture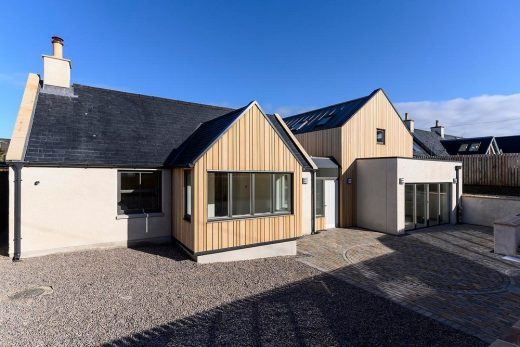 photos © Ross Campbell and Aurora Imagingk
Trillium Cottage, Moray Coast, Scotland
This new Trillium Cottage on the Moray coast saw the demolition of an abandoned, dilapidated and unsympathetically altered cottage and construction of a new 3-bedroom home that seeks to echo the strong traditional forms and materials within the village, while offering a contemporary vision and updated take on the local townscape.
27 June 2023
Concern as decline in Scotland's new homes starts continues
Latest Scottish Government housing statistics (released today) highlight major concern for the continuing fall in the number of new homes started across all sectors, which now stands at 25% below those started in the pre-pandemic year to end March 2020.
See Glasgow Building News 2023 for the full news item.
13 June 2023
National Outcome for housing called for by home builders
Homes for Scotland (HFS), the representative body for the home building sector, has called on the Scottish Government to introduce a new National Outcome for housing if progress is to be made in providing enough homes for the people of Scotland.
National Outcomes are part of the National Performance Framework, describing what "living well together" means. Responding to a Scottish Government National Outcomes Review, HFS highlights the need for a new standalone Outcome directly related to housing and supporting the right to an adequate home.
HFS Chief Executive Jane Wood said:
"Having a safe and secure home is a fundamental human need, with adequate housing recognised as part of the human right to an adequate standard of living, yet it is one that many people in Scotland do not have – demonstrated by the 110,000 shortfall in homes that has accumulated since 2007.
"With housing underpinning the ambition of a wellbeing economy, it seems incredulous that it isn't already an Outcome in its own right, sitting alongside the likes of health and education. This review is therefore crucial to rectifying that and to creating a housing focus which still isn't visible enough.
"As well as supporting the Scottish Government's recent appointment of a dedicated Minister and its "Housing to 2040" vision, this would provide a stronger platform to promote the fundamental role that home plays in all of our lives and encourage more joined-up policy-making across portfolios.
"We stand ready to assist the Scottish Government in whatever way we can to ensure that everyone has a place that they can call home."
The HFS response stands alongside those of other organisations (such as that from the Association of Local Authority Chief Housing Officers, Crisis, Chartered Institute of Housing and Scottish Federation of Housing Associations) on the need for a national outcome focusing on home.
Scottish Architecture News in 2023
9 June 2023
Nessie search continues as reimagined Loch Ness Centre opens
Following £1.5m investment – the reimagined Nessie experience opens at the true home of the Loch Ness story
Loch Ness Centre, Drumnadrochit, Scotland: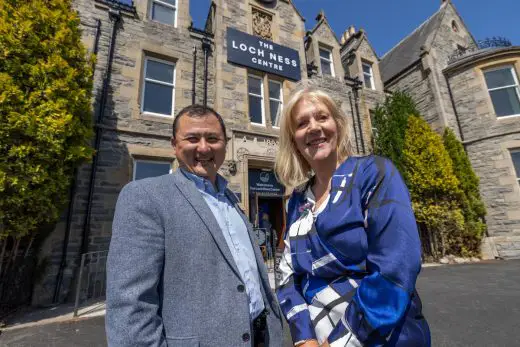 From today, visitors to the Highlands and wannabe monster spotters will be able to walk through 500 million years of history, delve deeper into Scottish myths and legends, and discover the scientific research behind the global phenomena that is the Nessie legend at The Loch Ness Centre.
Located at the old Drumnadrochit Hotel, where, 90 years ago, Mrs Aldie Mackay hotel manageress reported seeing a 'water beast' in Loch Ness, Continuum Attractions has invested £1.5m in creating a modern immersive journey.
During the one-hour experience guests become part of the quest, discovering the real stories and meeting the many real and historic characters associated with the search for the truth about Loch Ness and Nessie.
Throughout eight immersive rooms guests delve deeper not just into history of the Loch Ness phenomenon but also the scientific research carried out by Adrian Shine and The Loch Ness Project (based on site), showcasing scientific methodology and real artefacts such as a real mini submarine, real underwater cameras, boats, sonar equipment all used in the quest to uncover the secrets of the 23 miles long Loch.
In 'People and Stories', guests will explore some of the most famous sightings and hoax's linked to Nessie, set in the 'bar of the old hotel' guest meet old and young Mrs Aldie Mackay and learn how her one sighting changed history forever; and gave birth to a modern legend.
Guests' hunt for the truth doesn't end after the tour, tickets include an optional 12-month membership to The Loch Ness Quest, giving exclusive access to the latest Nessie sightings, events and news.
Guests can go on to explore the depths of the world's most famous loch for themselves onboard the Centre's vessel, Deepscan, named after the Operation Deepscan expedition carried out on the loch in 1987.
Juliana Delaney, Chief Executive of Continuum, said: "It's an honour to open the doors to the newly imagined Loch Ness Centre. This must be one of the world's greatest stories and it deserved a more modern and immersive presentation, which I hope we have delivered. We are very aware we are only temporary guardians of this amazing legend and we want to invest in keeping the search alive.
There's also a surprise for guests too when they hear who our narrator is!"
Pre-booked tickets are available in advance online. Adult tickets start from £13.95 online and Deepscan Cruises tickets start from £19.00.
To book your trip to The Loch Ness Centre or a cruise tour, please visit: https://lochness.com
3 June 2023
The Arbor House, Aberdeenshire, Northeast Scotland
Design: Brown & Brown Architects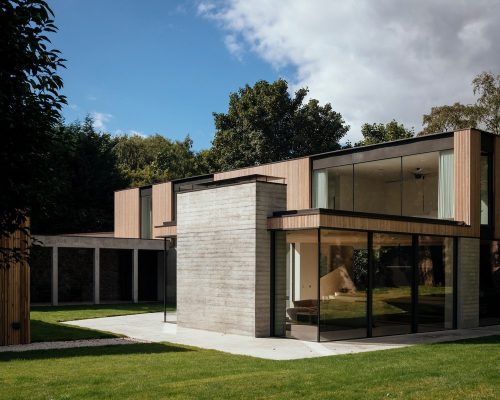 photo © Jim Stephenson
The Arbor House, Aberdeen
31 May 2023
New Paisley Grammar School Community Campus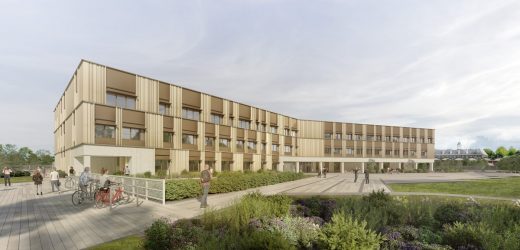 render courtesy of Renfrewshire Council
Paisley Grammar School Community Campus Design
The new school is due to be open in summer 2026 and will boast a state-of-the-art set-up for pupils and the wider community, to replace the existing Paisley Grammar School.
29 May 2023
ONE BioHub, Foresterhill Health Campus, Aberdeen, Northeast Scotland
Design: BDP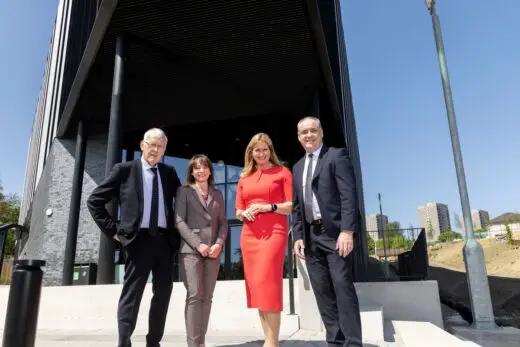 image courtesy of architects practice
ONE BioHub Aberdeen life sciences building
ONE BioHub will provide start-up, spinout and scaling life sciences businesses, tackling modern health challenges with incubator laboratories and offices, fully customisable grow-on space, commercialisation and growth programmes, and access to mentors, expert networks and investors.
31 March 2023
Scotland's housing deficit growing as drop in the new homes starts continues
The latest Scottish Government housing statistics (released today) reveal the drop in the number of new homes that are being started to be built across all sectors is continuing to grow, with a 12 per cent decrease in the year to end September 2022 compared to the previous 12 months.
This is set to add to the housing shortfall of more than 110,000 homes that has accumulated in Scotland since 2007 when pre-financial crisis completion levels were 25,000.
Jane Wood, Chief Executive of sector body Homes for Scotland (HFS), which represents members delivering the majority of the country's new homes, said:
"Whilst there was a much needed ten per cent increase in the number of new homes completed in the year to end September 2022 (up 2,023 to 22,905) , this positive news is again offset by the 12 per cent overall fall in the number of starts (down 2,580 to 19,227). Particularly worrying in the context of the Scottish Government's Affordable Housing ambitions is the 27 per cent drop recorded in housing association approvals.
"The appointment of the new First Minister presents the perfect opportunity to review the regulatory areas and other issues creating blockers to residential development across sectors to ensure that housing in Scotland meets the needs and aspirations of everyone living here. We and our members are committed to achieving this."
From the Scottish Government's Housing Statistics for Scotland Quarterly Update: New Housebuilding and Affordable Housing Supply (published 28 March 2023)
22 March 2023
Home Builders Welcome Appointment To Housing To 2040 Strategic Board
Home building sector body Homes for Scotland has welcomed the appointment of its Chief Executive Jane Wood to the Scottish Government's Housing to 2040 Strategic Board which has its first meeting today (Wednesday 22 March 2023).
Wood is one of the housing stakeholders sitting on the Board which is to lead progress towards the delivery of the Scottish Government's ambition that everyone has a safe, quality and affordable home that meets their needs in the place they want to be. She said:
"Housing is fundamental to Scotland's social wellbeing and economic success. From health and education to jobs and investment, it impacts every area of our lives but we simply don't have enough homes. This is clearly demonstrated by the shortfall of 110,000 homes that has been accumulated since 2008 yet delivery challenges have never been greater. With strong interdependencies between tenures, home builders across all segments of the housing market have a critical role to play in achieving the objectives set out by the Scottish Government and recognition of this through my appointment is very much welcomed.
"The Strategic Board is a critical body which must focus on creating effective policies which deliver both economically and socially, and I look forward to working collaboratively with my Board colleagues to do this."
25 Jan 2023
Homes for Scotland News
Sector body Homes for Scotland (HFS), whose members deliver the majority of all homes built in Scotland, has announced the promotion of planning team members Liz Hamilton and Richard Lewington. Liz becomes Director of Planning and Richard Principal Planning Adviser.
Read the news in full at the Edinburgh Buildings news 2022 page.
24 Jan 2023
Glasgow School of Art rebuilding, Glasgow
The first phase of physical preparation works for the rebuild of the Mackintosh Building has been completed with massive amounts of fire-damaged material removed from the site, and a complex and meticulous evaluation of the building undertaken The Glasgow School of Art confirms:
Glasgow School of Art rebuilding
19 Jan 2023
Loch Tummel House, Perth and Kinross, central-northern Scotland
Design: WT Architecture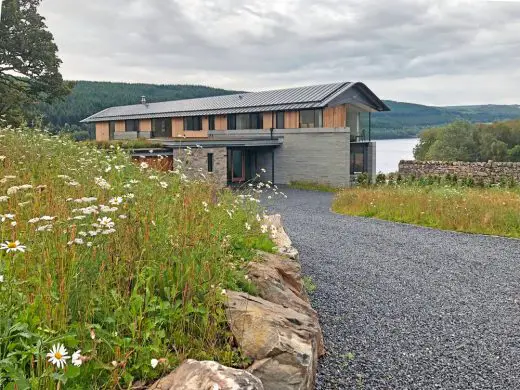 photo : Gillian Hayes
Loch Tummel House, Schiehallion
Loch Tummel House sits at the feet of mighty Schiehallion gazing out along one of Scotland's most iconic lochs. WT Architecture worked alongside an exceptional client, and a team of talented designers and craftspeople to create this remarkable estate house and converted farm steading.
More contemporary Scottish Architecture News on e-architect soon
Scottish Architecture News Archive
Scottish Buildings News in 2022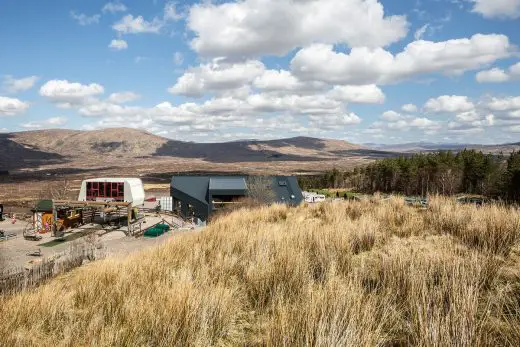 photo © Keith Hunter Photography
Scottish Architecture News 2022
Scottish Buildings News in 2021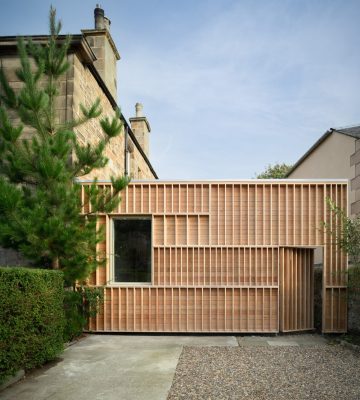 photo : ZAC and ZAC
Scottish Architecture News 2021
Scottish Buildings News in 2020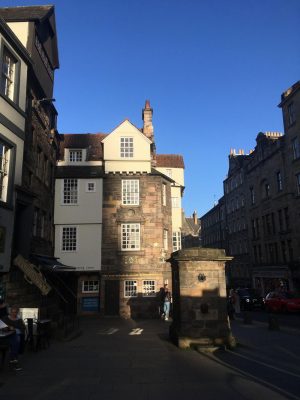 photograph © Daniel Lomholt-Welch
Scottish Architecture News 2020
Scottish Buildings News in 2nd Part of 2019
Scottish Building News 2019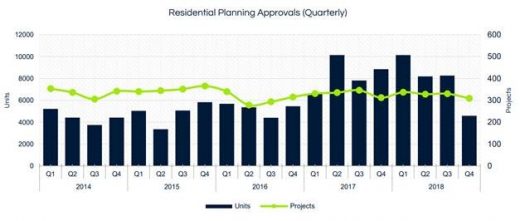 image courtesy of HfS
Scottish property news from earlier in 2019:
Scottish Architecture News 2019
More Scottish Architecture news online soon
Location: Scotland
Scotland Buildings Updates Archive
Scottish Architecture News 2018
Scottish Architecture News 2017
Scottish Architecture News 2011
Scottish Architecture News 2010
Glasgow Architecture News 2020
Scotland Architectural Resource Links
Royal Incorporation of Architects in Scotland News
RIAS/RIBA Awards 2019 Shortlist news
Best Building in Scotland Award
Architecture Design Scotland News
Buildings / photos for the Scottish Building News page welcome