Outdoor parasols, Home garden shading, Apartment terrace shelter accessory, Hotel deck shades
Outdoor parasols for sun shading
Garden and Commercial shading devices for terraces and patios: models and designs
26 August 2022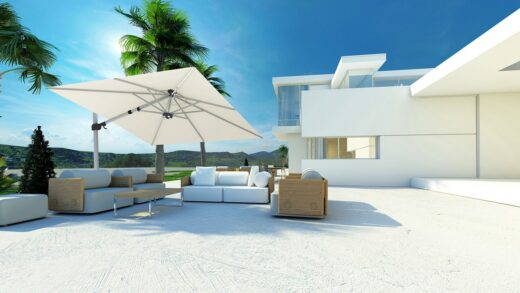 Outdoor Parasols
When the sun is beating down it can sometimes feel unbearable to sit outside with no cover, therefore these parasol designs are perfect for combatting those rays. They can also be placed in such a way that they minimises the space taken up.
We know the heavens can open at the drop of a hat, but don't let the weather rain spoil your day. A garden parasol will keep you cool, dry, and protected from the sun's harmful UV rays, for all your outdoors events.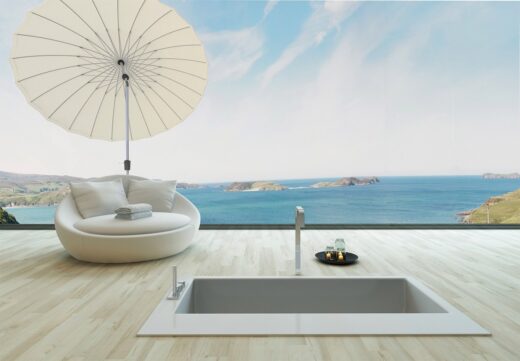 Choose from a wide range of parasols in trending colours to dine al fresco in style, or simply relax in the fresh air.
Providing maximum coverage from the summer sun, parasols can help shield your loved ones from harmful UV rays. An added benefit is that they prolong the life of your garden furniture.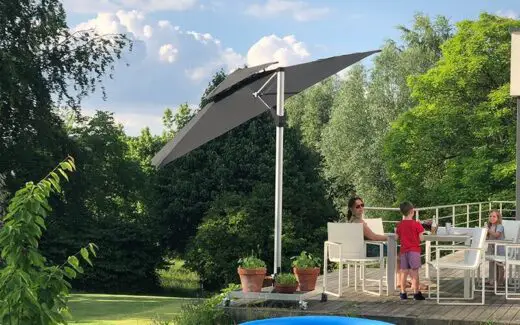 Central parasols are made to place in the centre of a dining or bistro set, ensuring everyone stays cool, and dry. Products with LED lights – such as USB-chargeable lighting – extend the usage of outdoor spaces into the evening.
Cantilever parasols are also called overhanging parasols. They have no central stem, making them ideal for unobstructed cross-table conversations.
You can opt for sun-safe UV protection and adjustable angles protect against the sun.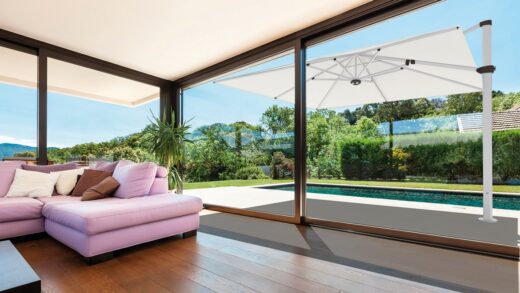 Outdoor Parasols Ideas
If seeking state-of-the-art parasols in all shapes and sizes for both gardens and the hospitality industry take a look at Solero parasols. Whichever type you select you will be guaranteed years of carefree and elegant leisure. Solero's top quality assortment includes a wide range of different models and designs, both for private and professional use.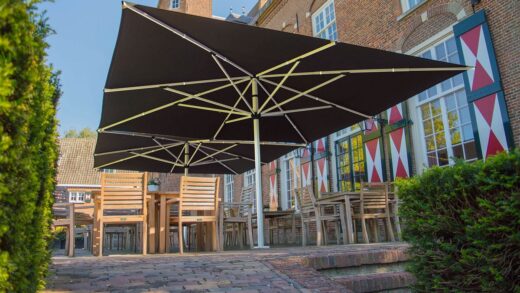 Solero specializes in the development, sale and installation of all types of parasols. They come in a range of styles to suit almost any structure. Please visit their website for a wide range of useful information.
They will allow you to relax in the summer shade, but they can also provide shelter from the rain. You can opt for lighting and heating to enjoy long summer evenings: the parasol cloth is specifically designed to conserve heat.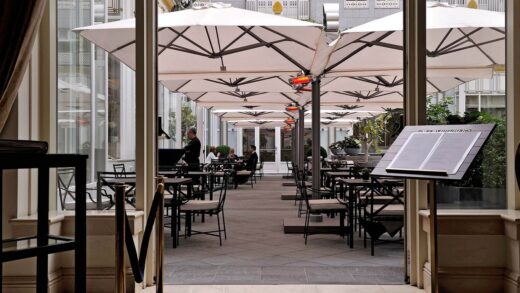 Your terrace is where your guests will get their first impression of your business. Canopies make hotel outdoor spaces fun places to be, and their design and colour are an integral part of forming a memorable venue.
Upgrades such as heating and lighting will increase the welcoming atmosphere – and provide value for years to come.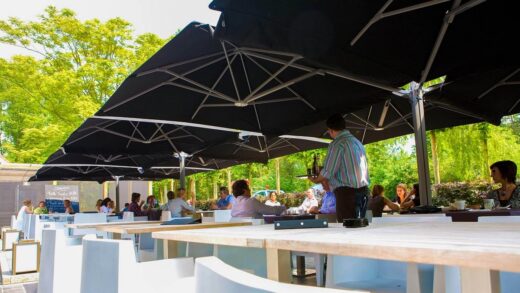 Terrace shading is great whether it's grabbing a drink at your local or enjoying a family lunch at home. Everyone loves sitting under a canopy and watching the world go by or chat with friends and family.
However, for days you'd quite like to spend at home, it's important to make good use out of any outdoor space you have. If you work from home it can be frustrating to miss out on enjoying warm weather, but you may still need to focus so the shading is perfect for doing tasks.
Select the parasol base and canopy cloth carefully to work with you furniture and any accessories like cushions.
Find your ideal umbrella design to achieve your perfect garden aesthetic. And for hotels, stylish branded shades can create a wonderful finishing touch to your outdoor spaces.
Comments on this guide to outdoor parasols in your property garden and home terrace shading article are welcome
Residential Property Articles
Garden Designs
Home Garden Designs
Creative ways to add backyard shade
Where to Start When Designing a Backyard
6 Features of the best custom canopy tents
Comments / photos for the Outdoor parasols online – Terrace shade accessories for gardens and hotels article page welcome