How To Make Your Architect Resume Stand Out Tips, Career Guide, Architecture Advice
How To Make Your Architect Resume Stand Out From The Rest
2 Sep 2020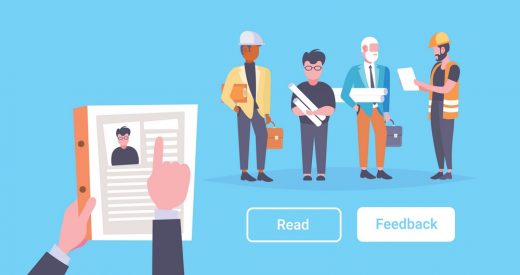 Just like in every industry, you need to work hard and pierce through the competition to enter the professional world of architecture.
There are plenty of things you need to have when applying for a job and be successful in your career. One of the most important things that determine your entrance's success is your resume.
Your resume will be the first thing your employer will come across. You can check out the resume of your architect friends, but you can't just copy it from cover to cover. This being said, you need to know how to make a resume that'll stand out from the rest.
Ways To Make Your Architect Resume Stand Out
Like a resume for other professions, the fundamentals of creating one in the architecture industry are similar. However, to create an excellent architect resume, there are some extra things you need to know.
Here are some tips to make your architect resume stand out:
1.      Select The Perfect Resume Format And Design
Take note that every resume's format and design can be different. This is because the content of a person's resume will always depend on their qualifications, skills, and experience.
For a smooth flow of information, especially if you have work experience, it's best to opt with a standard format. Start by stating your contact information, objective statement, skills, and work experience. Then, end your resume with education, certifications, and personal information.
If you're having trouble structuring your resume, it's best to ask for resume services as they'll be able to provide a good format to entice prospective employers.
2.      Add Customized Architect Summary And Objective
Your architect resume summary or objective will play the role of a sales pitch. Start by addressing your employer's concern. Mention you're an architect with years of experience (if you have one). Also, state your degrees, licenses, and certifications. Then, list out what you want by sharing your desire to work for the architecture company.
In case you lack experience, you need to emphasize that you're detail-oriented skills, education qualifications, certifications, licenses, college projects, and internship experiences.
3.      Insert Work Experience
A hiring manager will care a lot about this section. Hence, if you have one, you should mention your most recent work along with your responsibilities and years of practice.
When you're mentioning responsibilities, write down your position at the top part of the resume. Then, specify your role and the number of projects you worked. For instance, you can say that you've helped clients in designing a multimillion-dollar architecture project. Also, mention how you've completed the work within a deadline.
If you don't have work experience, you can mention your freelance projects, published articles, college projects, completed internships, and other achievements.
4.      Mention Education Qualifications And Other Certifications
Mentioning your education qualifications and other certifications is crucial when landing a job as an architect. Mention your most recent educational requirements at first, along with the year of completion.
Once you've mentioned your educational qualifications, list other certifications that you've received. Some useful certifications include AutoCAD, certified Building Information Modeling (BIM), AutoDCR, etc.
5.      Consider Action Verbs
Action verbs will help get the attention of your hiring managers. Try to use as many action verbs as possible, but don't overuse it.
Some of the action verbs you can use are to accelerate, advise, eliminate, develop, revamp, research, reinforce, lead, organize, etc.
6.      Use Online Portfolio As An Advantage
It's difficult to list each of your talents in a single paper. Due to this reason, you must strongly consider a portfolio.
Having an online presence and a portfolio site will let you stand out from other candidates. The great thing with this is you can add a single hyperlink that'll direct your employers to your work experiences.
Take note that your employer won't usually go through all of your finished projects, especially if there are many of them. Hence, it's important to only include those that are relevant to the type of firm you're trying to get in.
7.      Use References When Appropriate
Some employers value references, while others consider it as irrelevant. If your employers ask for recommendations, list out some trustworthy professionals in your industry. Don't list out people who have nothing to do with the architectural profession.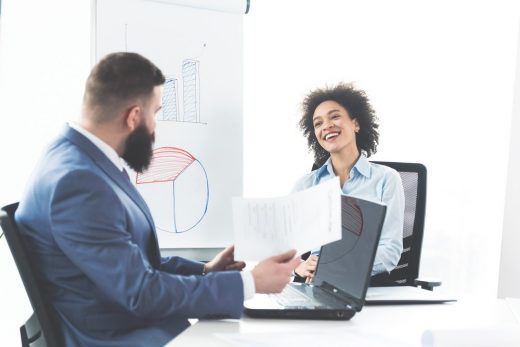 How to make your architect resume stand out – Final Thoughts
A resume is the first thing your employers will see, so it's vital to make your resume stand out.
If your employers come across a well-formatted resume, they're more likely to scan through your resume. Then, they'll check your work experience, education, skills, and portfolio.
To maximize your chance of securing an interview, it's vital to ensure each section of your resume is perfectly customized for an employer's job description.
Image Sources for How to make your architect resume article
https://stock.adobe.com/au/images/hr-manager-hand-hold-cv-resume-of-man-engineer-over-construction-builders-male-workers-group-choose-candidate-for-vacancy-job-position-recruitment-concept-horizontal/253216759
https://stock.adobe.com/au/images/hipster-boss-interviewing-female-job-candidate/242905105
Comments on this How To Make Your Architect Resume Stand Out article are welcome
Articles
Contemporary Architecture Designs
Flamenca at The World Islands
Design: UNICA Architects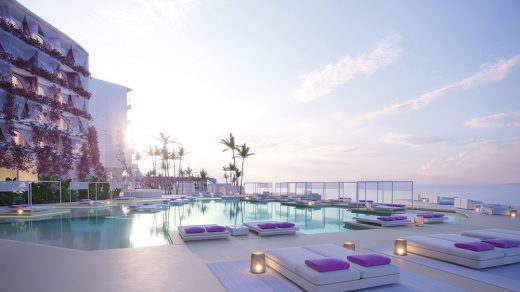 image courtesy of architects
Flamenca at The World Islands in Dubai
Contemporary Residence in Muko, Kyoto
Design: Fujiwara Architects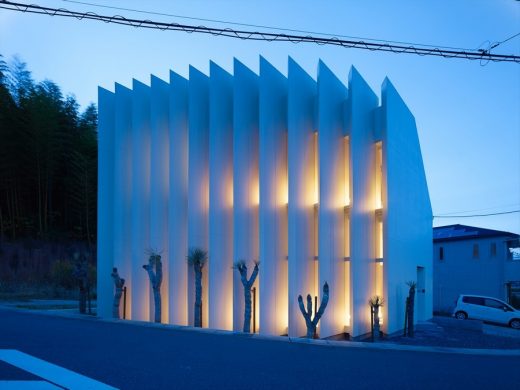 photo : Yano Toshiyuki
Kyoto Residence
3 big interior design trends for August 2020
Interior design trends 2020
How to write a thrilling architecture essay
Comments / photos for the How To Make Your Architect Resume Stand Out page welcome