BRE Renationalisation, Ownership, Certification, Fire Safety Testing, UK Eco Building News
BRE News – Building Research Establishment
Building Research Establishment: UK research, advisory, training, testing, certification & standards
14 May 2022
Firefighters call for building safety body to be renationalised
BRE to be renationalised
The Fire Brigades Union has committed to fighting for the Building Research Establishment (BRE) to be renationalised (yesterday, 13 May).
The commitment came in the form of a motion passed at the union's annual conference, the first in-person conference since the pandemic. In the union's view BRE's private ownership has led to failures of competency, and BRE going too far to please the corporate clients whose products it tested and whom it relied on for income.
The BRE is involved in the testing and certification of materials for the construction industry. It was responsible for testing several of the key materials used in Grenfell Tower's refurbishment, including cladding and insulation materials, and fire safety tests. BRE was privatised in 1997, and continues to test building materials as a private company today.
In the motion the union describes this privatisation as a "disastrous decision, opening the testing regime to commercial pressures and commercial interests", and says that renationalisation would "ensure greater accountability, including a clear obligation to act in the public interest and without pressure from business and commercial interest".
Grenfell Tower London: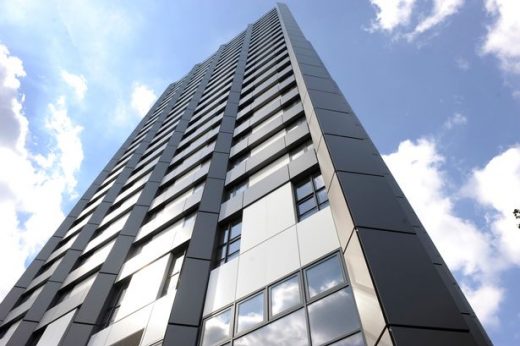 In its submissions to the Grenfell Tower Inquiry the union has previously expressed the view (page 38, para 101) that errors and oversights at the BRE contributed to the Grenfell Tower fire, and that BRE testing allowed manufacturing companies to persuade others that their products were regulation-compliant, and that these errors and oversights were caused at least in part by the BRE being privately owned.
Matt Wrack, FBU general secretary, said:
"Building Research Establishment private ownership has been a complete disaster. Corners have been cut and building safety compromised as the BRE bowed down to the building material companies which pay its wages. There is even information that suggests that BRE failures may have had a role in Grenfell. It's time to end this utter mess now."
The conference motion specified that "Oversight of this restored public testing and research facility should be by a board, representative of tenants and residents, local and national government, trade unions representing workers in Fire and Rescue Services and the construction industry".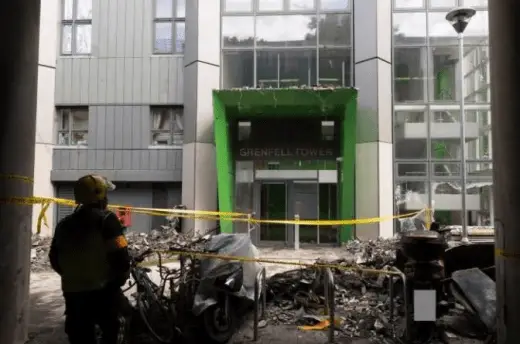 photograph : Metropolitan Police
The motion was proposed by the Nottinghamshire, and reads in full below:
BRE Public Ownership
Building Research Establishment – Public Ownership
The Grenfell Tower disaster has exposed multiple failings in the building safety regime in the UK, including in the development, testing and certification of materials for the construction industry. The privatisation of the Building Research Establishment (BRE) has been exposed as a disastrous decision, opening the testing regime to commercial pressures and commercial interests.
Conference instructs the Executive Council to lobby for the BRE to be returned to full public ownership. This shall ensure greater accountability, including a clear obligation to act in the public interest and without pressure from business and commercial interest. Oversight of this restored public testing and research facility should be by a board, representative of tenants and residents, local and national government, trade unions representing workers in Fire and Rescue Services and the construction industry.
BRE Renationalisation information from the Fire Brigades Union, Bradley House 68, Coombe Road, Kingston upon Thames, KT2 7AE, United Kingdom
Grenfell Tower in West London
Grenfell Tower in West London:
Grenfell Tower Fire Inquiry Part Two
Grenfell Tower Fire Inquiry Part Two
Grenfell Tower Hackitt Review
Grenfell Tower Hackitt Review
3 May 2018
BREEAM Director News
BRE announces new Director of BREEAM
Ethical and sustainable construction champion Dr Shamir Ghumra takes on a new role at helm of BREEAM – the leading international portfolio of sustainability standards (including CEEQUAL and Home Quality Mark) that has been driving global improvements in buildings and infrastructure for over two decades.
Formerly Director of Sustainable Products at BRE, Shamir has a strong background in ethical construction, leading on the development of BRE Global's Ethical Labour Standard BES 6002 as a way for organisations to evaluate and eradicate modern slavery from their supply chains.
Shamir said "I am very pleased to take on this role as Director of BRE Global's flagship sustainability certification scheme BREEAM which is now being actively applied to buildings in over 70 countries around the world. I look forward to meeting and working with our many partners, assessors and international clients as we collectively use BREEAM to Build a better world together benefitting people, businesses and our planet."
BRE's Acting CEO Niall Trafford said "Shamir has a formidable track record in sustainability. I have no doubt that BREEAM will greatly benefit from his knowledge, international experience and his strong beliefs in driving business ethics, sustainability and responsible growth."
Previous to joining BRE Shamir was Principal Consultant at Responsible Solutions and Head of Sustainability at Aggregate Industries. He is also a board member and co-founder of the Supply Chain Sustainability School and a Fellow of Institute of Environmental Management and Assessment.
20 Apr 2018
BREEAM Standard News
BRE and Measurabl announce leading-edge integration with the BREEAM Standard
BRE and Measurabl announce leading-edge integration with the BREEAM Standard to improve the financial performance of commercial real estate
BREEAM's API with the Measurabl platform offers an easy way for facility managers and building owners to save time and improve accuracy of sustainability reporting and third party certification
BRE have today announced the launch of its integration of BREEAM, the world's leading sustainability assessment method for master planning projects, infrastructure and buildings, with Measurabl, the world's most widely adopted sustainability software for real estate.
The integration automatically syncs BREEAM's GreenBookLive – a registry of BREEAM certifications – with Measurabl's platform to improve the accuracy of sustainability reporting to protocols like GRESB and CDP and simplify the tracking and maintaining of sustainability certifications for building owners and operators. The integration is available at no cost to buildings worldwide registered with Measurabl and certified with BREEAM.
"Integrating with Measurabl is a significant milestone in our tech-forward approach to building sustainability certification," said Barry Giles, CEO of BRE America. "Our joint clients can benefit from seamless data sharing, making it easier than ever to implement sustainable practices by keeping all the data in one place. We're excited our clients will be able to focus on improving building performance rather than keeping track of data."
BREEAM was developed in 1990 by BRE, a world leading, multi-disciplinary building science organization, and today has more certifications than any other green rating system with over 2,250,000 registered projects and over 550,000 certified buildings worldwide across more than 70 countries. Based on scientific research funded by BRE, the BREEAM In-Use standard is available to every commercial existing building no matter the size, age or condition.
"Real estate owners depend on accurate and timely data to confirm and communicate to investors, lenders and occupiers the ROI from improved performance through operational efficiencies and increased market value that BREEAM certified buildings offer," said Gary Thomas, Senior Director, Global Energy & Sustainability at CBRE. "BREEAM's leadership on green building certification and Measurabl's innovative sustainability software will make it easier to leverage sustainability and deliver superior financial performance to owners around the world."
The BREEAM-Measurabl integration was timed for release just as many companies are compiling their annual investor disclosures on sustainability. Most real estate companies must issue multiple reports – both internal and public facing – in various formats so capturing and mapping the data to different standards compounds the time investment and risk of inaccuracies. With more than 5 billion square feet of commercial real estate across 67 countries using Measurabl, vast time savings and accuracy improvements have been created.
"BREEAM certification is one of the most prestigious hallmarks of a sustainable building, and has been widely adopted in Europe, but tracking and reporting certification status across large real estate portfolios is tedious and prone to manual error," said Matt Ellis, Measurabl's Founder and CEO. "Through this partnership, we have made it easier and more accurate for multinational portfolios to measure, manage, act upon, and promote the successes they've achieved through excellent ESG performance."
About BRE America & BREEAM USA
BRE America is partnership between BRE Group, the world's leading authority on all aspects of the built environment, and BuildingWise. BREEAM USA was established to provide a sustainability certification and improvement solution to the 5.6 million existing buildings in the United States not covered by existing green building programs. For more information, please visit www.breeamusa.com
About Measurabl
Measurabl is the world's most widely adopted sustainability software for the built environment. More than 5 billion square feet of commercial property valued in excess of USD $1 trillion spread across 67 countries use our software to manage, benchmark, and report sustainability performance. Learn more at www.measurabl.com.
26 Mar 2018
BREEAM API News
GRESB integrates new BREEAM API to enhance green building certification reporting
GRESB and BRE have collaborated to integrate a BREEAM API with the GRESB Portal for the 2018 reporting cycle.
The link unlocks the capability to locate, select and match valid BREEAM certificate entries to specific assets within a GRESB portfolio and help to improve the speed and accuracy of reporting for clients.
GRESB participants can already link building certifications via the 'Certification' tab within the Asset Portal. However, the addition of the BREEAM certification dataset via the newly introduced API provides another layer of transparency and efficiency to GRESB reporting.
The new functionality will be live for the 2018 GRESB reporting period and is the first step in connecting GRESB to a BREEAM certification dataset in this way. Further functionality will be added over time as the two organisations continue to build stronger linkages.
"The integration of the BREEAM API marks an important milestone for the industry as it enables seamless and assured reporting of BRE certifications to GRESB. It also represents another step forward in our ambitions to reduce the reporting burden for our respondents" said Sander Paul van Tongeren, Co-founder and Managing Director at GRESB.
James Fisher, Existing Buildings Lead for BREEAM, said "The API demonstrates the strong synergy between GRESB as a portfolio-based reporting tool and BREEAM as a more granular asset-based reporting and certification methodology. BREEAM and GRESB's long-term aim is to increase the speed and efficiency of data reporting and provide clients with an effective means of identifying and improving sustainability performance over time."
GRESB is an industry-driven organization transforming the way capital markets assess the environmental, social and governance (ESG) performance of real asset investments. In 2017 850 property companies and funds, jointly representing more than USD 3.7 trillion in assets under management, participated in the GRESB Real Estate Assessment. GRESB data and analytical tools are used by 70 institutional investors, including pension funds and insurance companies, collectively representing over USD 17 trillion in institutional capital, to engage with investment managers to enhance and protect shareholder value. Learn more at GRESB.com.
www.gresb.com
14 Feb 2018
BRE BIM Business certification
360°ethos brings One Creative a BRE BIM Business certification
Award-winning building designer practice One Creative Environments Ltd. (One) has been awarded BRE Global BIM Level 2 Business Systems Certification.
One is an integrated multidisciplinary building design business working in masterplanning, architecture, landscape architecture, civil and structural engineering and building services both in the UK and abroad. Spanning a wide range of sectors, their clients include NHS, Toyota, Network Rail, Hilton, and more.
One was the recent recipient of a RICS West Midlands Award for its work on the Birmingham Dental Hospital and School of Dentistry and is an early adopter of technology with the company's first Building Information Modelling (BIM) project being undertaken back in 2012.
Dan Rossiter, Senior BIM Communicator at BRE said: "Even from the initial review of their documentation, it was clear that One Creative Environments practice had put a considerable amount of effort into developing a BIM-enabled process that works for them. Utilising their in-house BIM knowledge and their industry experience, One has achieved a unified process which demonstrates how BIM can support a successful practice without having to compromise on their culture or identity. True 360° thinking."
Jason Whittall, Director and Head of BIM at One Creative Environments Ltd. said: "Having independent certification from BRE Global provides our clients with the assurance that the highest available standards are provided on all project commissions where BIM deliverables are required, and that our multi-disciplinary team has the skills and resources to give them the best possible advice on all aspects of BIM delivery."
9 Feb 2018
BREEAM Infrastructure Certificate News
HS2 awarded first BREEAM Infrastructure certificate
Friday 9th February 2018 – HS2 has become the UK's first infrastructure project to be awarded a BREEAM Infrastructure (pilot) Scheme Certificate for its ambitious sustainability strategy on Phase 1 of the project.
The assessment demonstrates that HS2 is committed to going beyond enhancement and protection of the environment, to address the key social and economic impacts of the development. It includes features such as working in harmony with communities, being a great neighbour, putting safety and wellbeing at the heart of the project, and building sustainable economic benefits for the whole of the UK, such as better skills and career opportunities for a new generation.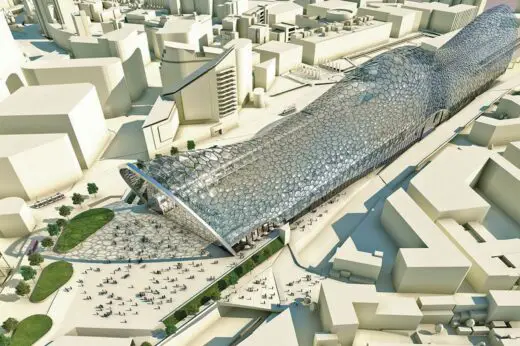 image courtesy of architects
HS2 Environment Director, Peter Miller, said, 'We are very pleased to receive this BREEAM Infrastructure certificate. Our goal with HS2 is to design and build the most sustainable high-speed railway of its kind in the world, working in partnership with our supply chain and local communities to leave a positive legacy for future infrastructure projects both in the UK and beyond. This certificate is a testament to our sustainability commitments and to the lasting benefits of the HS2 project."
BREEAM Infrastructure* is part of the international BREEAM family of sustainability standards for buildings and infrastructure. Later this year the best of BREEAM Infrastructure will be brought together with market leading sustainable infrastructure scheme CEEQUAL* to provide a new world class international scheme for the future called CEEQUAL (2018). The CEEQUAL (2018) development process includes significant valuable feedback and learning from the application of the BREEAM Infrastructure pilot to HS2.
BRE Director of Infrastructure Chris Broadbent said 'From 2014 HS2 was the first project to engage with BRE in the development of BREEAM Infrastructure working with us to pioneer a new approach to a sustainability strategy which applies right across the entire HS2 project. This is a first for the UK and it will set the standards for future infrastructure projects around the world'
22 Nov 2017
BRE Special Interest Group News
New Special Interest Group to enhance security in the built environment
To help drive better security in the built environment, a new Special Interest Group has been launched by building science centre, BRE, in partnership with the Security Institute – the UK's largest professional membership body for security professionals.
"Rightly so, security is high on everyone's agenda," says BRE Associate Director and Special Interest Group co-chair, Gavin Jones, "We want to see more security professionals engaged both in the development of the built environment, and in helping organisations to operate safe and secure premises. The Group will work to increase opportunities for security professionals and raise the profile of the security industry."
Mark Tucknutt, Security Institute board member and Special Interest Group co-chair commented, 'Security is increasingly recognised as a discipline in the built environment, and through this group we hope to promote the benefits of thorough, professional consideration of security in the design process. We invite not only security consultants, engineers and managers but all built environment professionals to participate and help us in designing to reduce the risk of crime and terrorism'.
A recent BRE National Security Survey created to help identify priorities for new research, standards development, campaigns, events and training in the area of protective security has shown that people have become more security-conscious. Out of over 200 participants that took the survey, 81% of participants considered security a factor when deciding which property to rent or buy; and over 50% said they may be influenced by security when deciding whether to attend an event, concert or festival.
Aimed at industry experts across all disciplines, including security experts, architects, planners, manufactures, installers and suppliers, the Special Interest Group was officially launched at the 'Planning Today for a Secure Tomorrow' event at BRE, Watford on 2 November 2017. The event focussed on the future role of the planning system in creating safe and secure urban environments. It gained the views of both the public and private sector, including key representatives from the Department for Communities and Local Government, the National Counter Terrorism Security Office and the Planning Officers Society.
The first meeting of the Special Interest Group will take place w/c 4 December 2017. All security and built environment professionals are invited to become involved, and can find out more by contacting info@security-institute.org
17 Nov 2017
BRE Global BIM Level 2 Business Systems Certification News
International Well Building Institute and BRE collaborate to advance human health through better buildings
In an environment where partnership is the new leadership, the International WELL Building Institute™ (IWBI™) and BRE used the recent Greenbuild in Boston Nov. 8-10 to demonstrate to the market the value of collaboration.
"Our relationship with BRE is in evidence across several categories," said IWBI Chairman and CEO Rick Fedrizzi. "We're proud of the pioneering work we've done by developing a crosswalk between the WELL Building Standard™ (WELL™) and BREEAM, simplifying for the market opportunities to use these two leading building standards in tandem to achieve both sustainability and human health goals.
"Additionally, we've partnered with BRE to undertake practical performance verification research as we are developing WELL v2," said Fedrizzi. "Onsite performance verification is a unique hallmark of WELL. When it comes to human health, good intentions and checklists are simply not enough to ensure that a building's performance is in a position to improve human performance. Our shared commitment to this idea of verified performance is why leadership companies are committing to the high bar that WELL provides."
A key resource used by BRE in undertaking this performance verification research is the room-sized environmental chamber in which known concentrations of volatile organic compounds (VOCs) or other indoor air pollutants may be introduced into the space at controlled temperature, humidity and ventilation rates. The chamber, built to the "standard room" specifications prescribed in the European Standard CEN/TS 16516: 2013, was designed, built, and commissioned as part of a recent collaborative European Commission (EC) research project.
Two VOC source chambers are used – one to trial the VOC sources and one through which air is passed to carry the VOCs into the chamber. In the current, research the chamber is used to compare VOC measurement methods and technologies for the determination of 'TVOC' (total VOC) in air at given concentrations of selected VOCs.
The current research initiatives being undertaken jointly by BRE and IWBI also involve evaluation of monitors used to measure particulate matter in air, and evaluation of the methods used to measure light levels and to use the data in order to assess circadian lighting.
"We see the value of successive rounds of collaborative research in pushing the envelope when it comes to ensuring that performance verification methodologies are robust and fit for purpose," said Dr. Andy Dengel, CChem MRSC, Director, BRE Environment. "That's why we're excited to showcase this work to WELL practitioners and power users who are contributing to the development of WELL v2."
"We had tremendous response to BRE's presentation at the first of our v2 Roundtables, which was held at Greenbuild last week," said IWBI Chief Product Officer Rachel Gutter. "BRE is a great partner for this work, and we look forward to sharing their methodologies at other v2 Roundtables in the coming months."
"If we are to drive change for the built environment at all the different scales of design and operation, we need to create strong partnerships with like-minded organizations. In doing so, we can create a supportive environment for the industry to improve the way in which we look at buildings. Such certainty comes from the industry having confidence in an independent approach and standards built on research and science, a belief IWBI and BRE share," said Martin Townsend, Director of Sustainability at BRE.
31 Oct 2017
Atlas Industries puts BIM on the performance map
Atlas Industries has become the first company to achieve BRE Global BIM Level 2 Business Systems certification in Asia
Headquartered in Vietnam, and operating world-wide, Atlas Industries has recently achieved BIM Level 2 certification to demonstrate their BIM capabilities.
A leading provider of quality documentation and BIM data management to architects and engineers, Atlas has worked on over 250 projects for the top global firms including 25% of the top 100 UK firms, half the top 10 Australian firms, and leading consultancies in the Middle East.
Joe Woolf, Atlas Founder and CEO said, "We are honoured and privileged to have received this accreditation from BRE, and it reinforces our standing as a valued BIM leader, both in the UK and globally."
"For a company like Atlas, documentation is absolute key to providing valuable solutions that are sufficiently versatile to satisfy relevant BIM Level 2 requirements globally. Achieving certification endorses their high standards and commitment to clients. We are delighted to have Atlas as part of our BIM network", said Paul Oakley, BRE Group Director for BIM.
Atlas Industries
Atlas is a leading provider of documentation and project delivery services to architectural, engineering and construction professionals. Since 1998 we have delivered quality documentation and data models using all major CAD and BIM platforms, giving our clients more time to manage the design process.
With a presence in the UK, Australasia, Middle East and Asia, we are able to offer our clients reduced project risk and cost with access to more than 300 experienced professionals as required to meet project needs.
www.atlasindustries.com
12 Sep 2017
BRE ECI News
European Construction Institute joins BRE
The European Construction Institute (ECI) has become part of BRE alongside Constructing Excellence with effect from 1 September 2017.
Working with and for its membership, the ECI mission is to drive project execution and delivery best practice across the international engineering construction sector. The move is designed to strengthen and grow the ECI membership and its positive impact on the sector at a time of significant global challenge.
ECI's core themes are Project delivery; Leadership and people development; Innovation and technology; and Safety, health, environment and quality (SHEQ). The synergies in themes between Constructing Excellence focused on the built environment primarily in the UK and the ECI on engineering construction in the international market together with transferable expertise, experience and resources strengthens both organisations for mutual benefit.
Together, the aim is to enable all parties engaged in international projects in the built environment and engineering construction sectors to collaborate and benefit from collective learning and experience so that the challenges preventing successful project delivery and outcomes can be addressed to enable clients, contractors and the supply network to prosper.
John Fotherby, ECI Executive Board Chair, said "ECI has a strong vision for the engineering construction sector and the merger with BRE provides us with the opportunity to strengthen our influence and deliver superior value for our members around the world. We are all delighted by this development and look forward to sharing knowledge and best practice to benefit the industry."
Peter Bonfield CEO of BRE said "ECI has always represented a movement for positive change, harnessing the energy and commitment of many hundreds of organisations at a regional and national level across Europe. BRE, ECI and Constructing Excellence are trusted and independent brands who have worked closely together for many years – the synergies are strong. We share the core objective of creating a better project delivery sector for all. We are very pleased about this."
12 Sep 2017
BRE News – BIM certification for Opus' New Zealand offices
Opus gains first BRE Global BIM Level 2 certification in New Zealand
Multi-disciplinary infrastructure consultancy Opus becomes the first company to achieve BRE Global BIM Level 2 Business Systems certification for New Zealand offices
Headquartered in New Zealand and operating world wide, Opus is continuing its push to roll out BIM Level 2 certification across its global business. Following the certification of its Cardiff office last year, the company has now been awarded certification for its Christchurch, Wellington and Auckland offices in New Zealand as well as it's Wrexham and Doncaster UK offices.
"Many congratulations to Opus. Their pragmatic and flexible approach has allowed them to produce a solution that is sufficiently versatile to satisfy relevant BIM Level 2 requirements in both the UK and New Zealand ", said Dan Rossiter, Senior BIM Communicator at BRE. "It was clear from undertaking the audit that the staff' took real ownership when forming their business systems, showing a process that works for them as well as for Opus".
"BIM's forward-looking collaborative processes and methodologies are a tremendous asset to us and our clients", said Daniel Jurgens, Global BIM Manager at Opus. "Being the first to achieve certification in New Zealand is something we are immensely proud of. It marks a key milestone for our organisation and we hope it will help to drive global uptake by the sector as a whole."
BRE Global's BIM Level 2 Business Systems Certification scheme assesses a business in relation to its BIM capability and policy as outlined in PAS 1192-2:2013 and PAS 91. It also considers the capability of the business to meet the requirements of an employer to implement BIM Level 2 on a project. www.bregroup.com
Opus International is a leading multi-disciplinary infrastructure consultancy with global reach and local connections. Our team of over 3,000 engineers, designers, planners, researchers and advisors work with more than 12,000 clients across Australia, Canada, New Zealand, the United States and the United Kingdom. www.opusinternational.co.uk
27 Aug 2017
BRE Global BIM Level 2 Business Systems Certification Award
Severfield successful with BIM Level 2 certification
Severfield, the largest structural steel specialist in the UK, has joined the BIM frontrunners through their recent BRE Global BIM Level 2 Business Systems Certification.
Operating across a wide range of sectors including commercial, industrial, healthcare and education, retail, energy and others, the structures created by award-winning Severfield have been used in iconic buildings and large infrastructure projects such as the 2012 Olympic Stadium, The Shard, Heathrow Airport, Birmingham New Street Station, Wimbledon Centre Court, the Emirates Stadium and the Paris Philharmonic Hall.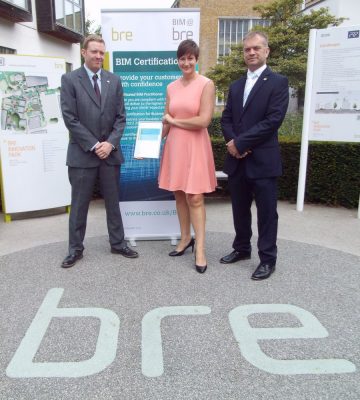 Gary Wintersgill, Managing Director Severfield UK said: "We have had BIM Level 2 recognition for a while, but the addition of a formal association provided by leading certification body BRE Global enables us to be PAS 1192-2:2013 and PAS 91 compliant. This puts us at the forefront of our industry and fully compliant with our customers' requirements."
Paul Oakley, BRE BIM Director said: "Congratulations to Severfield for their recent certification which marks their continuous improvement on their "safety first" commitments. The certification will enhance their reputation as innovative leaders able to deliver any project, to the highest possible standards in a demanding and ever developing industry."
BRE Global's BIM Level 2 Business Systems Certification scheme assesses a business in relation to its BIM capability and policy as outlined in the PAS 1192-2:2013 and PAS 91 standards. It also considers the ability of the business to meet the requirements of an employer to implement BIM on a project.
Severfield
Severfield is the UK's market-leading structural steel company, the home of world class engineering and design excellence. For decades Severfield has been shaping skylines and delivering the modern built environment.
The largest structural steel business in the UK and one of the biggest in Europe, Severfield operates across four sites providing unrivalled capacity and capability, and also has an expanding operation in India.
Severfield is known for many iconic projects, including the 2012 Olympic Stadium, The Shard, Heathrow Airport, First Direct Arena in Leeds, Birmingham New Street Station, Wimbledon Centre Court, the Emirates Stadium and the Paris Philharmonic Hall. In addition to this Severfield also supply and erect industrial buildings and distribution warehouses.
www.severfield.com
22 Aug 2017
BRE BIM News
BRE and Graitec partnership set to drive BIM uptake
A partnership between BRE and innovation-focused software solution provider Graitec is now providing companies with a smooth, end-to-end process for adopting BIM Level 2 Business Systems Certification. By the two organisations joining forces, companies can benefit from a unified, all-inclusive service that supports them on their BIM journey from gap analysis with a pre assessment service through to advisory, consultancy, software training and support, right through to BIM certification.
"This focused, joined-up approach will make it far more efficient for companies to prepare for BIM Level 2 certification", explained Paul Oakley, BIM Director at BRE. "It will also mean that Graitec clients can benefit from the BIM Level 2 process knowledge and training services provided by the BRE, but also have the software, consultancy and support services that we cannot offer. This will ensure that the advantages and opportunities that BIM certification delivers can be taken up faster and by a larger audience."
Steve Houlder, Graitec COO, added: "Our partnership with BRE will allow us to give companies a complete solution to BIM adoption. We are dedicated to help our customers excel and get ahead of their competition and this partnership gives us an additional approach to doing so."
14 Aug 2017
BRE BIM Level 2 News
BRE Global Awards Jacobs BIM Level 2 Business Systems Certification
The certification enhances Jacobs' ability to meet demanding public sector project requirements.
BRE Global has awarded Jacobs its Building Information Modelling (BIM) Level 2 Business Systems Certification for BIM projects delivered from Jacobs' Leeds and Manchester offices. The certification recognises that these offices now have the capability of delivering BIM projects at the Level 2 standard, primarily in infrastructure and transportation.
The certification formally validates Jacobs' ability to meet even the most demanding public sector project requirements.
"As a multi-faceted organisation with a significant local and global reach, having recognised BIM capability will not only enable Jacobs to ensure forward-looking benefits for their clients, but will also help drive all-important international uptake," said BRE Group's Director for BIM Paul Oakley.
"Jacobs is committed to widening BRE Level 2 BIM certification across our transportation capability both in the UK and globally," said Jacobs Vice President Transportation Vip Gandhi. "We look forward to further incorporating BIM into the way we work and this certification sets the benchmark for our future BIM schemes."
Jacobs is one of the world's largest and most diverse providers of full-spectrum technical, professional and construction services for industrial, commercial and government organisations globally. Jacobs delivers major transportation and infrastructure projects around the world, including UK projects like Highways England's Regional Investment Programme.
About BRE Global
BRE Global's BIM Level 2 Business Systems Certification scheme assesses a business in relation to its BIM capability and policy as outlined in the PAS 1192-2:2013 and PAS 91 standards. It also considers the ability of the business to meet the requirements of an employer to implement BIM on a project. bregroup.com
United Kingdom, BRE, Bucknalls Lane, Watford, Hertfordshire, WD25 9XX
BRE Global Awards Jacobs BIM Level 2 Business Systems Certification information received 140817
19 Jul 2017
BRE Partnership for Sustainable Construction in Russia
BREEAM In-Use certified Metropolis building in Moscow: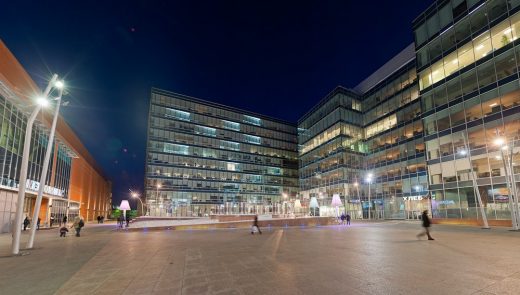 photo courtesy of architects
BRE Partnership for Sustainable Construction in Russia
Sustainable Architecture
7 + 5 Jul 2017
Biophilic Office Project at BRE, Watford, southeast England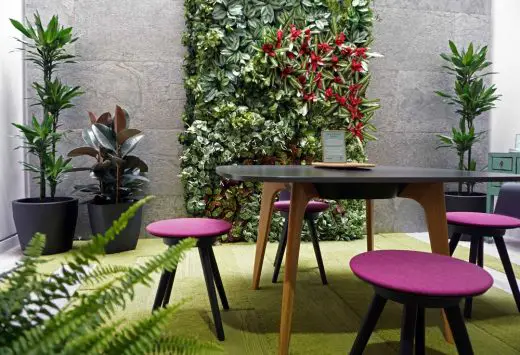 image Courtesy of BRE
Biophilic Office Project at BRE
Zero-carbon House, BRE site, Watford, southeast England
Design: Sheppard Robson with Arup


images from architects
Zero-Carbon BRE House
Related Home Designs
Renewable House made of hemp : BRE Innovation Park
Zero-Carbon Home UK : Barratt Development
House of Lords Zero Carbon Homes Ruling
Comments / photos for the BRE UK research, advisory, training, testing, certification and standards for the construction and built environment sectors. page welcome
Website: BRE England